How to Decorate Your Entryway for Spring; Warm weather is on the way, and with it all the potential for beautiful flowers & bright colors. Here's how to bring springtime to your front door
Disclaimer: this post may contain affiliate links, and every purchase made through these links will give me a small commission (at absolutely no extra cost for you!) AS AN AMAZON ASSOCIATE AND REWARDSTYLE MEMBER, I EARN FROM QUALIFYING PURCHASES. See Privacy Policy for additional info.
Hi beauties! Today's post is all about how to decorate your entryway for spring!
Spring has sprung and it's time to get ready for the season. Our entryways often get overlooked, but they're a great place to make a big impact on guests and family members as they come into your home. Here are some of my favorite spring decor ideas for making your entryway look fresh and welcoming.
Whether you're looking for spring decorating ideas or just want to know how to add some color and style to your entryway, I've got all the tips and tricks you need!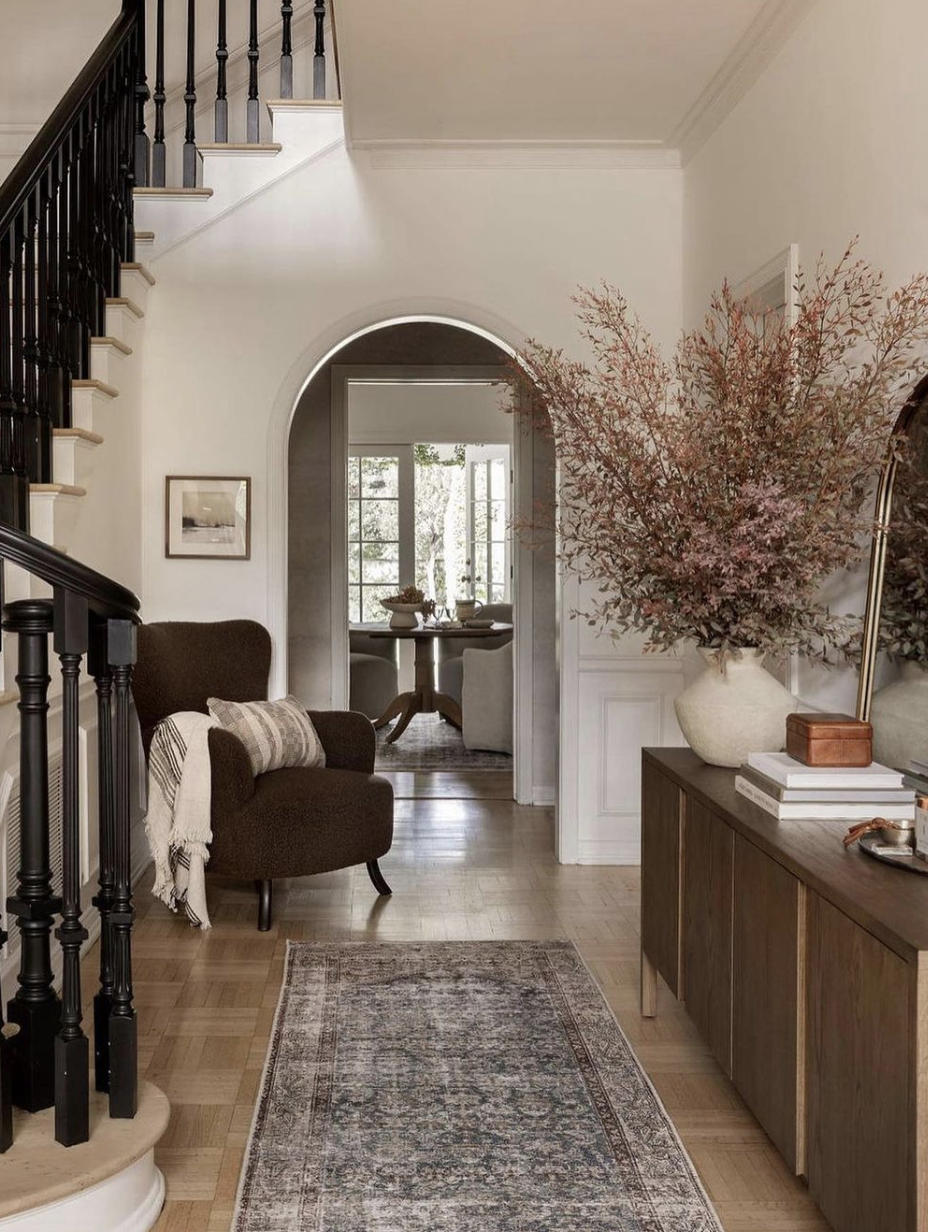 How to Decorate Your Entryway for Spring:
Spring is upon us, the flowers are blooming and the sun is coming out more often. The warm weather draws people outside. This can make it difficult to keep your home looking tidy. For this reason, I've decided to give you some simple tips and tricks on how you can keep your entryway looking pretty during spring!
Get inspired with spring decor ideas.
Spring is a great time to freshen up your entryway. Use spring colors like soft lavender, mint green, and pale pink in your home decor. Add a few bright pops of color to your entryway with pillows and accessories in these hues. Try decorating your walls with floral prints or other spring-inspired designs. If you're working on a budget, you can easily add some springtime charm to your home by using items like baskets and bins to store items around the house instead of purchasing new furniture.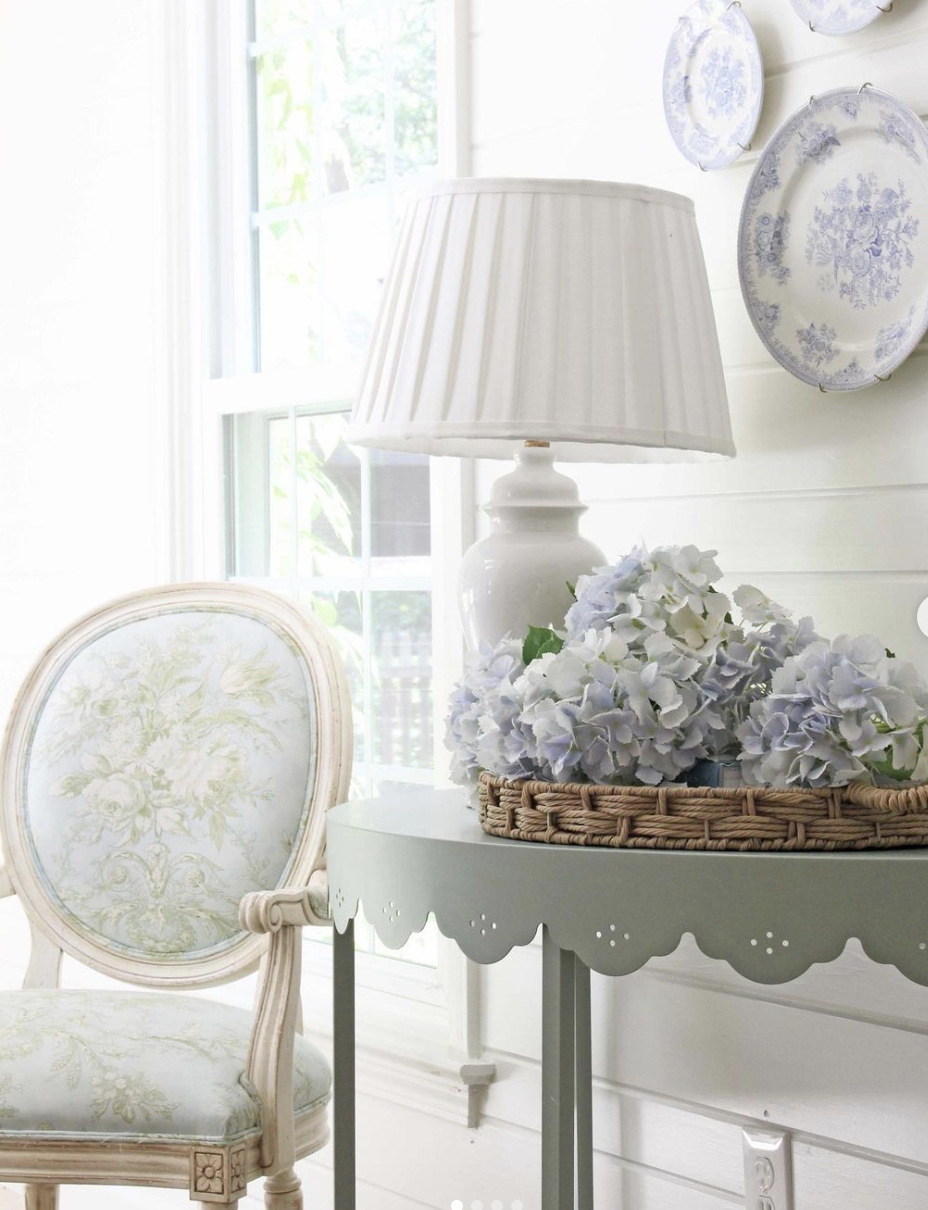 Change out your decor for spring.
Decorating your entryway is a great way to reflect the season and keep up with trends. Try changing out your decor as often as you can, depending on how much time you want to spend on it. If you're looking for ways to update the space, try adding a few new pieces of furniture or decor. One of my favorite ways to add springtime charm is by introducing some fresh flowers into your home. Try placing them in vases near entryway windows that receive lots of natural light or on top of tables in your entryway.
Add greenery.
The entryway is a great place to add some greenery and make it look like spring outside has come inside your home. You can use fresh flowers, fake flowers or other plants such as ferns, succulents, air plants and herbs. If you want to add more than one type of plant then try placing one plant in each corner of your entryway or put one on top of a side table at each end of your hallway so that everyone sees it as soon as they walk into their house or apartment building!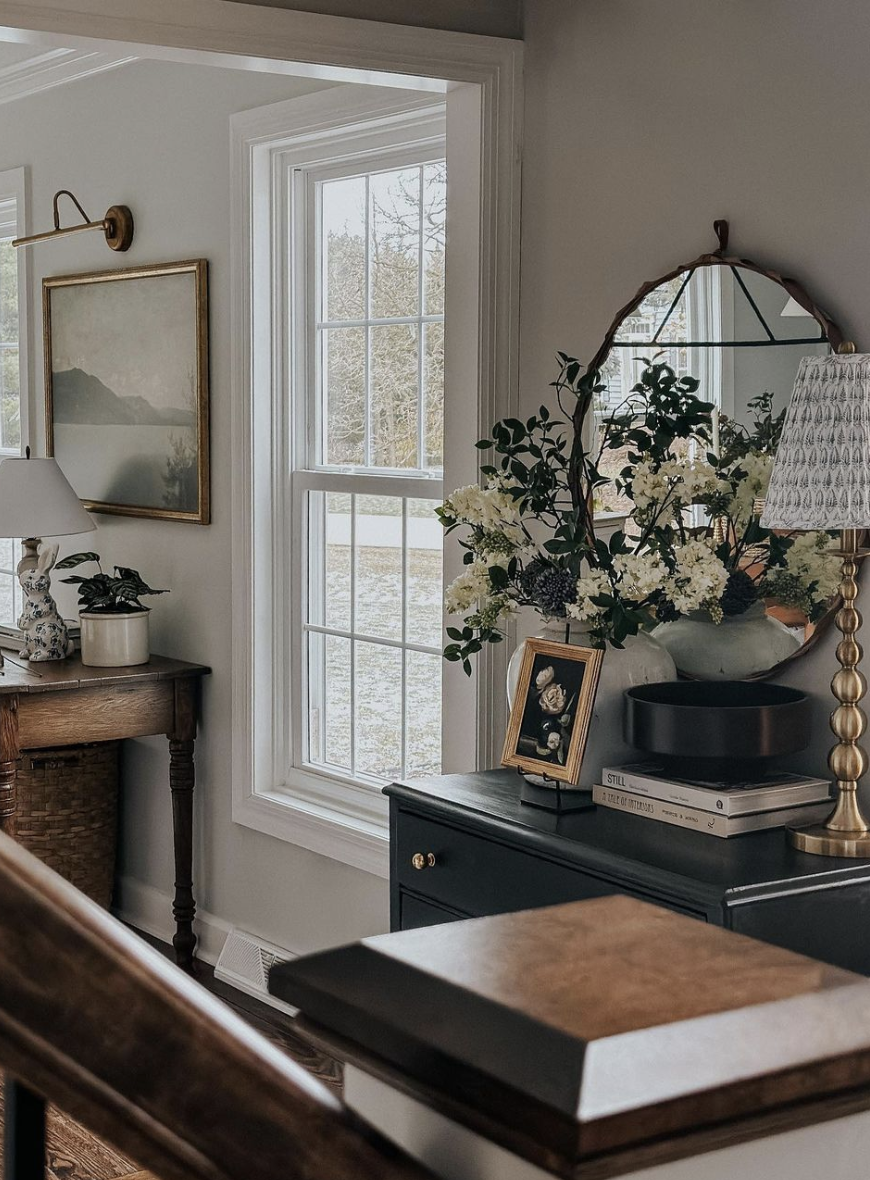 Mix in a pop of color.
Use a few pastel colors to add a fresh spring touch. If your entryway is more formal, use a brighter shade than you would normally choose for an accent wall or throw pillow.
Match the door color with your paint choice--it will make the room feel bigger and brighter! You can also go with something seasonal like apple green during springtime or orange when it's fall.
Pick out colors that match what's currently decorating your house: if there are lots of blues and purples around right now, try using those shades too! And don't forget about neutrals: browns, blacks (or greys), whites...they always work well together no matter where you live or what time of year it is!
Add a mirror.
Adding a mirror is one of the easiest ways to make your entryway feel brighter and more spacious. Mirrors reflect light and make a space appear larger, so consider hanging one above your console table or even leaning one against the wall as you walk in. If you're looking for something decorative, try grouping several small mirrors together--they'll create interesting reflections that add interest without taking up too much visual real estate in your entryway.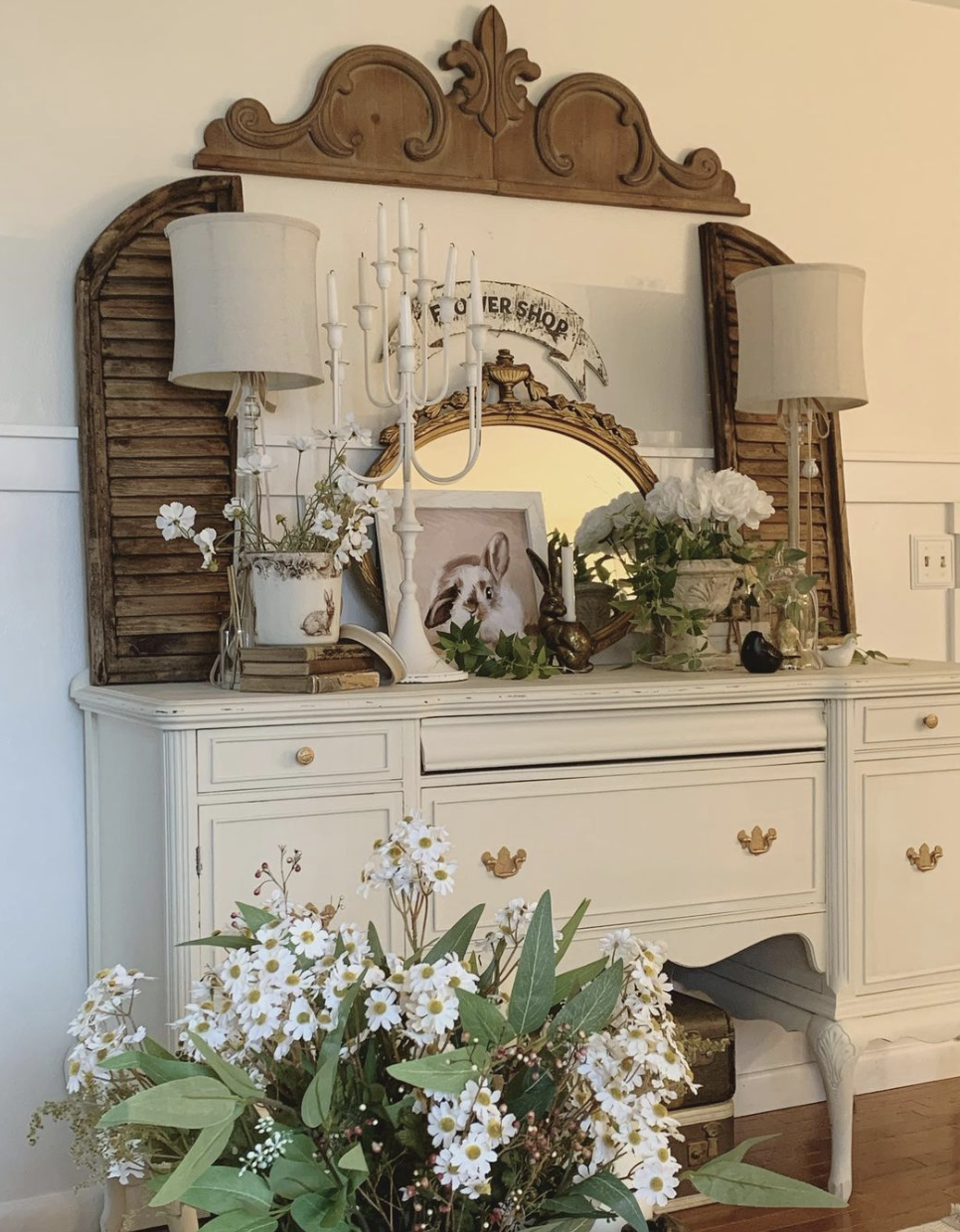 Use baskets to corral clutter.
Use baskets to corral clutter. Baskets are great for storing items that don't have a place, but want to be in the entryway. They can hold keys, mail, journals and more. Baskets can also add some color and texture to your entryway by creating a colorful display on top of the shelf or hung from hooks on the wall. If you use them for storage purposes only (like I do), then make sure there are plenty of smaller ones so everyone has their own basket!
Add texture.
Add texture. A rug is a great way to add both color and texture to your entryway. A large area rug will help define the space, while smaller rugs can be strategically placed for additional visual interest. If you don't have room for an area rug, consider using a basket instead--it'll give off the same effect!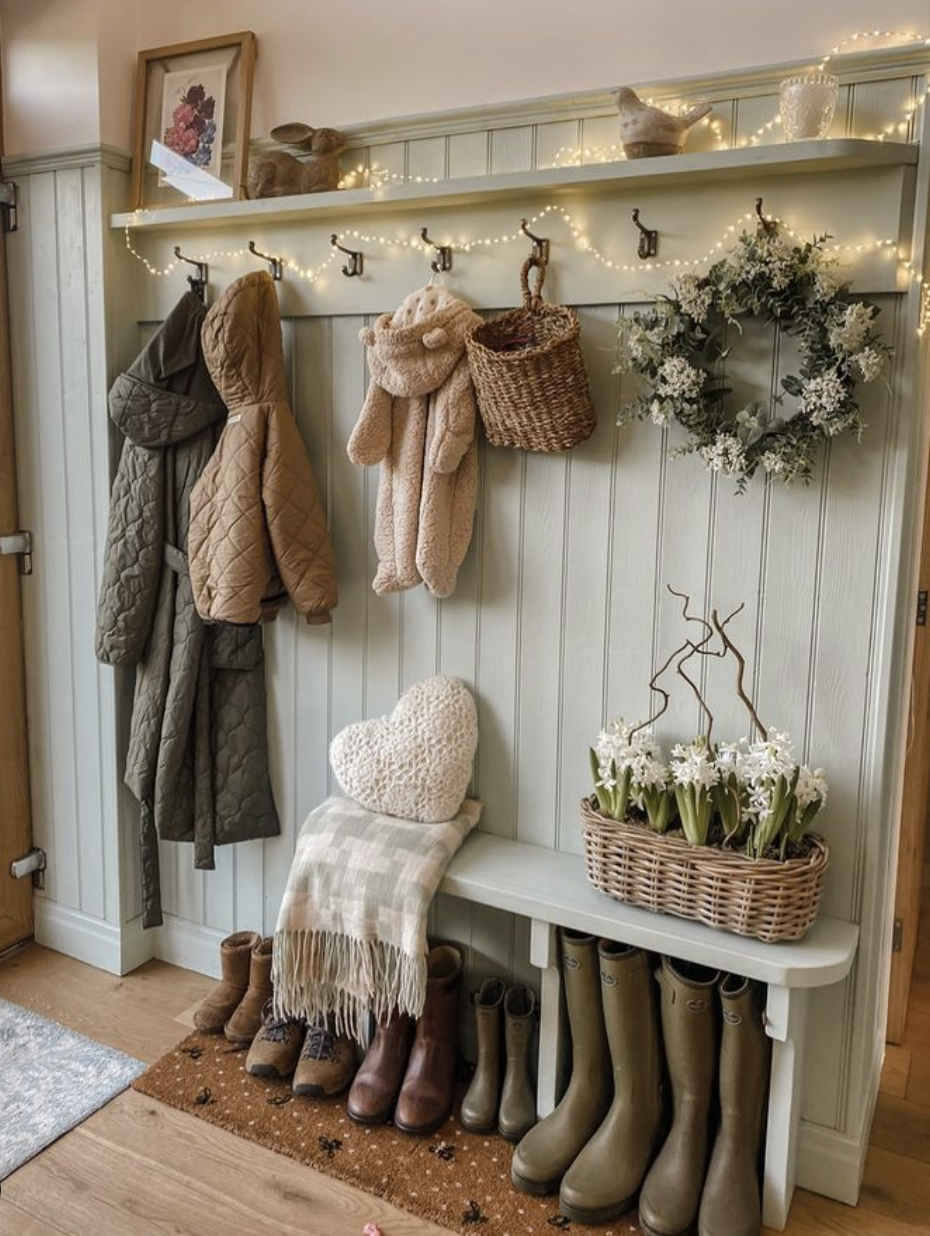 Display some art and photos.
Add some art and photos to your entryway.
Use a gallery wall to display photos.
Use mirrors to add depth and light.
Add a small shelf for displaying art and photos, like this one that comes in multiple colors! Or if you want something with more character, try this one with its rustic wood look! It's also great for hanging keys on when you come home from work or school!
Spring is a great time to make your entryway look fresh and welcoming
Spring is a great time to make your entryway look fresh and welcoming. The weather is getting warmer, the flowers are blooming and everything feels new again! Spring is a time of renewal and rebirth; it's also a season of change that brings new beginnings. Spring is all about growth and change--but it's also known for being the season when nature comes alive with color and life again after being dormant during winter months.
More Spring Decor Posts:
With spring just around the corner, now is the perfect time to spruce up your entryway. You don't have to spend a lot of money or commit hours of time--just follow these tips and I promise you'll be amazed by how much better your home looks this spring!
Until next time,
BEST SELLERS