How to Style a Queen Bed; Queen size beds are a standard size for couples who don't have a lot of room to spare. Here's how to style the bed so you can have a cozy and inviting place to sleep.
Disclaimer: this post may contain affiliate links, and every purchase made through these links will give me a small commission (at absolutely no extra cost for you!) AS AN AMAZON ASSOCIATE AND REWARDSTYLE MEMBER, I EARN FROM QUALIFYING PURCHASES. See Privacy Policy for additional info.
Hi Beauties!
What's your bed vibe? Do you like your bed to be a cozy nest? A place where you can curl up with a good book and a cup of tea? Or do you prefer it to be more of a statement piece? Something that makes a bold statement and leaves a lasting impression?
Your bedroom is your sanctuary. So why not make it a reflection of your style? Style a queen bed so it can speak for you.
This post is all about how to style a queen bed!
<< Please note, none of these photos belong to me, please click source link and photo provided to be redirected to owner >>
Here's How to Style a Queen Bed:
Styling a queen size bed can be anything but boring. There is hardly a chance of going wrong with the plethora of options. From the fluffiest duvets to the most colorful quilts, you can make your bed as unique as you are.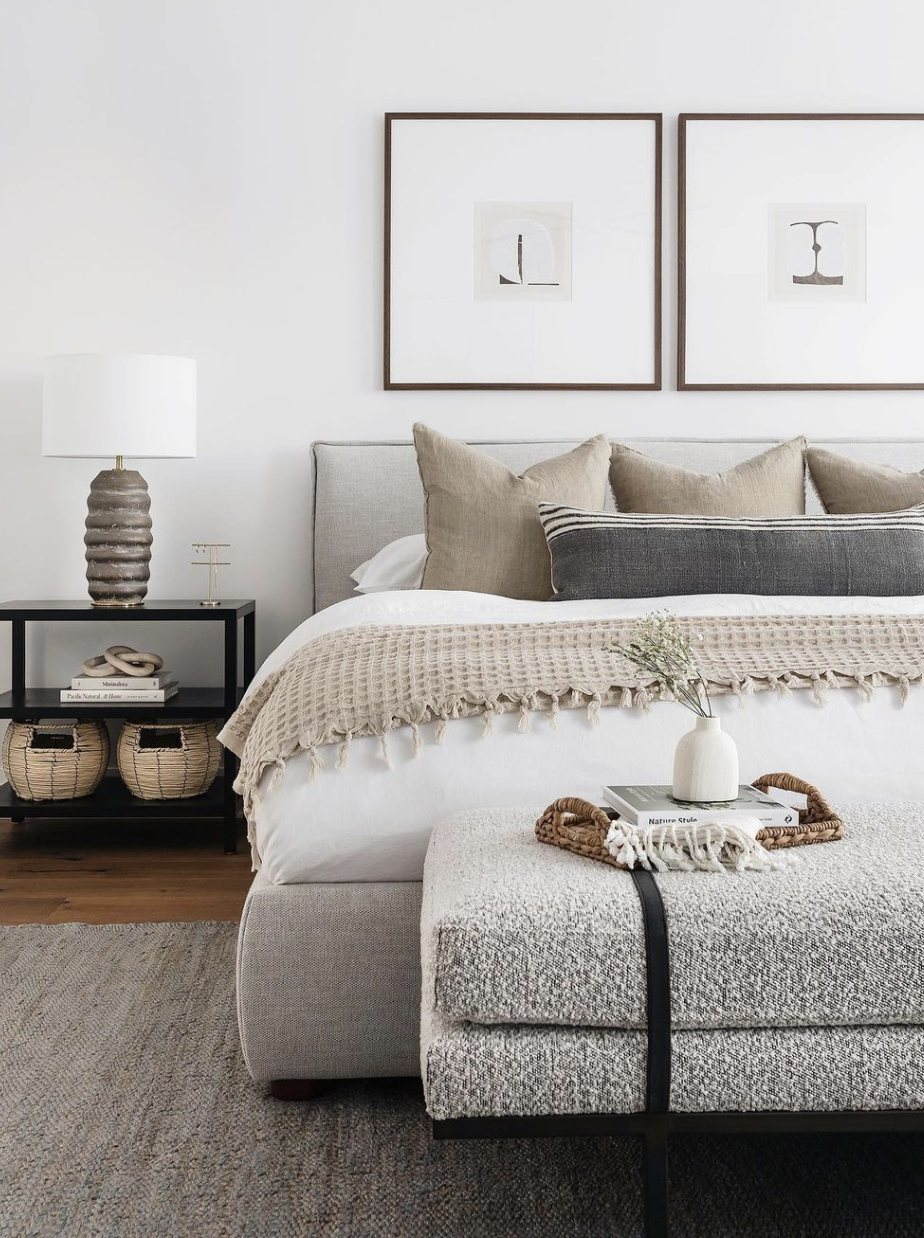 Choosing a Bed Frame or Headboard for a Queen Size Bed
Your bed's headboard sets the mood for your room. If dramatic is more your style, you can choose an extended headboard that reaches the ceiling. Go for a sleigh bed frame or an upholstered headboard for a more classic look.
You can even go for a metal bed frame if you're looking to add a touch of industrial chic to your space. If you are looking for a more relaxed look you can opt for a short simple headboard.
However, it's best to account for the size and style of your bedroom before finalizing the purchase. A bed that's too big can make your room feel cramped, while a bed that's too small will look out of place.
A queen size headboard or bed frame is a big investment and one that is not easily changeable to make sure you put some thought into all the components and your style preference of a bed before you buy it!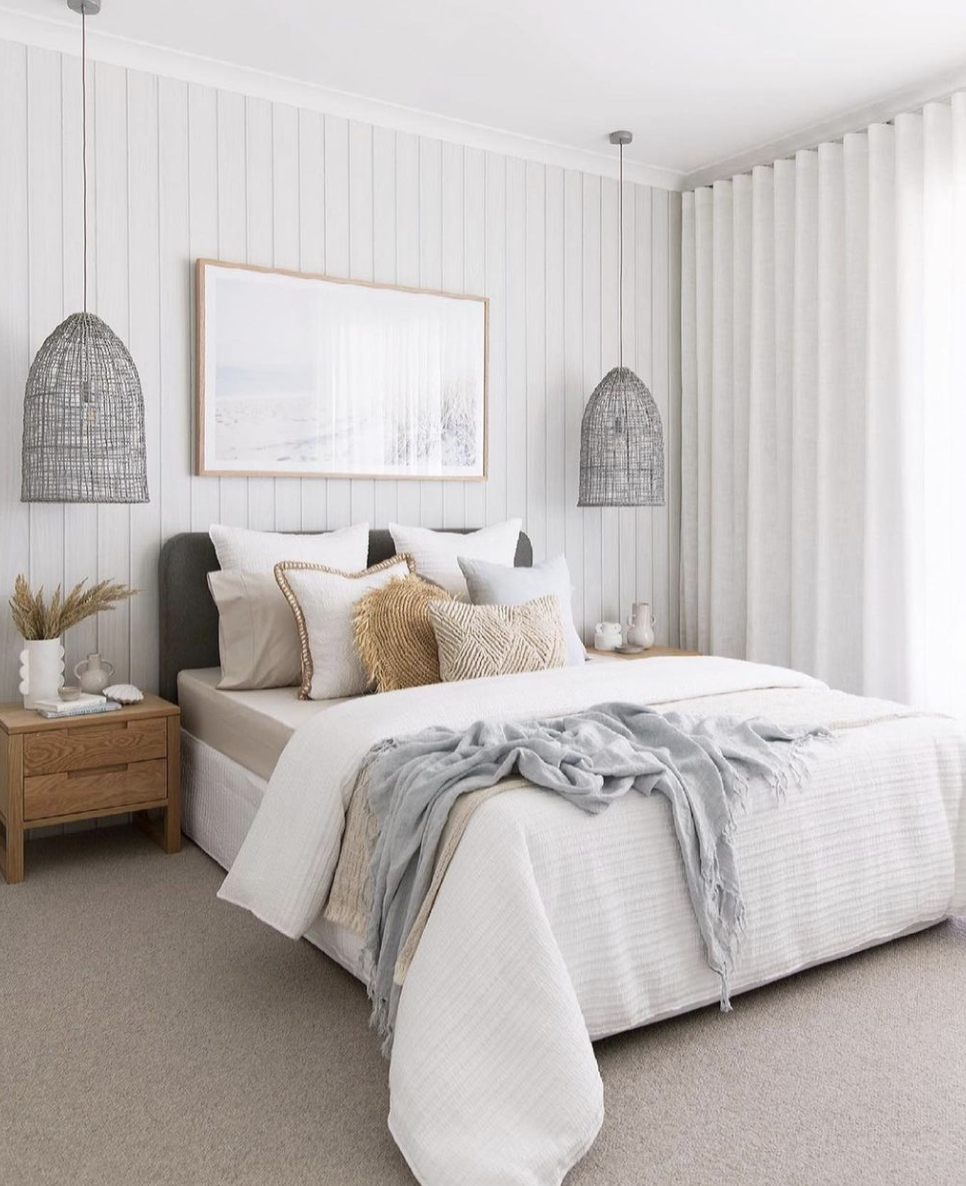 Style Your Queen Size Bed with The Perfect Mattress:
The plushness or the firmness of your mattress is entirely a matter of personal preference. If you often toss and turn at night, it might be time to switch to a firmer mattress.
On the other hand, if you often wake up with a sore back, you might want to try a softer mattress to melt into its humble abode.
Whatever you do, don't forget to get the right size for your bed frame and box spring!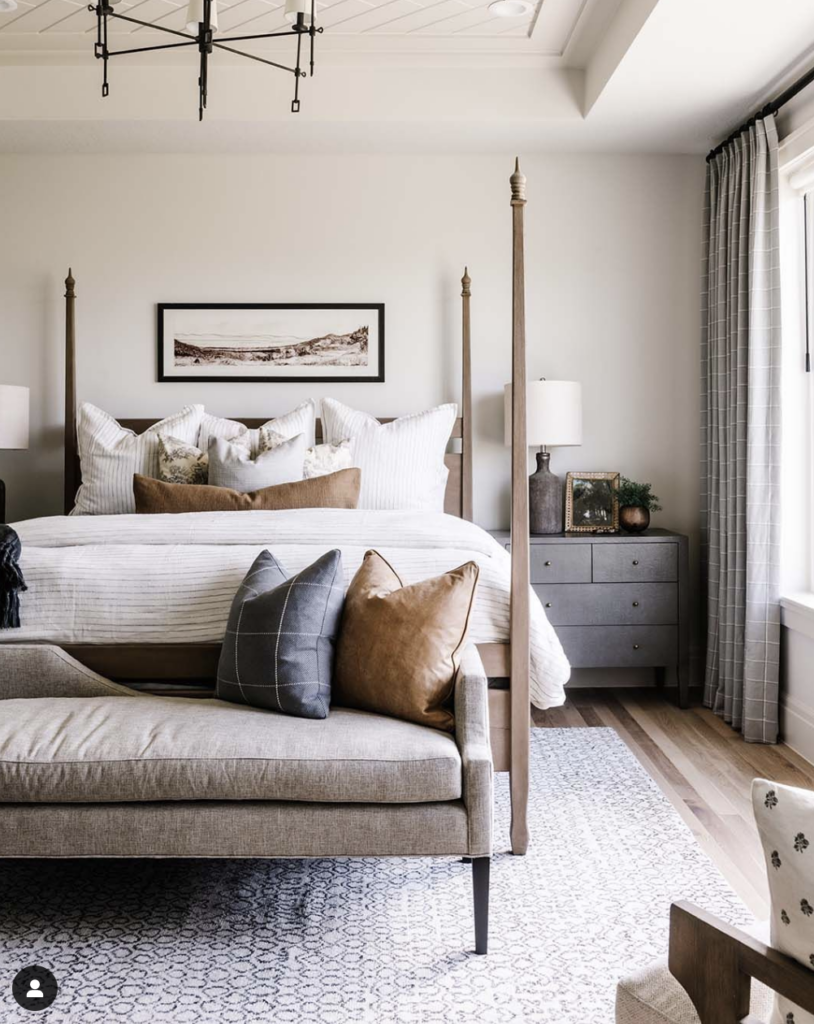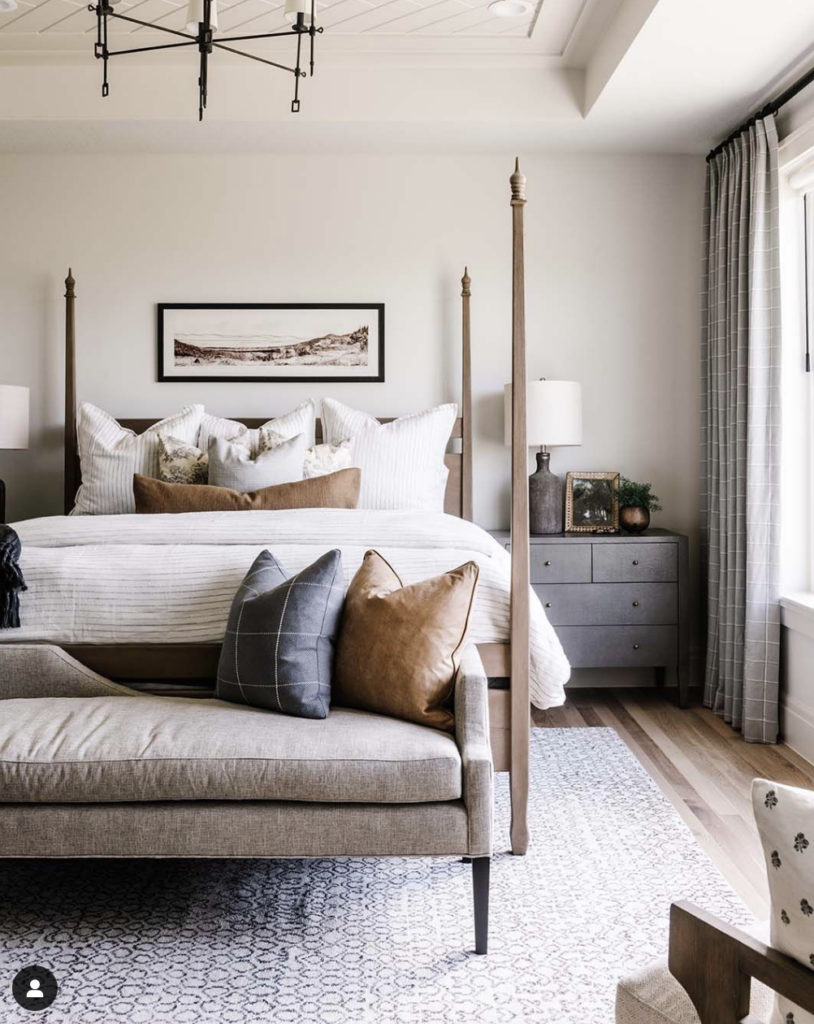 Styling a Queen Size Bed with Luxury Sheets:
A crumpled-up sheet that's been through the wash one too many times will not give you the best night's sleep. But a set of silky-smooth sheets will make you feel like you're sleeping on a cloud.
Choose a fitted sheet and standard pillowcases that you are comfortable in. If you are going to splurge on any part of bed, choose buying luxury sheets!
Solid or patterned, frill or no-frill? The options are endless. Just ensure you're getting a good quality breathable set that will last you through many washes.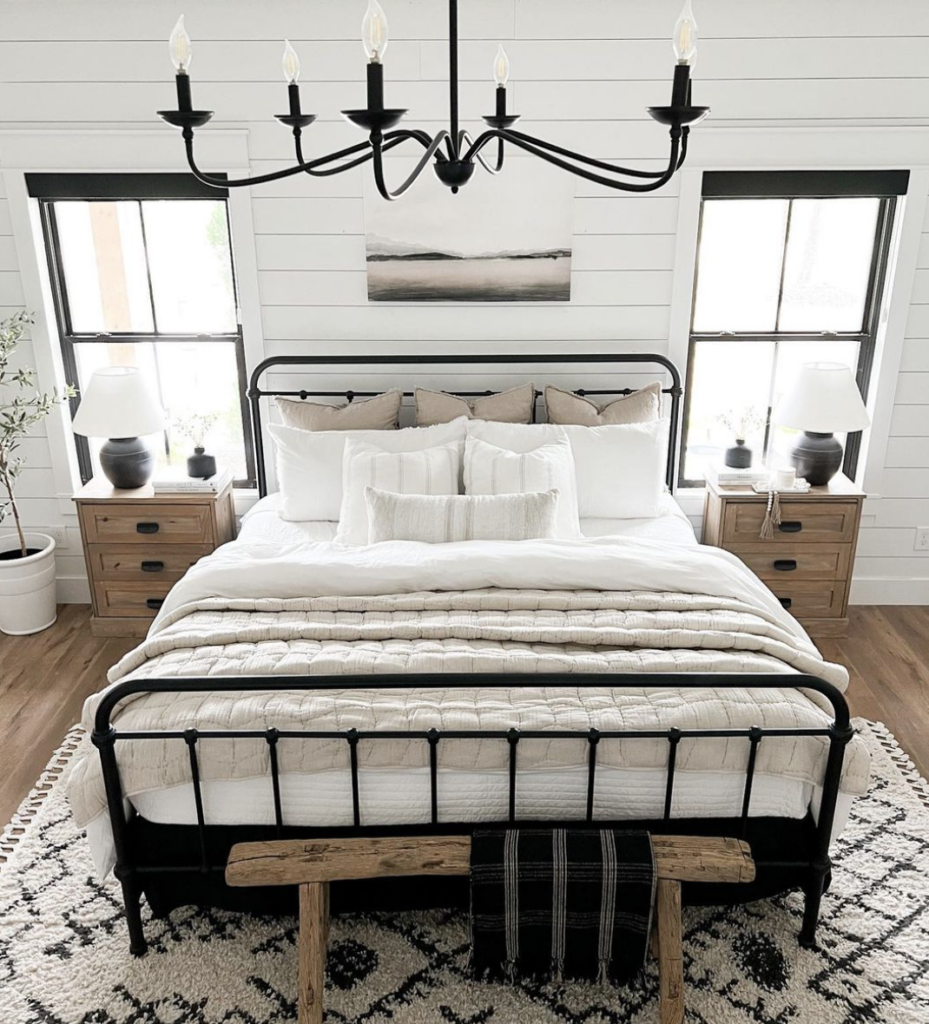 Comfy Duvet and Duvet Cover for Styling a Queen Size Bed:
A comfy duvet is also a must when styling your queen size bed. Make sure you take into account how warm you keep your house at night. If you like your bedroom cool, then opt for a thicker warmer duvet. If you keep your house warm at night, choose a thin duvet or even just a thicker flat sheet and layer up as you need!
Also consider the type of duvet you would like for your bed. Always opt for a natural filling if you can afford it. Down and feather fillings are the most popular natural duvet fillings and are the best quality!
As for the duvet cover, the sky is the limit. You can go for a solid color that matches the rest of your bedding, or you can get something funkier and more eclectic. Duvet covers come in many textures and several fabric options so do your research before choose one!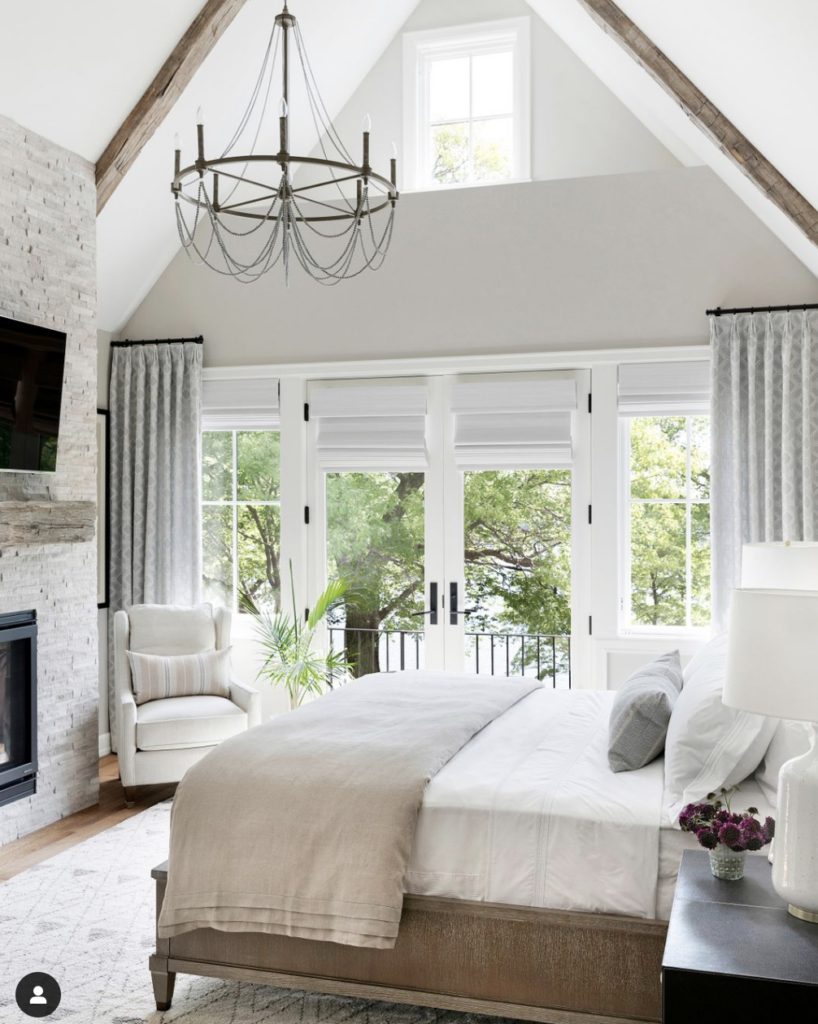 Interesting Throw Pillows for Your Queen Size Bed:
Strategically placed throw pillows can add a touch of luxury to your queen bed. They can also be a great way to experiment with color and pattern without going too far outside your comfort zone.
Not sure how many pillows are too many pillows? A good rule of thumb is to use two Euro shams or Euro pillows (26" x 26"), two standard shams (20" x 26"), and two accent pillows (18" x 18").
Adding in decorative pillows in front of your sleeping pillows when it comes to dressing your queen size bed will give you a grand look. You can also add in blankets, coverlet, bolsters, boudoir pillows and a bedspread.
Just make sure you're not going overboard and making your bed look like a clown car. Simplicity is key for a hotel worthy comfy queen bed!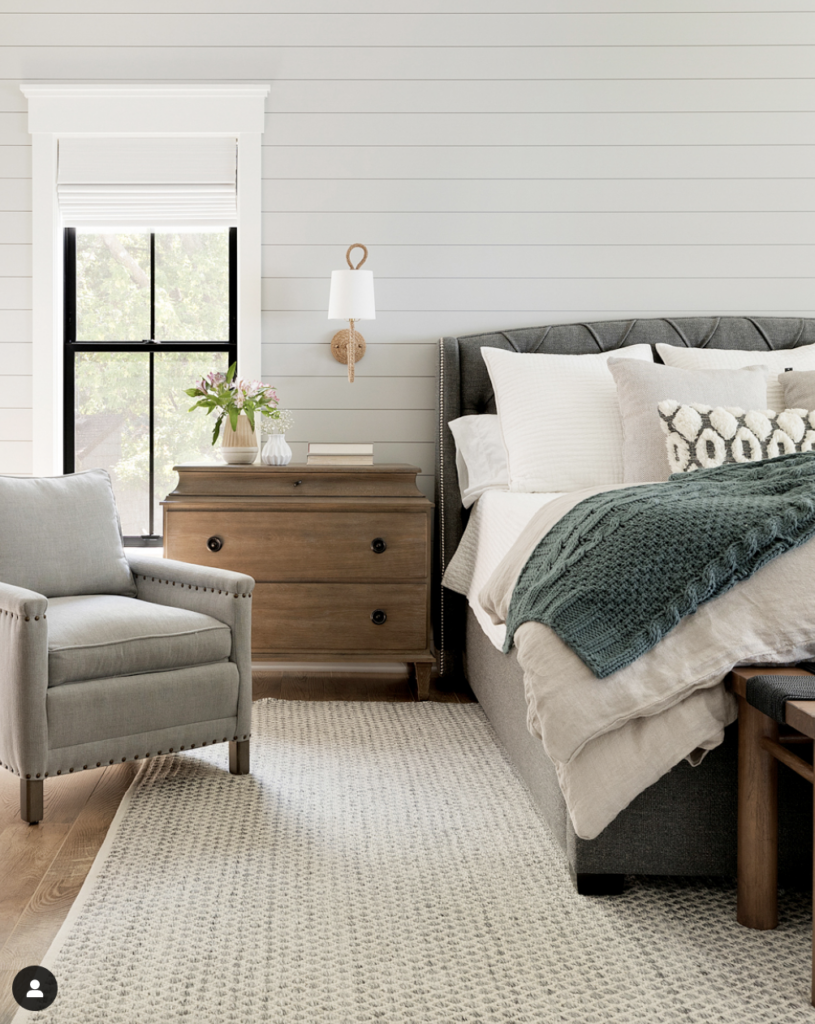 Summing Up:
Style a queen bed like you'd top off the perfect outfit. With a wee bit of planning and an eye for detail, you can create a bed that looks straight out of a magazine.
And don't forget, an essential part of styling a queen bed is to have fun with it. After all, your bedroom must be a reflection of your personality.
Until next time,
If you like this post on how to style a queen size bed, check these out too!:
BEST SELLERS