I know I know.. You probably all read this title and said to yourselves "Really Nikki? Another spicy recipe?" But hear me out here.
This jalapeno pesto recipe is worth making!
If you have a blender and have a love for creamy sauces free of cream, then you need to go make this jalapeno pesto right now.
It is all the same ingredients we love in pesto with a unique kick.
Pesto sauce is so easy to make too which makes it even better to eat in my opinion. There is something about the strong herb basil combined with the strong garlic that sends my taste buds into Neverland.
Makes you forget you're actually eating veggies not actual pasta.
Zesty Jalapeno Pesto & Fresh Zucchini Noodles for Dinner!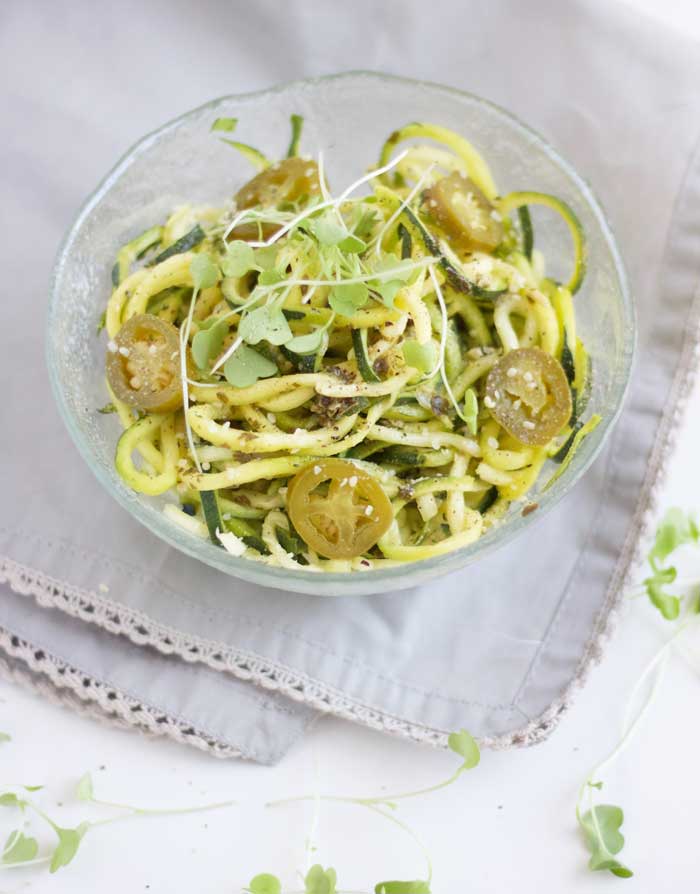 I paired the jalapeno pesto with zucchini noodles because I try to keep my carb intake at dinner on the down-low... but you could definitely mix it in with your favourite pasta or even rice!
Whatever floats your tush!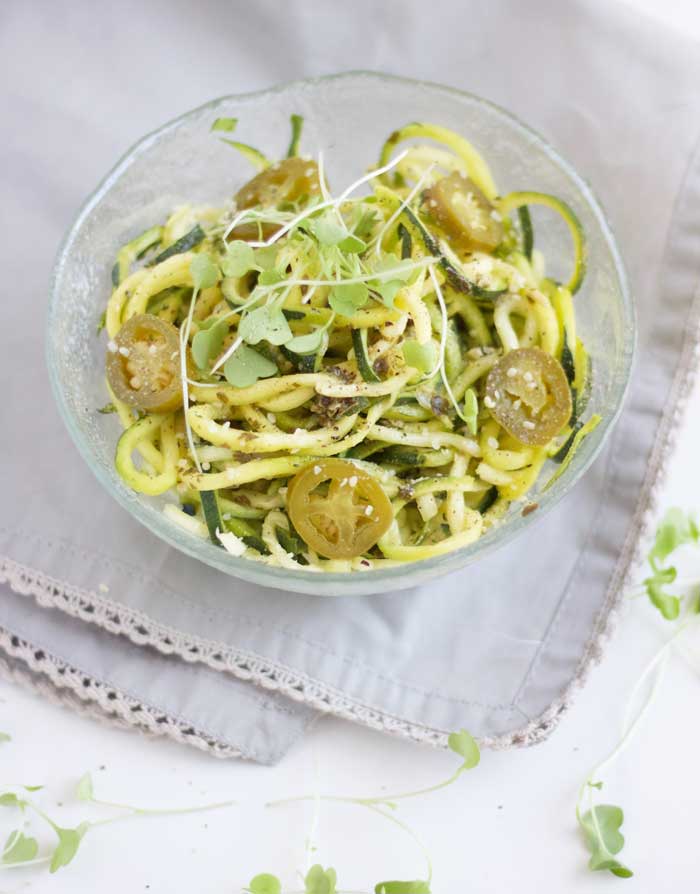 I love zucchini noodles though, actually I love zucchini in general.
Dylan and I grew zucchini in our garden last year, because that is when I first discovered spiralizing zucchini into noodles. I thought this was the most incredible kitchen tool ever invented. So away I went planting zucchini plants.. next thing I knew, we had 6 zucchinis the size of my body! Didn't get much spiralizing out of them, but they made interesting decoration on my kitchen counter that's for sure.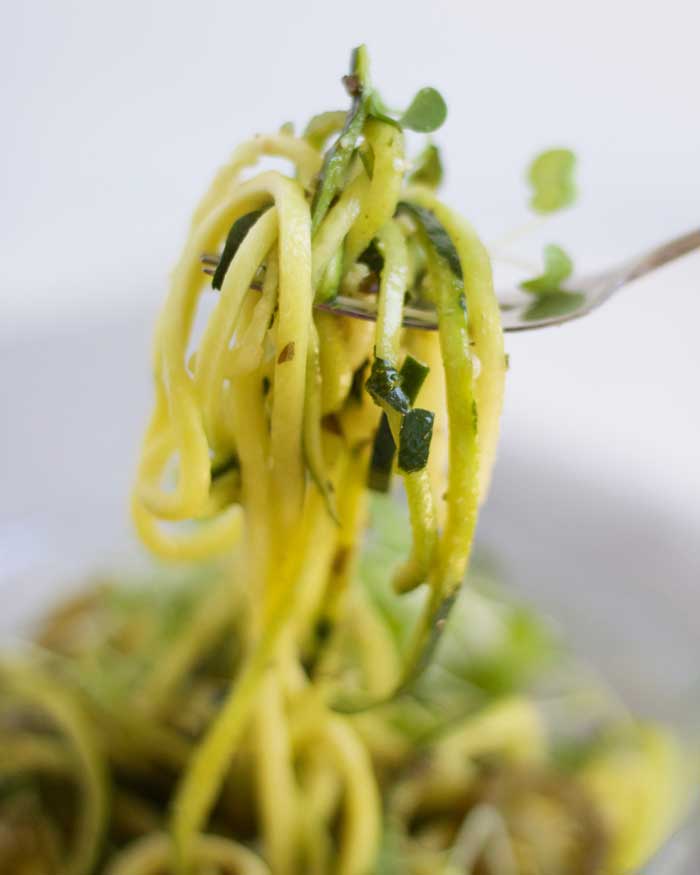 Hope you enjoy this recipe, and I promise the next one won't contain hot sauce, jalapeno or cayenne pepper!
Disclaimer: this post may contain affiliate links, and every purchase made through these links will give me a small commission (at absolutely no extra cost for you!) AS AN AMAZON ASSOCIATE AND REWARDSTYLE MEMBER, I EARN FROM QUALIFYING PURCHASES. See Privacy Policy for additional info.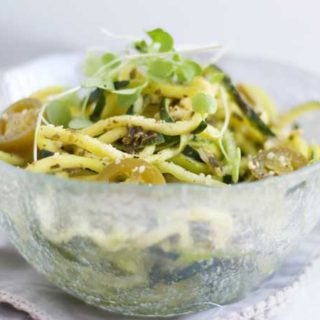 Jalapeno Pesto Zucchini Noodles
A Healthy Vegan, Low Carb, Spicy Pesto Dinner Recipe! Fresh zucchini noodles coated in a homemade spicy jalapeno pesto for a bit of a kick.
Ingredients
2-3

medium zucchinis

¼

cups

of pecans

2

cloves

of garlic

1

jalapeno pepper

stem and seeds removed

2

cups

of fresh basil leaves

⅔

cups

of olive oil

Salt and pepper to taste

optional
Instructions
In a food processor (or strong blender), blend garlic, jalapeño pepper, basil, olive oil until smooth.

Add in pecans and pulse. I love having chunky pecans in the sauce but you can blend until smooth if that is what you prefer!

Prepare zucchini noodles by spiralizing the zucchini into a pan. Saute the noodles until soft and warm.

Add in pesto sauce (the amount of sauce you like on your noodles, you can save the left overs for another day!), saute until everything is warm.

Add salt and pepper.

Serve!
Notes
Store pesto in an air tight container or jar for up to a week in the fridge.
Liked this Zucchini Noodle and Jalapeno Pesto recipe? Check these out: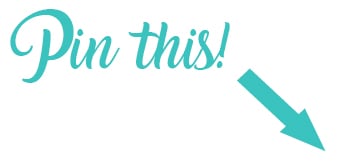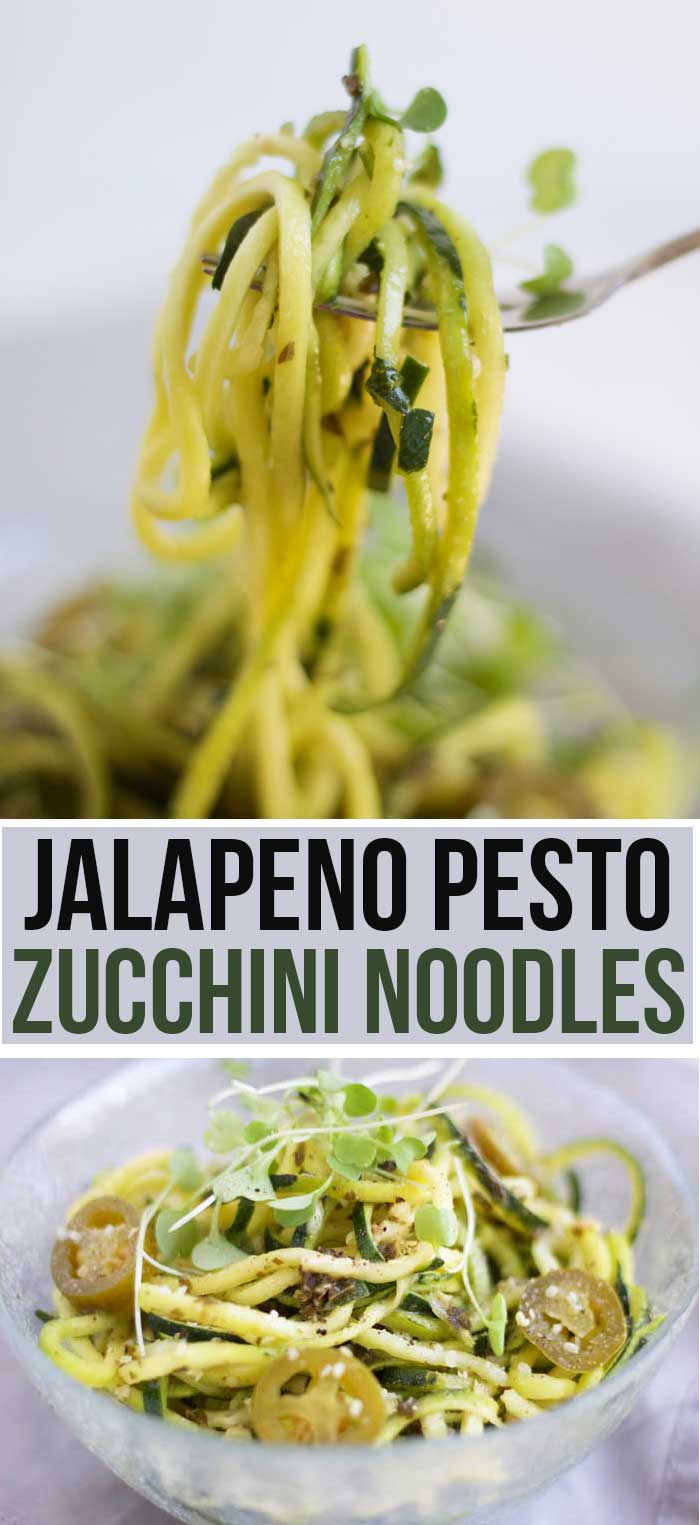 BEST SELLERS