This pure chocolate shake is packed with protein with hemp powder and naturally sweetened with medjool dates. Dairy Free and Gluten Free
Disclaimer: this post may contain affiliate links, and every purchase made through these links will give me a small commission (at absolutely no extra cost for you!) AS AN AMAZON ASSOCIATE AND REWARDSTYLE MEMBER, I EARN FROM QUALIFYING PURCHASES. See Privacy Policy for additional info.
Hi beauties!
If you love chocolate then you will love this 'not so naughty' vegan chocolate milkshake.
This drink is wonderfully crammed with nutrients and of course chocolate. This milkshake is full of raw, and natural ingredients, which gives you an excuse to enjoy it for breakfast, lunch and dinner (or all three – I wont tell).
Pure Chocolate Shake Recipe Ingredients:
medjool dates, pitted
unsweetened vanilla almond milk
unsweetened hemp milk
Lets talk cacoa powder
In a nut shell it is chocolate. It is going to give you the chocolate flavours you are craving.Cacao is the purest form of chocolate. But what is the difference between cocoa and cacao powder? The difference between cacao and cocoa is that cocoa has been processed at high heat where as cacao has not.. the down fault of high heat processing is that it really eliminates a lot of the nutritional benefits.
Health Benefits of Cacoa Powder
Packs high levels of calcium
 Lots of iron, magnesium and antioxidants
 Can help with depression, stress, blood pressure and heart health.
Needless to say, you can consume this delicious chocolate powder without feeling guilty!
Growing up we would drink a lot of chocolate milk in our house. My brothers LOVED chocolate milk. I was never a huge fan of drinking milk back in the day.. and I think a huge thing was that it would make me feel ill every time. I was lactose intolerant as a kid but eventually grew out of it.. but obviously do not consume it anymore due to other reasons!
I am a water person, always have been, always will be.. I drink 2-3 litres of water a day. I carry around my water bottle everywhere all day.. and love it! Staying hydrated really helps my eczema and makes me feel SO much more alive haha.
But this recipe reminds me of chocolate milk. If you are a chocolate milk drinker, you will love this recipe! You can make it thicker with more banana or make it more liquid by cutting back on the banana. You can adjust this recipe how ever you would like!
Anyways I won't ramble on about beverages any more.
This drink is packed with calcium, protein and antioxidants. It is gluten free, vegan, high in protein, low on the glycemic index and is a great source of fiber. Have I convinced you yet? 
So go ahead and enjoy some chocolate - Your body will love you for it.
If you liked this recipe make sure you check out my Almond Date Smoothie and Beet and Ginger Smoothie recipes. And if you still need more, check out my smoothie page for tons of delicious beverages to enjoy every morning this week!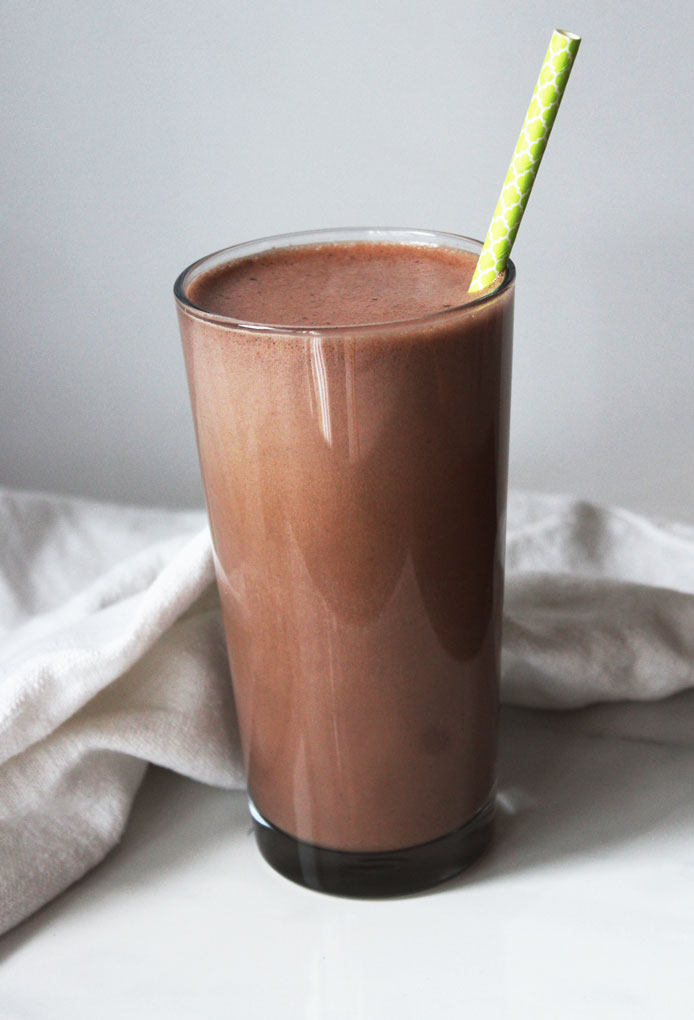 Pure Chocolate Shake
This pure chocolate shake is packed with protein with hemp powder and naturally sweetened with medjool dates. Dairy Free and Gluten Free
Instructions
Combine ingredients in a blender on high until smooth.

Transfer to a glass and enjoy!
Want to share this post with others?
Don't forget to pin it!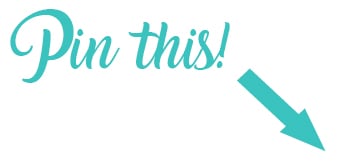 This pure chocolate shake is packed with protein with hemp powder and naturally sweetened with medjool dates. Dairy Free and Gluten Free
BEST SELLERS