Getting organized after Christmas can be hard, but it doesn't have to be! With these tips, you can easily put your life back together once the holiday season is over!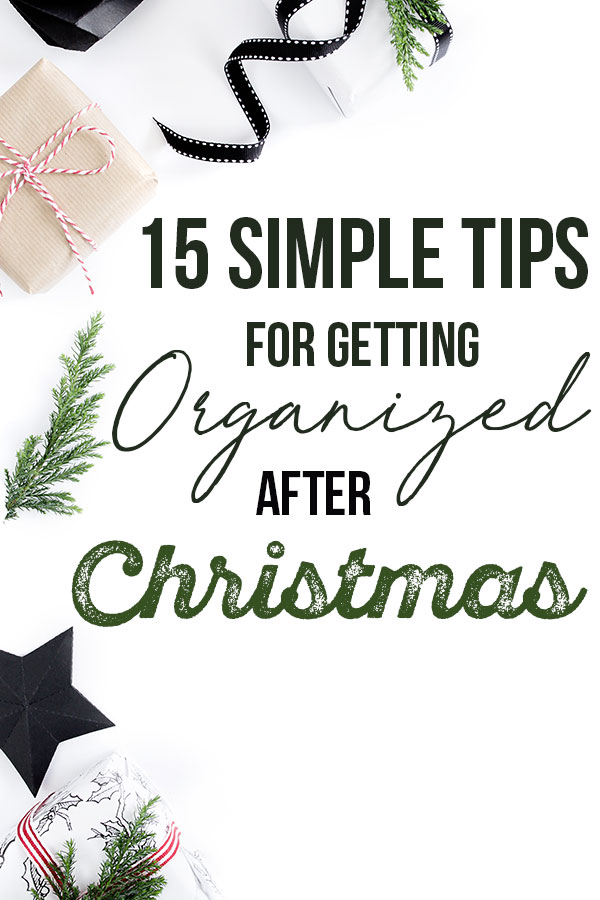 Disclaimer: this post may contain affiliate links, and every purchase made through these links will give me a small commission (at absolutely no extra cost for you!) AS AN AMAZON ASSOCIATE AND REWARDSTYLE MEMBER, I EARN FROM QUALIFYING PURCHASES. See Privacy Policy for additional info.
Hi Beauties!
Hope everyone had an amazing Christmas! I have so many mixed feelings while writing this post. I am so sad that Christmas is already over. There is always such hype and build-up for Christmas and then BOOM its all over! But on the other hand, I am happy it is all over because Christmas can be so stressful at times!! Especially this being our first Christmas as husband and wife... it left us feeling pretty spread thin but in the end all worth it!
In this post you'll find some of the best tips for organizing your house after all the Christmas chaos has died down.
So, let's jump right into these tips on how to get organized after Christmas!
1. Do Not Procrastinate
This is the most important tip of all! The key to getting organized after Christmas is starting NOW. Don't put it off. As soon as you have a full day to put away the decorations and take down the Christmas lights, DO IT. It is so easy to put things off and the more your procrastinate, the easier it becomes. So just stop what you're doing and get it done.
2. Ditch The Packaging
A lot of gifts your get come in boxes that take up a lot of space. Take everything out of the boxes and recycle them right away. You can even start a recycling corner in your house to throw all the boxes in while your organizing. That way you take fewer trips out to the garage and you save on time.
3. Use Bins for Everything
I love bins for organizing our decorations and gift wrapping items. I have several large bins that I use to store all my Christmas gear in. I love having all our Xmas things neatly places in bins that can be stored in our garage. This way, you know things won't get damaged and you can easily find everything next year!
4. Label it All
Labeling all your bins is such a huge time saver. There is nothing worst than spending an hour, opening all your bins looking for your Christmas gear the next year. Get a sharpie and label away. Or if you like things super neat, buy a labeling machine and print labels for each bin.
5. Donate
This is also a perfect time to donate those things you don't need or things you upgraded. While you're organizing, assess what you have and what you don't need anymore. Declutter the decorations you didn't use, or donate that old winter coat you had before you received one as a gift this year. It is the perfect time to just dive into donating your old stuff!
6. Separate Your Returns
If you have a few things you need to return or exchange, then set it aside. Do your returns as soon as possible just to get it done. I highly suggest waiting until after Boxing Day for your returns though. Not a lot of stores accept returns on Boxing Day, and let's be honest, who really WANTS to endure those crazy crowds when you don't have to!
7. Rotate Toys
I obviously don't have any children yet, but I heard of some families doing this which I think is such a great idea! Rotate your new toys. Kids get a lot of toys at Christmas time and they most likely won't be playing with them all at the same time, so consider storing some away until they get bored of the ones that are out. Or put some of their old toys away in storage to make room for their new toys. This keeps your house less cluttered and appears more organized.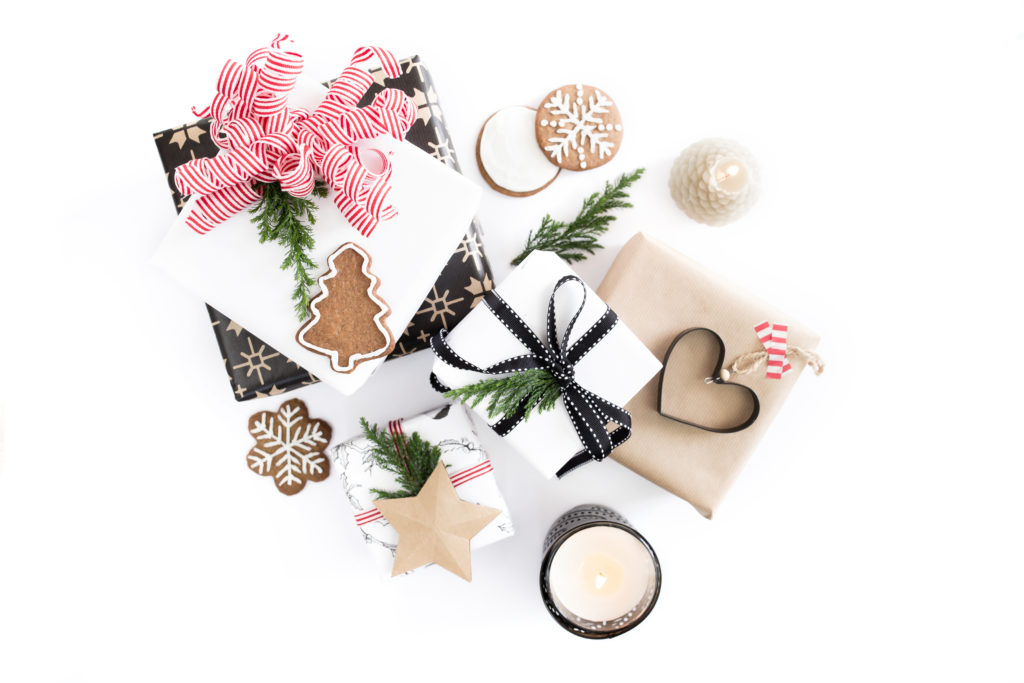 8. Re-Gifting is Allowed
If you received a gift that you won't necessarily use or you don't need, consider re-gifting it next year. I know that this is frowned upon sometimes, but sometimes you receive a gift from someone that would be perfect for someone else. Before you put this gift into storage for the next year (or a birthday), take a sticky note and write who the gift was originally from and who you plan on giving it. That way you don't accidentally give the gift back to the person who gave it to you... that would be so embarrassing!
9. Send Thank You Cards Right Away
I know this isn't necessarily a huge tradition but sometimes it is needed. I always send thank you cards to someone who sends us a gift that I don't personally get to thank. Sometimes we have grandparents that give a card with a gift in it through someone else. It's a nice way to show someone you received their gift. Sending them right away allows you to check it off your list without having it hang over your head while you're trying to get your home back to reality.
10. File or Thow Away Christmas Cards
Christmas cards. We currently have 20 + Christmas cards hanging from our cute wall display. But what do you do with these cards at the end of the year? I have a hard time throwing some of them away (the photo cards). So we have a box for old Christmas cards. I love having a place to put them all once the season is over. If you don't find yourself having an emotional connection with the cards then just throw them away. Toss them into the trash right away and be done with it!
11. Create Reminder Lists
I have a little journal that I keep in my box of decorations with reminders for the next Christmas. I know it sounds silly but is such an amazing tip that I use every year. I analyze my decorations and write in my journal what decorations I would like to buy next year and what decorations looked good where in the house. This year, one of my points I wrote down in my bullet journal was to buy ornaments for my garland over my sliding door. I loved the way it looked with the lights but thought it would look even better with some ball ornaments (which I didn't get around to this year). I really don't want to forget this! Hence why I wrote it down in my little journal.
12. Just Clean It ALL
Cleaning your house is such a chore sometimes. But I find it SO much easier to clean the house when I am on a roll. My husband calls it "power cleaning". Once you start organizing your house, it's easy to transition into cleaning it. So just get it done and out of the way! That way you don't have a dirty house after all your hard work in organizing it. And it's always great to start the new year off with a fresh clean home.
13. Get Everyone Involved
This is a time to get your kids and your husband involved in the cleanup. It will take WAY less time if you have some help. Assign jobs and get to it. Choose jobs that that person will do best and everyone works together to get it done. There is nothing worse than going through the stress of Christmas clean up, all on your own!
14. Assess Your Finances
I know this is something most people dread after Christmas, but it has to get done. Look at that bank account and start your budgeting for the new year. Organize what your spending habits need to be in order to get out of that Christmas debit!
15. Be Thankful and Stay Positive
Don't spend then entire clean up cursing everything. Be thankful for the Christmas you had and for the family you had there. Going into Christmas clean up with a positive attitude makes the world of a difference. Being upset and stressing about it won't make it happen any quicker.
I hope you enjoyed these quick and easy tips to for getting organized after the Christmas holidays!

BEST SELLERS