There are many reasons we love DIY projects. Not only do they save you money by cutting out labor costs, but they also give you the opportunity to add your own personal touch to your home and make it truly your own. Plus, it's a great way to learn new skills and gain a sense of accomplishment and pride in your work, while being a fun and rewarding way to spend your free time.
Disclaimer: this post may contain affiliate links, and every purchase made through these links will give me a small commission (at absolutely no extra cost for you!) AS AN AMAZON ASSOCIATE AND REWARDSTYLE MEMBER, I EARN FROM QUALIFYING PURCHASES. See Privacy Policy for additional info.
However, that fun time can easily become a frustrating one if your equipment breaks down in the middle. Ideally, your insurance should cover the costs. Adding equipment breakdown coverage can help protect most of the electronics and appliances in your home. Nonetheless, you still have to figure out what the problem is and put your project on pause until it has been fixed.
The good news is that these issues can be resolved by following a few simple steps. Here's what to do if your equipment breaks down in the middle of your DIY project.
What To Do If Your Equipment Breaks Down
Assess the cause of the malfunction
The first step is to figure out exactly what has gone wrong. To do so, start with the obvious. Look for any clear signs of malfunction like smoke, sparks, and strange noises. Then, before trying to fix it yourself, check the manual for any troubleshooting instructions regarding this problem.
If there's no obvious signs, you can do a few more checks. Make sure all connections are tightly in place. Check for clogged or blocked filters or ports and give them a good cleaning. Take a good look at each part of the machine, taking note of any frayed cables or cracks.
With most DIY equipment, malfunctions are easy to identify. However, if you cannot find the fault yourself, you may need to call in a pro.
Determine whether you can fix it
Some problems are easy to fix but others require a bit more expertise. You need to determine whether you have the capabilities to fix this yourself. First things first, you should never work on electrical wiring unless you know exactly what you're doing.
If it's not an electrical fault, try to assess how difficult it will be for you to fix. Check for online tutorials that show you what to do step by step. Try to be as honest with yourself as possible. Do you have the skills to do this or are you likely to make the problem worse?
Check the warranty
If it's not a simple fix, but you still figure you could do it yourself, it's worthwhile to first check the warranty. If your warranty has not yet expired and it covers the problem, you may as well take the equipment in. This will save you the trouble of fixing it yourself, while preventing you from making things worse. If you try to fix it first and exacerbate the issue, your warranty will probably be voided.
Call in a pro when necessary
Even if your warranty has expired, you might need to swallow your pride and call in a pro. This may feel like it defeats the purpose of DIY, but you are still doing the actual project yourself. A pro will spend a lot less time than you do fixing your equipment, and when they are done it will be in excellent shape.
Work on another part of the project in the meantime
The fact that your equipment is broken does not mean you need to stop working on your project. Rather, move on to another part of the project that does not require this equipment. If you're a stickler for doing things 'in order', this may be tough. However, it is worth it, especially if you have limited DIY time.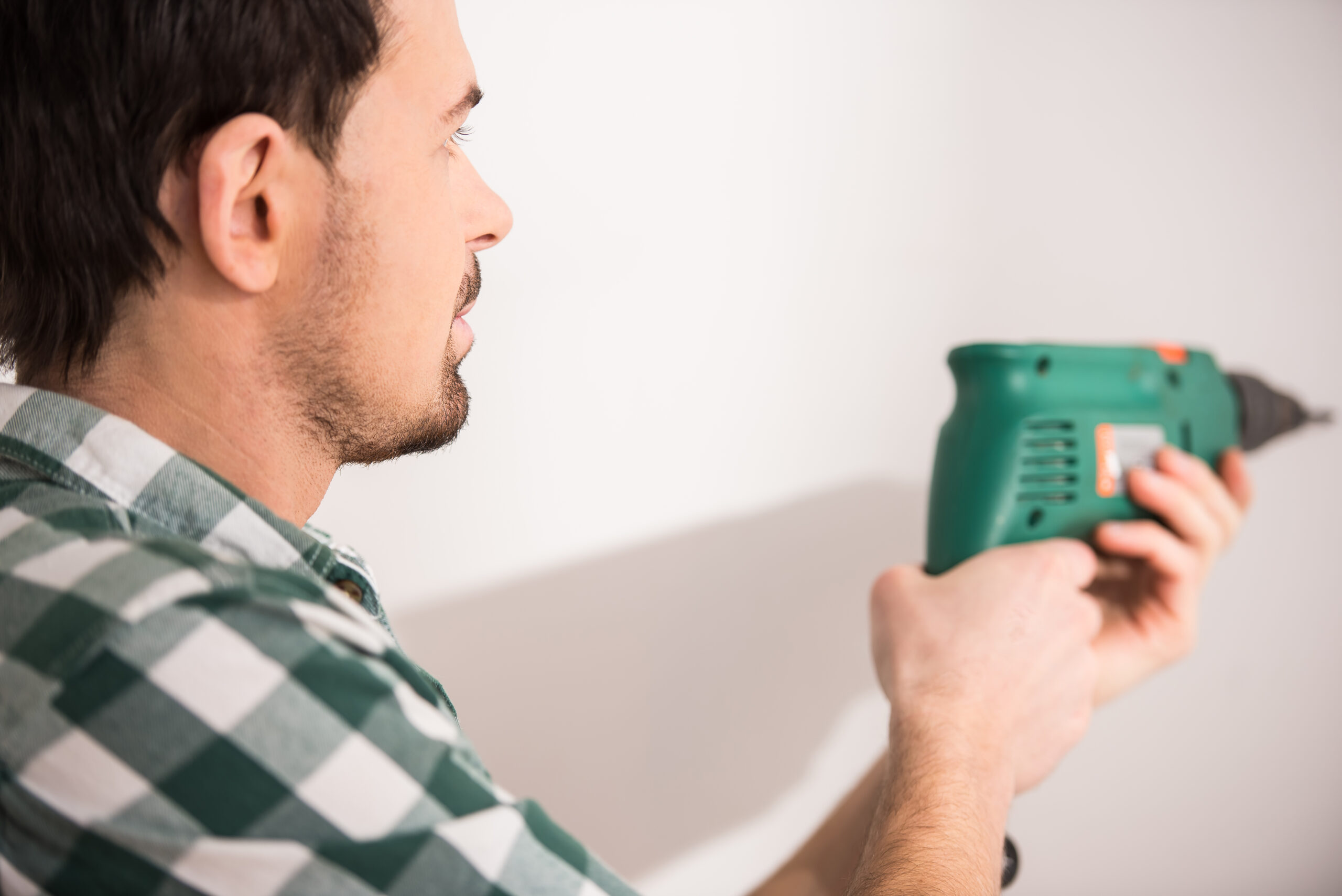 The above steps should help you out if your equipment breaks down mid-DIY project. Remember to never try to do electrical work on your own if you don't have the expertise.
BEST SELLERS