Christmas Cheese Board Ideas; here are some delicious Christmas charcuterie board ideas you can try this holiday season!
Hi beauties! Coming at you with a round up post of all the amazing Christmas cheese board ideas I found!
Christmas is coming, and that means it's time to start thinking about what you're going to be serving up on your Christmas cheese board. If you're looking for some great ideas, I've got you covered!
I'm sure you're planning a Christmas Party with your family and friends. And if you don't have a party planned, then you'll be munching on some Cheese Board Ideas at home with your loved ones.
I've pulled together some of my favorite holiday-themed cheese board ideas that are sure to please even the pickiest eaters at your table. Here are some delicious Christmas charcuterie board ideas you can try this holiday season!
Christmas Cheese Board Ideas:
Classic Christmas Tree Cheese Board
Perfect Layers Christmas Tree Board
Berries and Cheese Christmas Board
Candy Cane Cheese Board
Christmas Wreath Board
Simple Christmas Tree Cheese Board
Christmas Star Cheese Board
Nuts and Olives Cheese Board
Kid Friendly Christmas Cheese Board
Tree Brie Board
Simple Holiday Wreath Board
Cheese and Crackers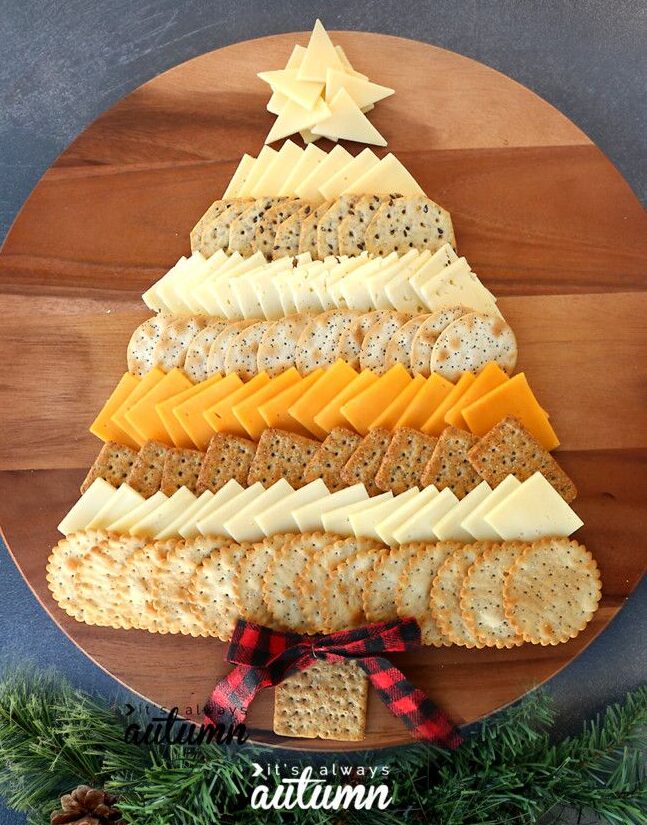 Pomegranate Cheese Star Board
Christmas Tree Brie
Olives and Cheese Wreath
Sweet and Savoury Cheese Board
Candy Cane Charcuterie Board
Holiday Cheese Board
Gingerbread Man Brie Board
Cute Christmas Tree Cheese Board
Charcuterie Holiday Wreath
Christmas Rainbow Cheese Board
Brie Merry Cheese Board
Festive Cheese Board
Brie Star Cheese Board with Dip
Reindeer, Fruit and Cheese Charcuterie Board
Fruit and Cheese Christmas Cheese Board
Extra Large Christmas Cheese Board
Christmas Charcuterie Tree
Frosty Brie Board
There you have it folks! 30 Christmas cheese board ideas for the holiday season!
If you're looking for a fun way to add some spice to your Christmas celebrations, look no further than our delicious Christmas cheese board ideas! Whether you're hosting a party or just want to impress your friends and family with an unexpected gift, I hope you found some inspiration on this blog post!
More Christmas Recipe Posts:
If you are looking for more fun round up posts like this one, let me know down in the comment section below what you want to see next!
Make sure you follow along on my blog for more Christmas posts to come! Follow my Pinterest account to see when I post new recipes or home inspired content at Nikki's Plate.
Until next next time,