4 Ingredient Vegan Chocolate Crunch Bars; four ingredients for this easy paleo, vegan, dairy free, gluten free dessert snack bars. Loaded with chocolatey goodness and rice puffs.
Disclaimer: this post may contain affiliate links, and every purchase made through these links will give me a small commission (at absolutely no extra cost for you!) AS AN AMAZON ASSOCIATE AND REWARDSTYLE MEMBER, I EARN FROM QUALIFYING PURCHASES. See Privacy Policy for additional info.
Hi Beauties!
These crunch bars... melt in my mouth... all day every day.
These recipes are my favourite. Any recipe under 5 ingredients just speaks to my soul. I'm not saying I'm lazy when it comes to baking, I just like quick and easy go-to recipes when I'm in a pinch for time, or just don't feel like making anything!
I mean, don't get me wrong, some days I like creating recipe masterpieces that use several ingredients in my kitchen... but on a day to day basis.. ain't nobody got time for that.
These 4 ingredient vegan chocolate crunch bars are:
Vegan, gluten free, and dairy free
Loaded with chocolate
Crunchy yet smooth
Healthy and easy to make
These chocolate crunch bars are vegan and gluten-free, which makes my stomach happy. Oh and did I mention they are actually delicious? In a way they remind me of my childhood. I am almost positive my grandma made bars just like these at Christmas time. Who doesn't love a good chocolate bar at Christmas... or just every day!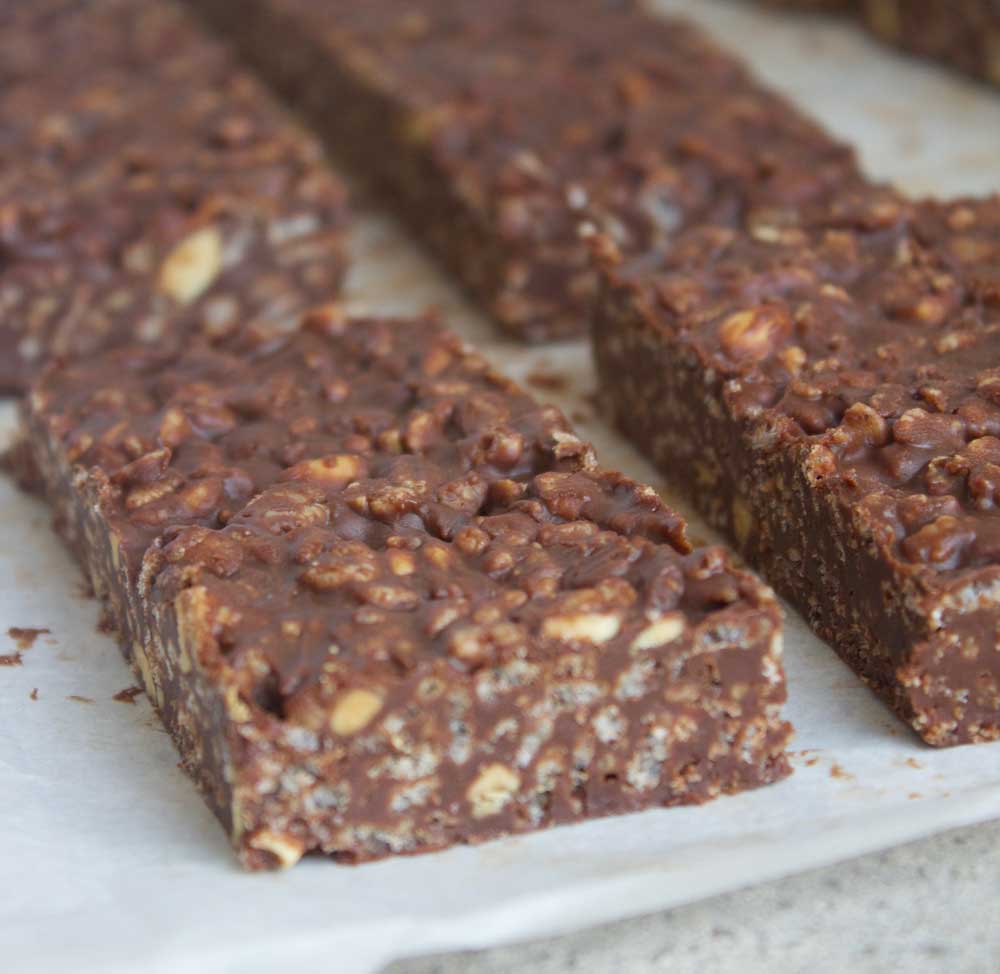 Chocolate craving crunched with these bars! I honestly think these bars are better than any store-bought chocolate bar. I also find it just more enjoyable knowing that they are healthy and are not going to leave you feeling guilty after. A happy stomach is the best is it not!? Now you can still feel good and enjoy a sweet dessert treat.
These quick and easy snack bars (or dessert) are naturally gluten-free, vegan, and dairy-free.
Vegan Chocolate Crunch Bar Ingredients:
You can also leave these in the freezer too. I always make a big batch and have some in the freezer for when you are needing the sweet treat fix. I find it easier if you put it in a Tupperware so they don't get squashed by all the other things you have in your freezer.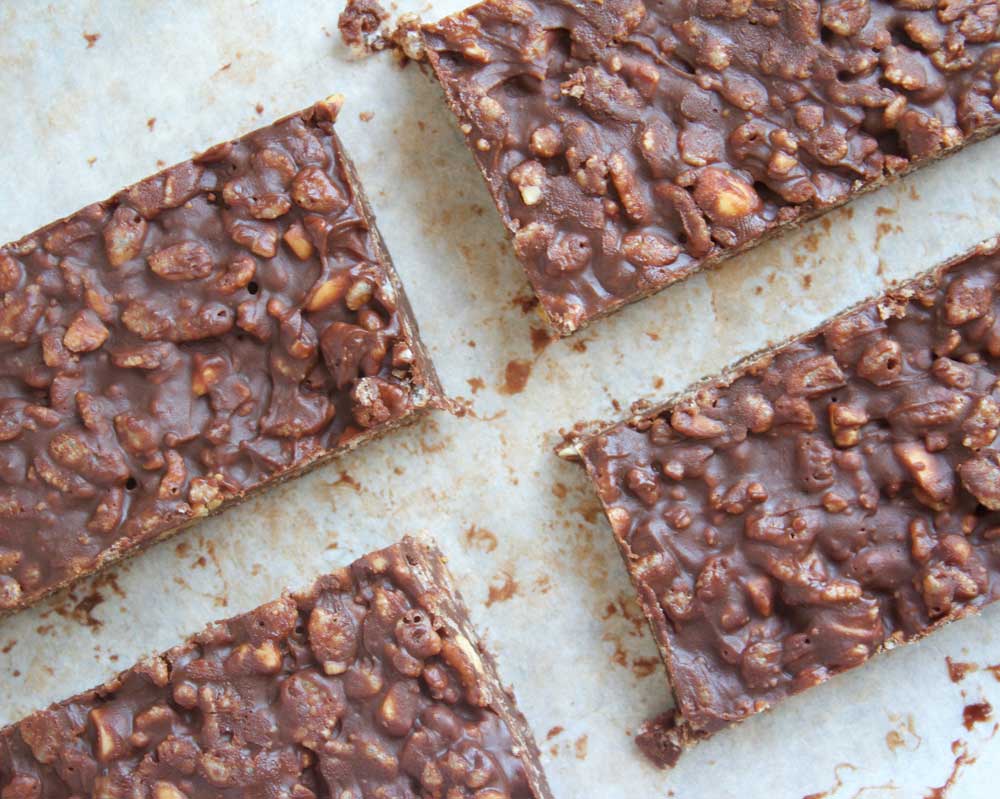 Maple syrup, agave, honey and dates are my go-to items in my pantry to add sweetness to any of my homemade bars. I haven't used regular white sugar in any baking or in my coffee in YEARS. I forget what that white powder tastes like and I am hoping to keep it that way forever. Surprisingly, I didn't use any of these in this recipe because they honestly didn't need it.
If you want to step up the sweetness of these bars, feel free to add a little maple syrup or honey to them. They will still turn out the same just with a step up on the sugary taste.
Also, if you love this recipe, make sure you check out my Salted Almond Dark Chocolate Bark and my No Bake Chocolate Peanut Butter Balls recipes. If you are a lover of chocolate (like me) you will die for these two recipes as well!
Do not fret friends, your waiting is over, here is the recipe.
Enjoy these easy chocolate crunch bars! I promise you will love this recipe!
Until next time,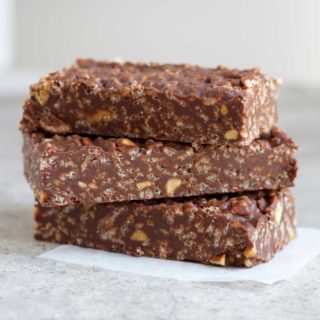 4 Ingredient Vegan Chocolate Crunch Bars
These 4-ingredient chocolate crunch bars are the perfect treat when you need a chocolate fix! Naturally dairy-free, gluten-free, and vegan, you can enjoy a sweet chocolate treat without the guilt!
Instructions
Line an 8x8 inch pan with parchment paper. Set aside

Melt the almond butter, chocolate chips, maple syrup (if using) and coconut oil in a small sauce pan until well combined.

Put rice cereal into a large bowl and pour chocolatey mixture over top of rice. Fold in rice crisp cereal until well combined.

Transfer mixture to the pan and refrigerate for one hour or until hard.

Cut into squares or bars and enjoy.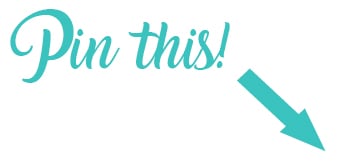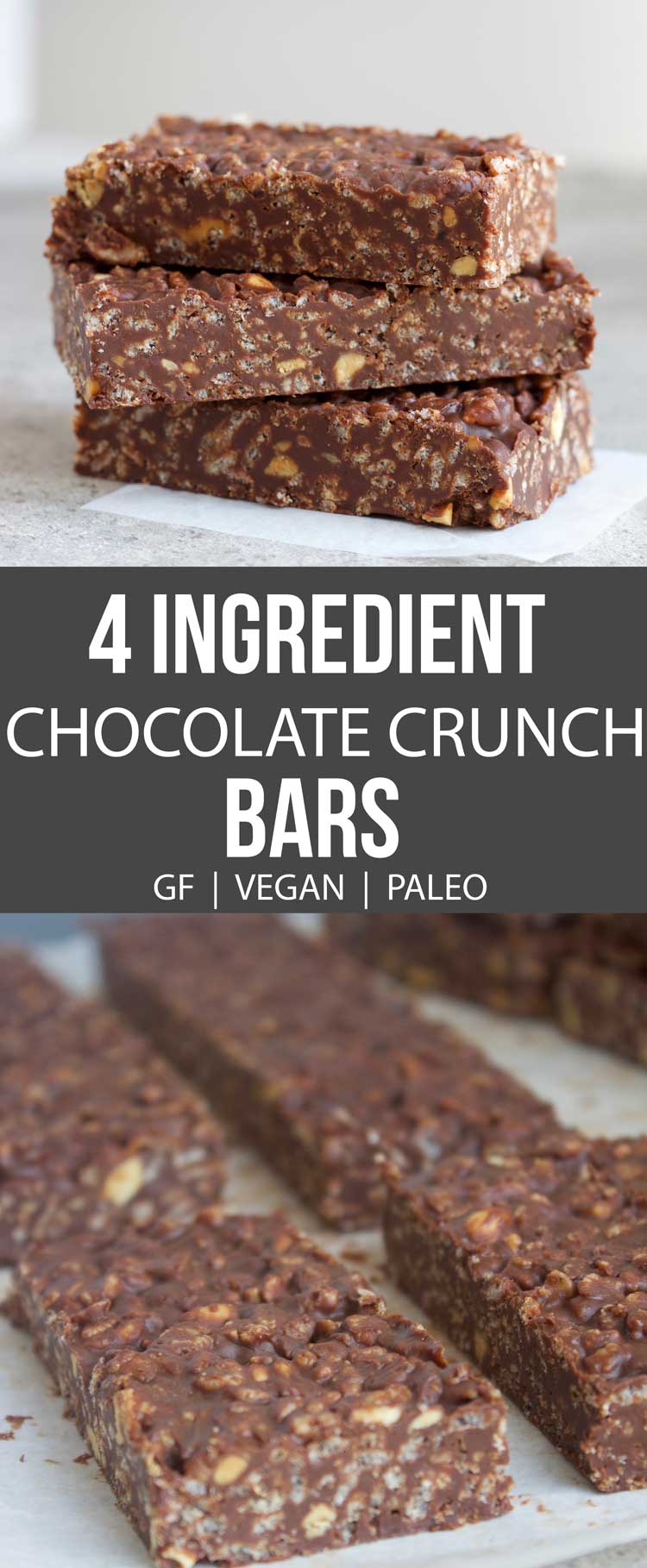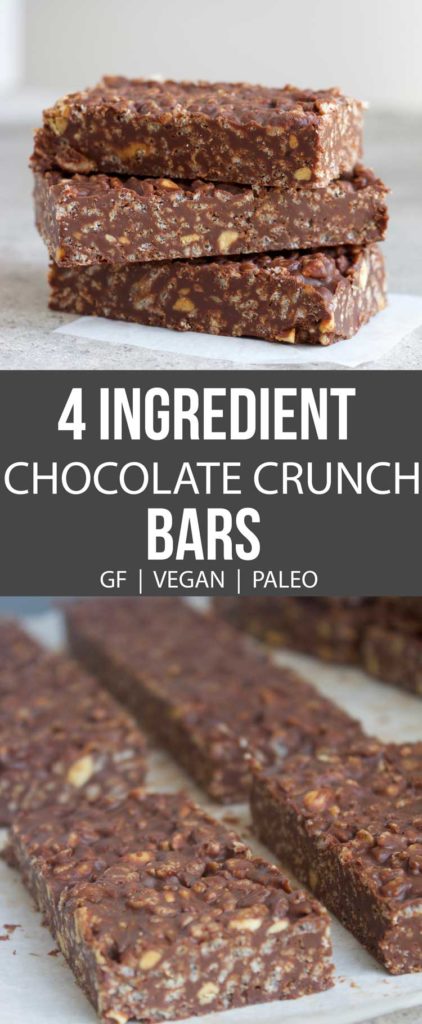 4 Ingredient Chocolate Vegan Crunch Bars; four ingredients for this easy paleo, vegan, dairy free, gluten free dessert snack bars. Loaded with chocolatey goodness and rice puffs.
BEST SELLERS