Here are 7 easy self care tips for the new year that you are forgetting to do! Dive into this year with these great wellness practices, that will help skyrocket your success and overall happiness.
Disclaimer: this post may contain affiliate links, and every purchase made through these links will give me a small commission (at absolutely no extra cost for you!) AS AN AMAZON ASSOCIATE AND REWARDSTYLE MEMBER, I EARN FROM QUALIFYING PURCHASES. See Privacy Policy for additional info.
I'm sure you've heard how important self-care is, and if you need some motivation, now is a great time to start implementing this. It doesn't have to be the new year to make life-changing resolutions in your daily life, but it sure does give us a little push.
Putting your well being first is incredibly important for you to be healthy and happy, not only with yourself, but in your relationships as well. It may feel like there aren't enough hours in the day to take time for yourself, or maybe you feel like you're walking through life like a zombie.
Whatever's happening in your life, it's important to put some restorative focus on yourself. Here are a few tips on how to practice self-care this year!
Here are 7 self-care tips for the new year!
Set time aside for your passions
If you're going to do anything this year, make sure it involves pursuing your passions. Life can get in the way and our passions can get swept under the rug, but you don't have to let this happen.
Work on your day-to-day goals to help reach your overall passion. Want to make a career shift? Or maybe you love to play music but have never played live?
Take each day at a time and do a little something that helps you work on your passion. If you don't have a passion yet, that's totally okay. Take this time to be mindful and figure out what it is about life that makes you feel happiest.
Take care of your skin
We all know we're supposed to take care of our skin, but do we know why it's so important for us to do this? Our skin is our largest organ and it can have a lot of problems, especially as the seasons change. Make it a point to wear sunscreen everyday and stop tanning.
Find a skincare regimen that works for you. It doesn't have to be anything crazy with a 10-step process, but finding a routine will help you look and feel better.
Create a morning routine
Let's get real, no one likes losing sleep or waking up feeling tired. But creating a morning routine to practice every day can actually relieve stress and give you more time back!
Start by waking up earlier than you normally would. Wash your face, do yoga, have a cup of coffee, journal, or whatever you want to implement in your morning routine. You'll start your day on a better note and you're less likely to be stressed running late out the door.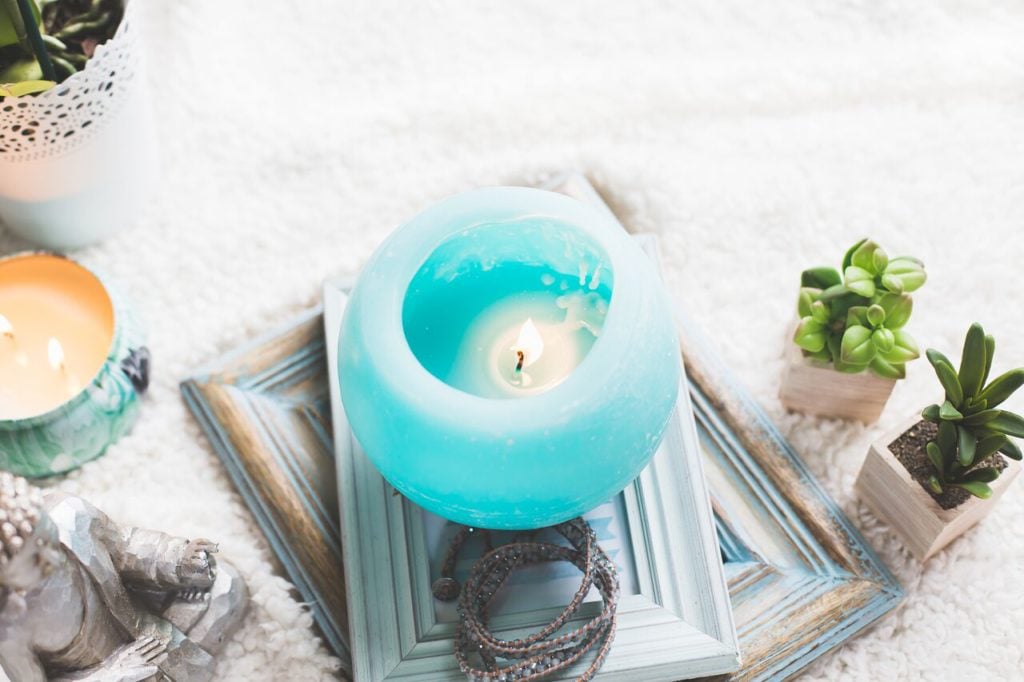 Find a healthy stress reliever
Stress is inevitable no matter how zen we try to be. It's essential to find a healthy way to relieve your stress during the times you feel overwhelmed. Everyone's different and what may work for your friend may not work for you.
Do some exploring and try different things during times of stress to see if they help you feel more at peace. If you currently have a bad stress relieving habit, try replacing it with this new, healthy technique.
Do things solo
We're dating ourselves this year. Yes you heard that right. Eat lunch by yourself, read on a park bench by yourself, travel by yourself, do things by yourself. It's important to be comfortable being by ourselves and liking the person we are. We can do this by getting to know ourselves by doing things independently.
Another great reason to do things solo is that you may never get to do them if you're waiting around for another person to want to do them too. If you spend your life waiting for someone else to do things with you, you'll miss out on a lot.
Set a screen time limit
If you have an iPhone, you may have realized that there is a new setting where you can set your screen time. You can schedule certain hours for "down-time" or limit the amount of times you allow yourself to be able to access your apps.
Living in a digital age is great but it also has its downfalls. Compulsively checking your Instagram account isn't going to make you feel at peace, nor is it going to allow you to take care of yourself.
If you don't have access to this setting, limit the amount of time you allow yourself to check your phone. Maybe only 15 minutes every other hour or turn off your notifications after 10pm.
Take your vitamins
It can be hard to get all of the nutrients our body requires on a daily basis. This is why taking vitamins and supplements that your body needs is a great idea.
Taking a daily multivitamin helps make up for what you lack and it also can help lessen the chances that you'll get sick. There are even multivitamins with biotin that are great for women. Probiotics are also great for gut health and your immune system!

IF YOU LIKED THIS POST, YOU WILL LOVE THESE POSTS TOO: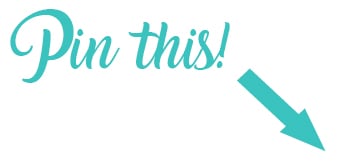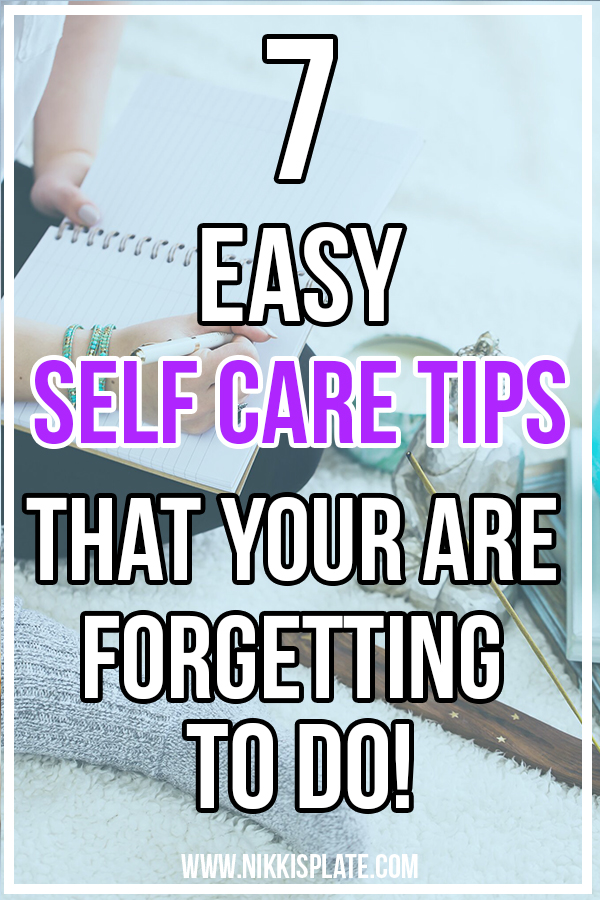 7 easy self care tips for 2019 that you are forgetting to do! Dive into this year with these great wellness practices, that will help skyrocket your success and overall happiness.
BEST SELLERS