Life is hard. I am going to just come out and say it. Everyone is fighting a hard battle, one way or the other, but there are ways to live a better life. I am not saying your life isn't great already, I am sure there are people out there that are happy with their life and where they are.. but I also think everyone can make a little change to positively transform their lives.
Disclaimer: this post may contain affiliate links, and every purchase made through these links will give me a small commission (at absolutely no extra cost for you!) See Privacy Policy for additional info.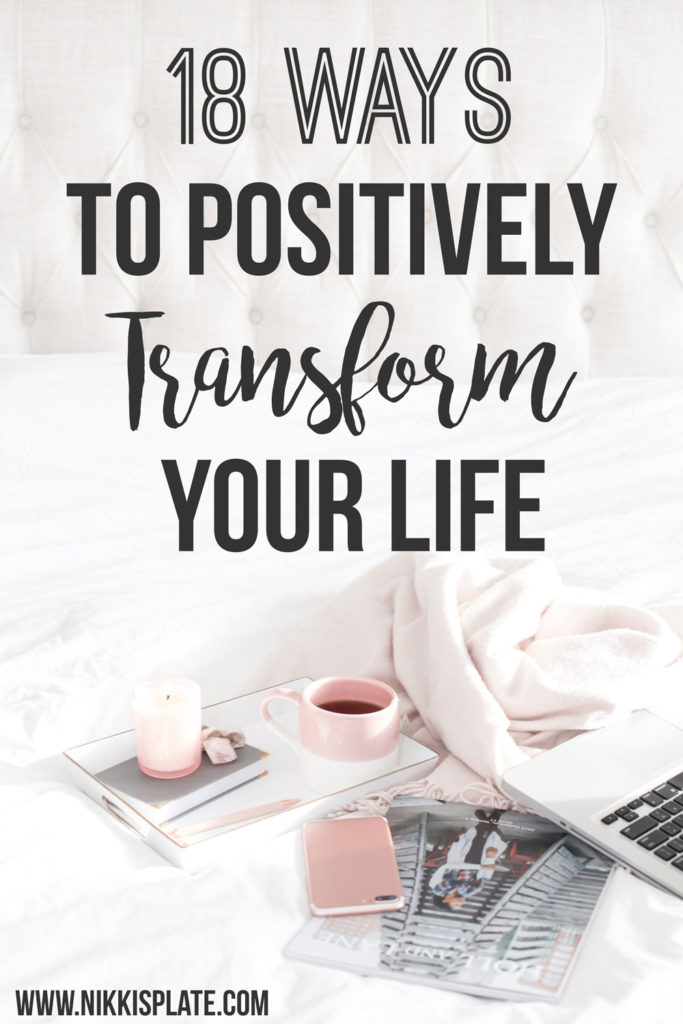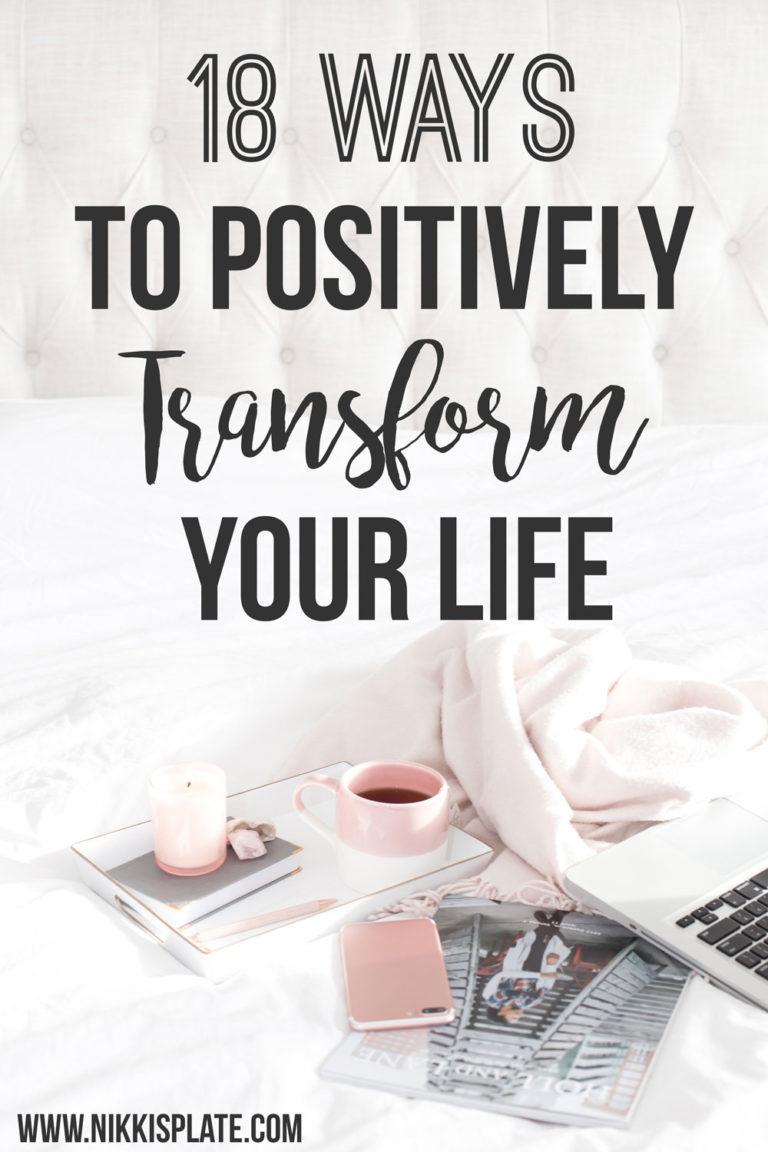 Positivity. What is it and why is it so important? Positivity is "the practice of being or tendency to be positive or optimistic in attitude".
It is one of the most powerful elements to transform your life and empower you to grow your lifestyle, career and health.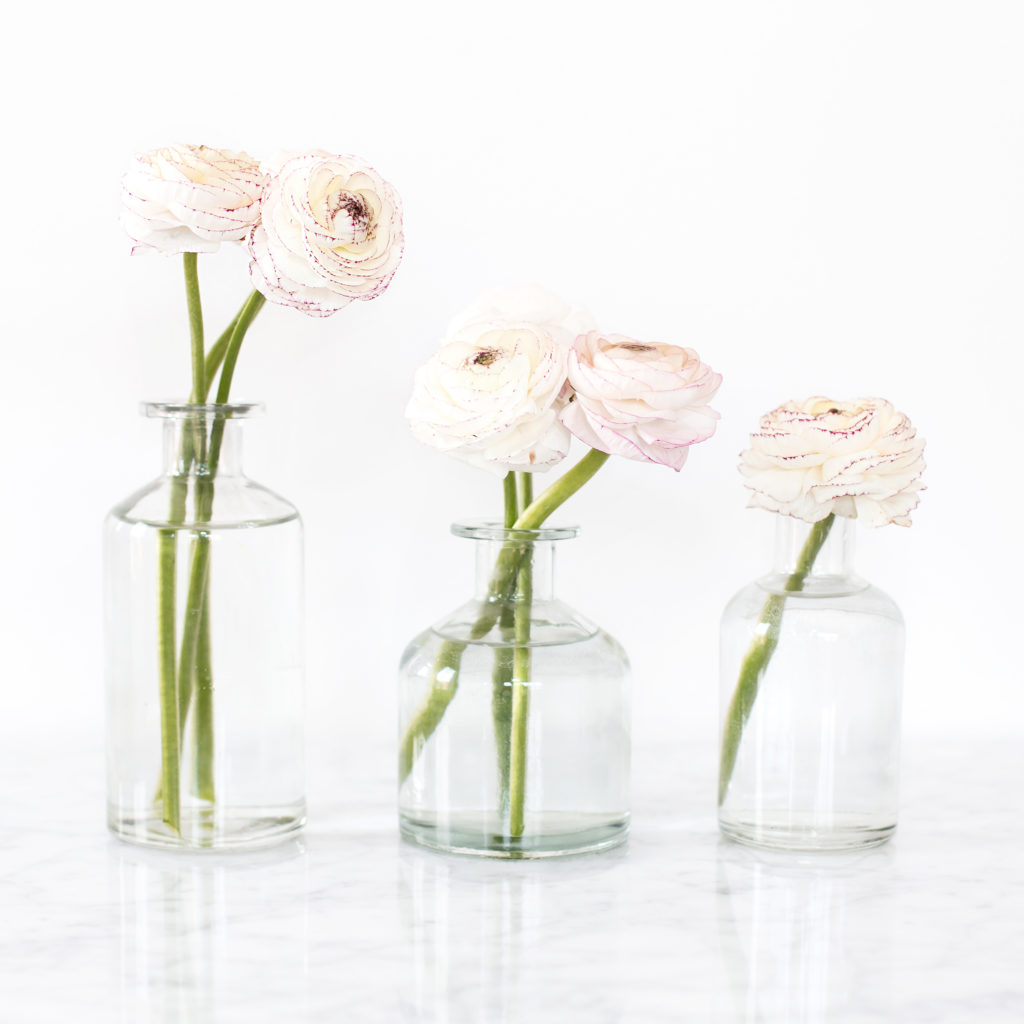 Being positive is something I have learned to focus on over time. As my mom would always say "glass half full". I always think of this quote when something that seems awful (at the time) happens to me.
For example.. Last weekend my grandma's car was hit in the parking lot. Her bumper was damaged. It was awful at the time but in the big picture, we were lucky no one was in the car and no one was hurt. Glass half full. Thinking positively is so important for your mental, emotional and there for physical health.
So what are some ways you can change your life to focus more on a positive life? Here is my list of 40 ways to transform your life for the better!
Related: 7 Ways to Better Your Life in Just One Week!

Lifestyle
Pursue your passions

Defining what your passions are and acting on them will positively impact your emotional and mental healthy. Passions and hobbies are so important and bring light into our lives.
Want to start a blog? DO IT. Want to get into knitting? DO IT. Want to grow your dream garden? DO IT.
Passions bring happiness and relax the mind.

Wake up earlier

What an awful tip right? Sorry! Someone had to say it. Waking up early allows you to get more things done in one day. I always set my alarms, even on weekends, because I love the feeling of getting things done. The average person needs 6-8 hours of sleep a night. Why sleep more when you don't really need it. Get up, get going, and get er done!

Letting go.

Stop holding a grudge over something you can not change. Letting go of the negativity in your life will allow more room for positive things. Things that actually matter. Holding a grudge is not healthy. Let go and more forward, to a better you and better life.

Stop selling yourself short

You are amazing. You have so much to offer this world. Stop giving into people who do not value you or what you have to offer. You are more then you think you are worth. Time to start showing others how valuable your skills are and what you can bring to the table.

Work smarter not harder

This is something one of my mentors at the hospital taught me when I was just a nursing student. Why work hard when you can just work smarter. This doesn't mean take short cuts, but make decisions that will make it easier for you to get the job accomplished. Make only one trip to the grocery store during the week rather then every day. Plan it out so you don't have to work so hard. Clean the dog off before mopping the floors.

Just start that project already!

Stop with the procrastination. No one gets anywhere in life when you are procrastinating. Start the project or the job so you can finish it and check it off your life. You got this.
Related: 7 Easy Habits to Eliminate Negativity From Your Life

Physical Health
Eat veggies with every meal

This should be an easy one to transform your life. Veggies are so incredibly important for your body, mentally and physically. Don't like vegetables? I didn't either, but I promise you that if you force yourself to eat them on a regular basis, you will start to enjoy them and your body will start craving them.
When I first started incorporating veggies into all my meals, I would eat them off my plate first. Usually you are so hungry you won't care that you are eating veggies, and I use the other delicious things on my plate act as a reward for finishing the veggies. Can't wait to devour that creamy pasta? Eat your broccoli off the plate first and the pasta will be an amazing reward!

Drinking atlas 2 litres of water a day

This was another hard thing for me. I never drank water… I was a coffee all the way girl! What I do now that works so well for me is that I have a 1L jug that I use everyday. I labeled the bottle with times so I know how much water I need to drink and can monitor if I am falling behind for the day. I also love this technique because it helps me stay on track and you feel accomplished at the end of the day when you have drank your 2L of H2O!

Walk everyday

Walking is an easy form of exercise that increases endorphins and therefore your mood. Fresh air is so good for you, and gets you off the couch. Try going to a walk, long or short, everyday and watch your life transform!
Parking far away from your office or stores encourages you to get those extra steps in.
Wear a fitness tracker to make sure your getting in your recommended daily steps!

Stretch

I know I know, your probably wondering how stretching can transform your life… but it can! Stretching goes along with mediation and yoga.
Get out of bed and stretch out your warm limbs. Get that blood circulating to help you feel limber.
Stretching in the morning releases those unwanted cramps and hard muscles that make you feel less then great throughout the day.

Exercise..and make it fun!

Exercising doesn't have to be a chore. Making it more fun will positively transform your life not only because you will be in a better mood when exercising, but you will exercising!
Join a sports team or workout with friends. Sign up for a fun race or dance the night away.
You will feel fitter and happier! This will positively impact your life drastically.
Related: 6 Decisions for a Happier Tomorrow

Related: How Taking Charge of Your Life Will Make You Happy
Mental and Emotional Health
Glass Half Full

Like I mentioned earlier, this is one of the biggest things that changed my outlook on life from negative to positive. Look at the world as a positive, look at the world as a whole. Don't focus on the minor details that may seem like a big deal at the time. Focus on the light and bring it into your life.

Everything Happens for a Reason

Another amazing quote I live by. Everything happens for a reason. Didn't get that job? It wasn't meant to be and something better is coming your way. Missed your bus? Maybe there was going to be an accident, or maybe you will meet someone on your altered route that will change your life.
Looking at the world this way will help you get over the minor negative details and stay optimistic for things to come.

Goal Setting

Set goals for success. Setting goals not only furthers you in this world but also gives you something to look forward to. Make sure your goals are obtainable so you do not get discouraged.
If your feeling down or not happy with your progress towards your goals, make a change! Spice it up and keep it interesting. This will help keep you focused and help you crush these goals with all your force.

Contemplate

Don't act on impulse. Take the time and think through your actions. Take the time to ensure your decisions are exactly what you want in life. Don't give in to pressure.
Contemplation before action allows you to see the good, whereas action sometimes means reacting to the negatives before thinking things through fully.

Reflecting on the Positive

A lot of time we look at our current situations as something negative.. what we often forget to look at is how far we have come. Can't loose those last 5 pounds to reach your goals? Think about how far you have come and praise yourself for that. Noting you positivity will help you change you mindset from negative to positive and will give you the motivation to act.

No more No

Stop saying no to everything. Get rid of all the excuses and do it! Stop doubting your self and your abilities. You are amazing. You have skills. If someone out there started a successful online business why not you!? If someone ran that half marathon, why not you!? Stop saying no, and start saying yes. No success story started with a "no". Success starts somewhere…
WHY NOT YOU!?

Reward your hard work with breaks

Breaks are required to allow your mind to rest. Breaks are rewards and are allowed.
Don't feel guilty for needing a break from something that has become negative in your life.. whether it be a bad relationship or a career… breaks are good and will benefit you in the long run.
Hope you enjoyed these tips on transforming your life positively!
Love you all!

If you liked this self help post you will LOVE these too: