If you follow me on my social media, you know that Dylan and I drove across the country to Prince Edward Island. On our way there we stopped and camped in Fundy National Park and saw Hopewell Rocks in New Brunswick.
Disclaimer: this post may contain affiliate links, and every purchase made through these links will give me a small commission (at absolutely no extra cost for you!) AS AN AMAZON ASSOCIATE AND REWARDSTYLE MEMBER, I EARN FROM QUALIFYING PURCHASES. See Privacy Policy for additional info.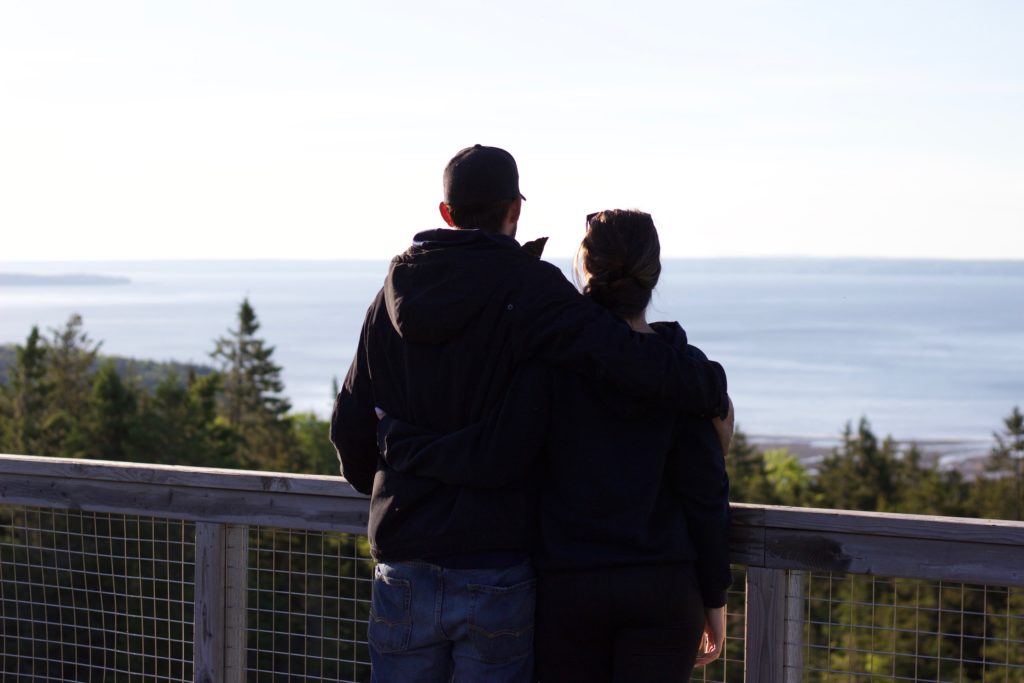 th
anniversary of Confederation, so all the National Parks and Historical Sites have free admission with a discovery pass for the summer of 2017. We had so many perks with this discovery pass! One being our admission to Fundy National Park was free (we still had to pay to camp there but it was only 60 dollars for 2 nights, which was so great!).
It took approximately 14 hours total to drive from Kingston, Ontario to Fundy National Park. We did take a little break and spent the night in de la Republique Provincal Park to give the truck a break… which is where Dylan proposed!!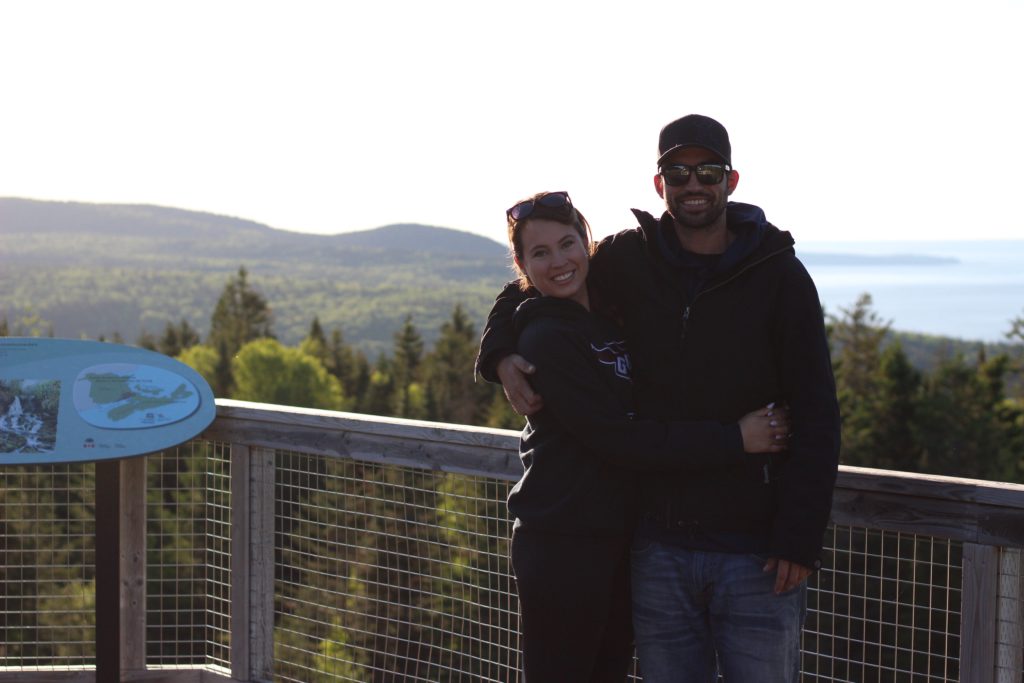 When we arrived to Fundy National Park, we checked in at the check in kiosk. The girl working the front kiosk was amazing. She had maps and pamphlets for us and told us all the things we needed to see. She even had a list of the tide times for Hopewell Rocks. She was very informative, so I highly recommend asking questions when checking in to the park! Make sure you ask for a "Salt and Fir" book. It is a free 2017 guide to the park!
We stayed in Chignecto North Campground (campsite 99). Our site was beautiful. It was large and in a thick wooded area. We were able to back in our 25-foot trailer no problem. There was a perfect hiking trail right behind our campsite as well.
The first night we went on a hike, bbq so delicious dinner and just relaxed around the campfire for the night. By the way, you can buy bundles of wood at the campground entrance when you check in for about $7! You cannot bring in your own wood. The bugs were also bad, so make sure you pack some bug spray!
The next day we woke up to a thunder storm… which was such a bummer! But we made the best of it anyways. We went to the park's store and picked up some souvenirs then we drove into the town of Alma. Alma was a cute little fisherman's town right on the water. We drove around the town then drove up to Cap Enrage which was a beautiful scenic route to a light house, then we looped back around to Alma again and had lunch at Tipsy Tails Bar and Grill. Lunch was delicious here. Would recommend this restaurant for sure.
The next day we got up really early… like 5:30 in the morning early! We headed to Hopewell Rocks. For those who do not know, Hopewell rocks is the WORLDS highest tides (42 feet). The ocean sculpts these rocks into beautiful pieces of art. When you go at low tide times, you can walk the ocean floor!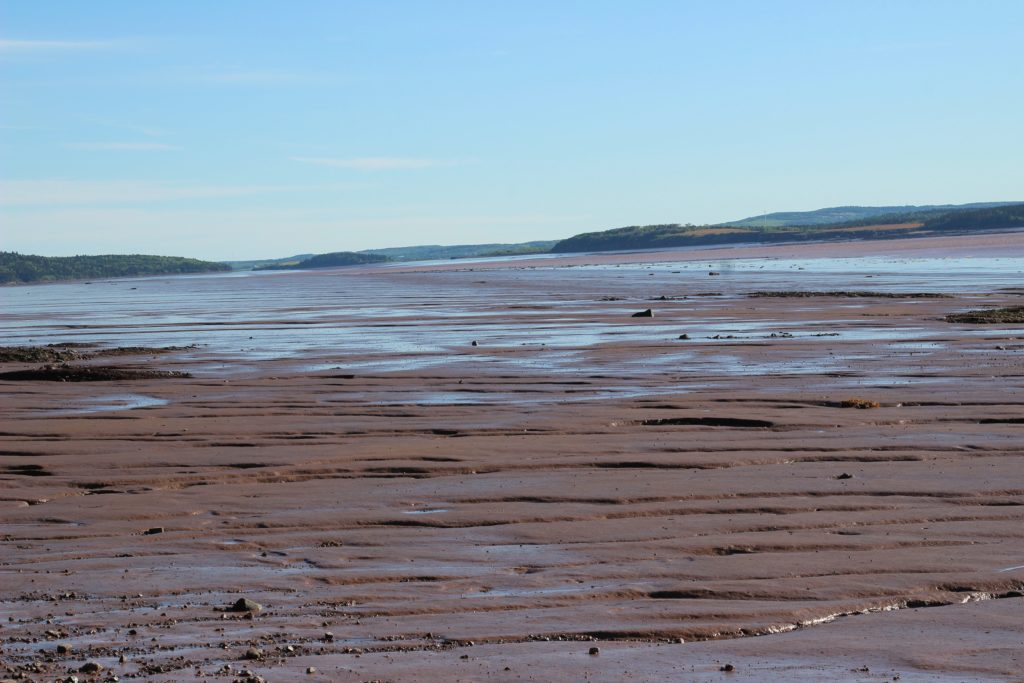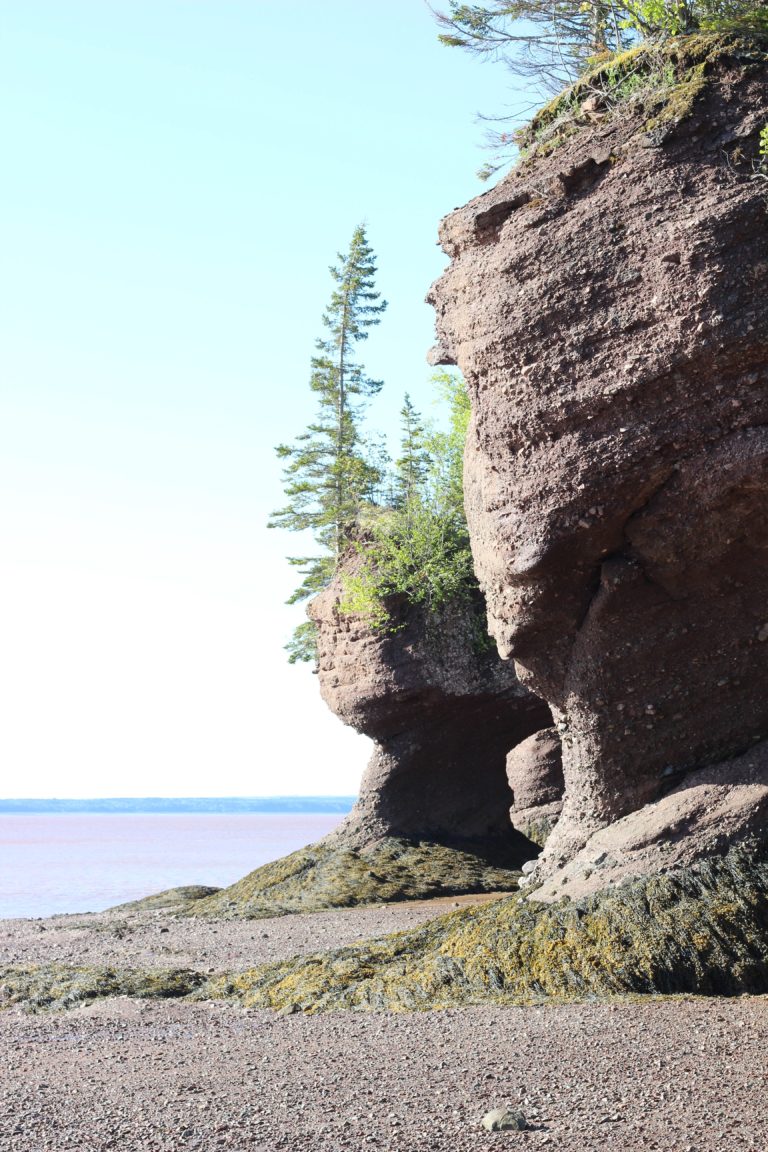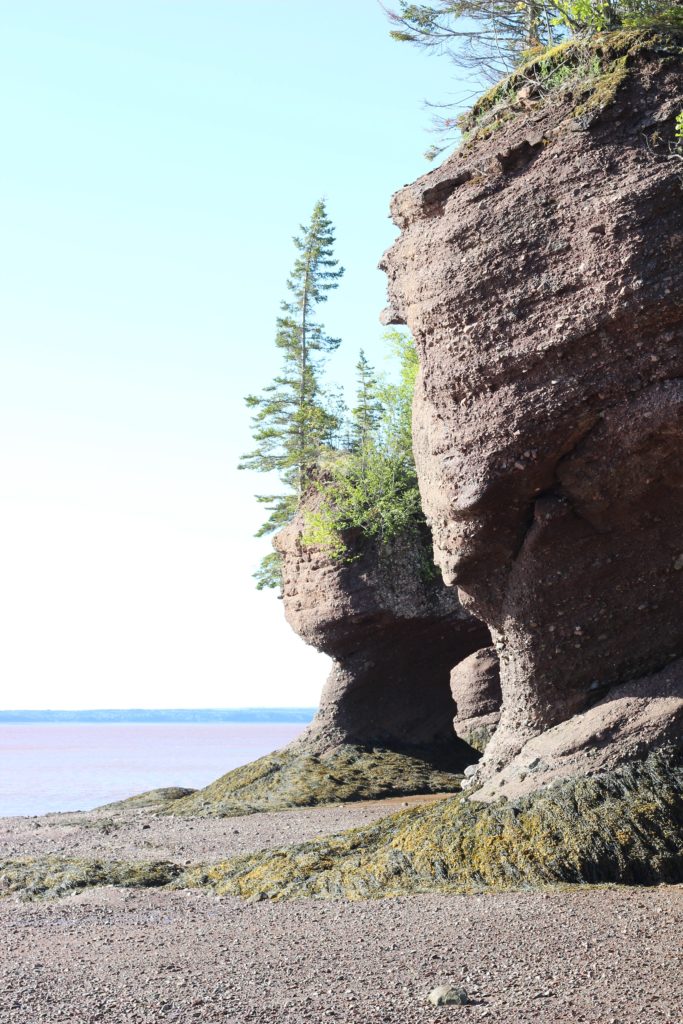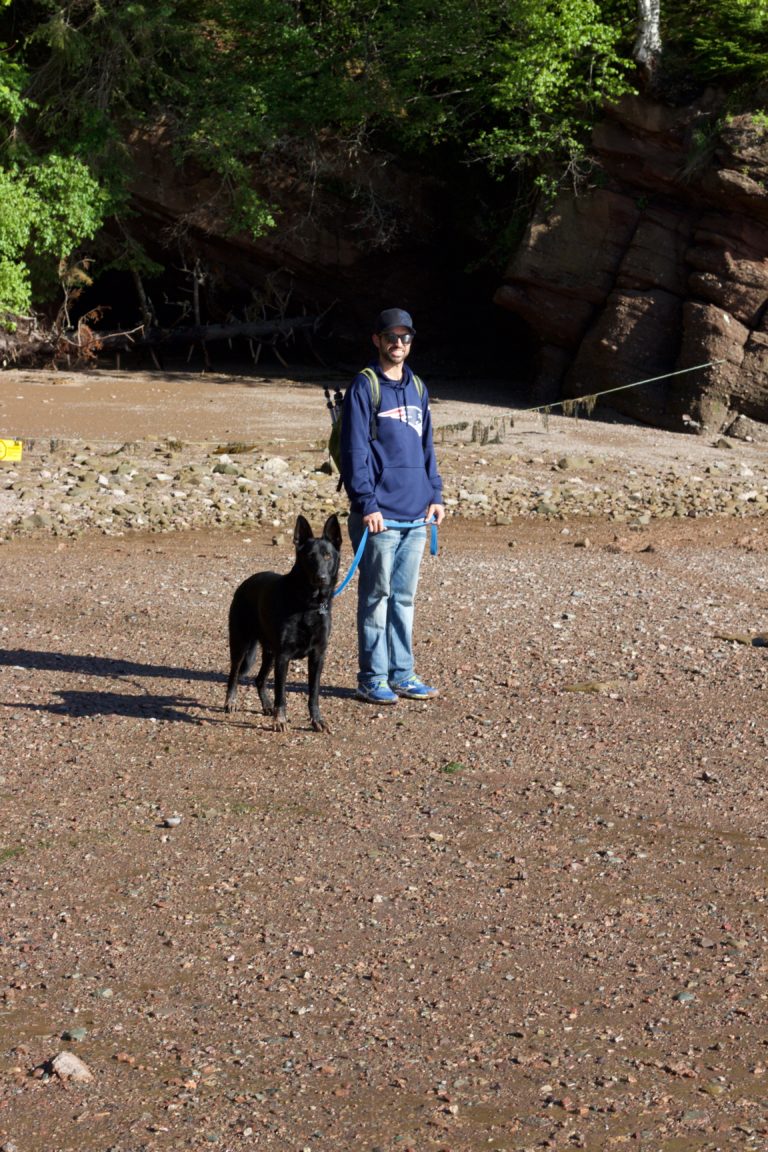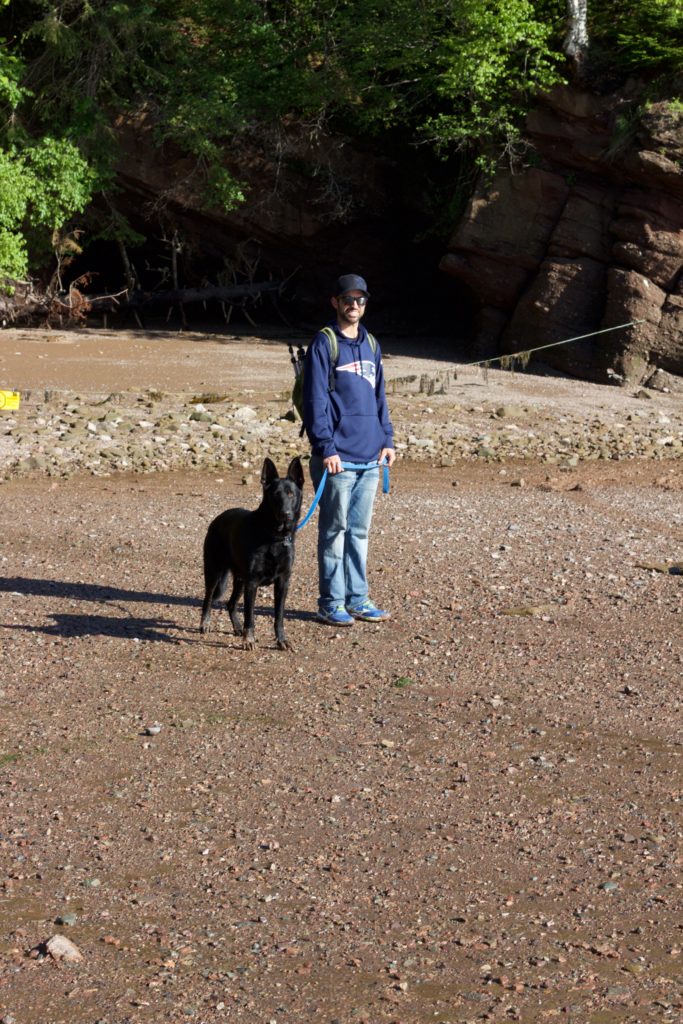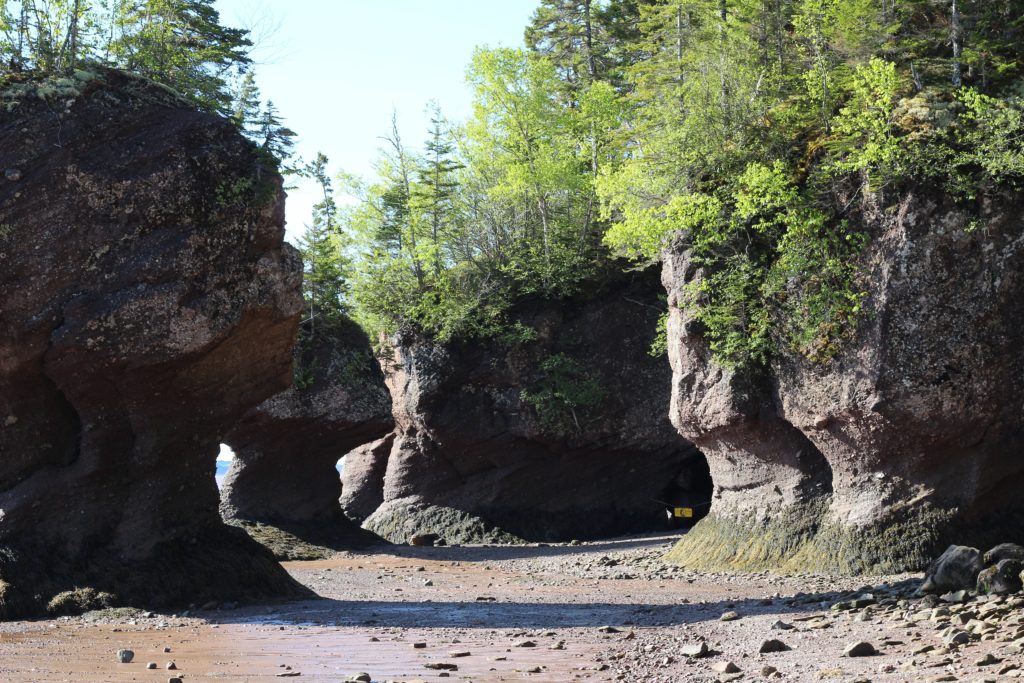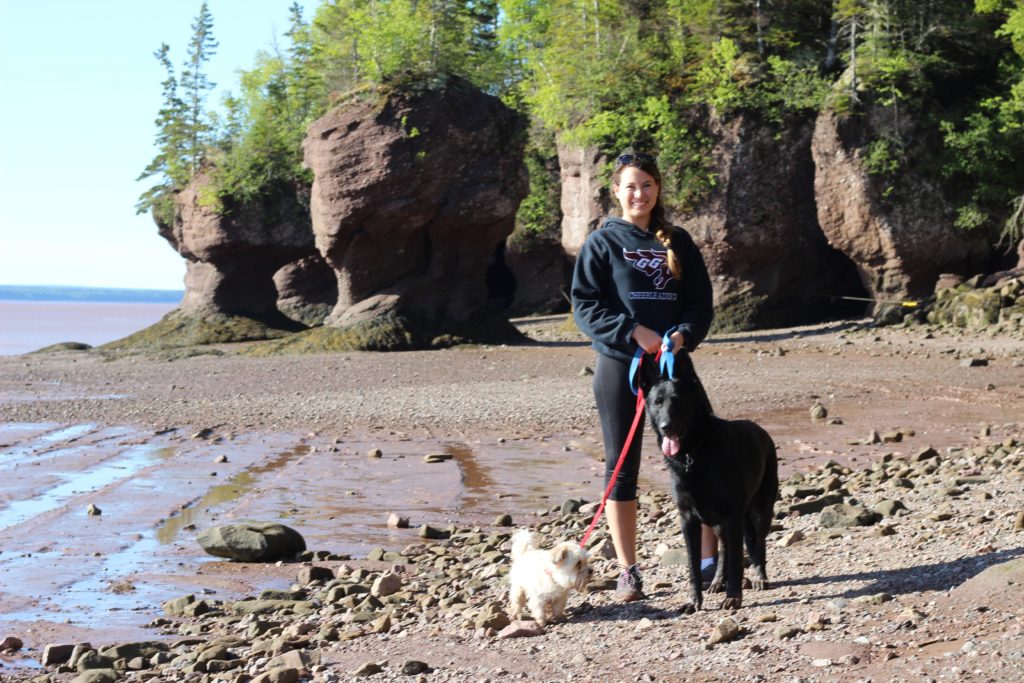 According the tide times, Hopewell Rocks LOW TIDE time was at 7:55am that specific day.
We arrived at Hopewell rocks at 7:50 in the morning.. it took about an hour to drive from our campsite to Hopewell Rocks.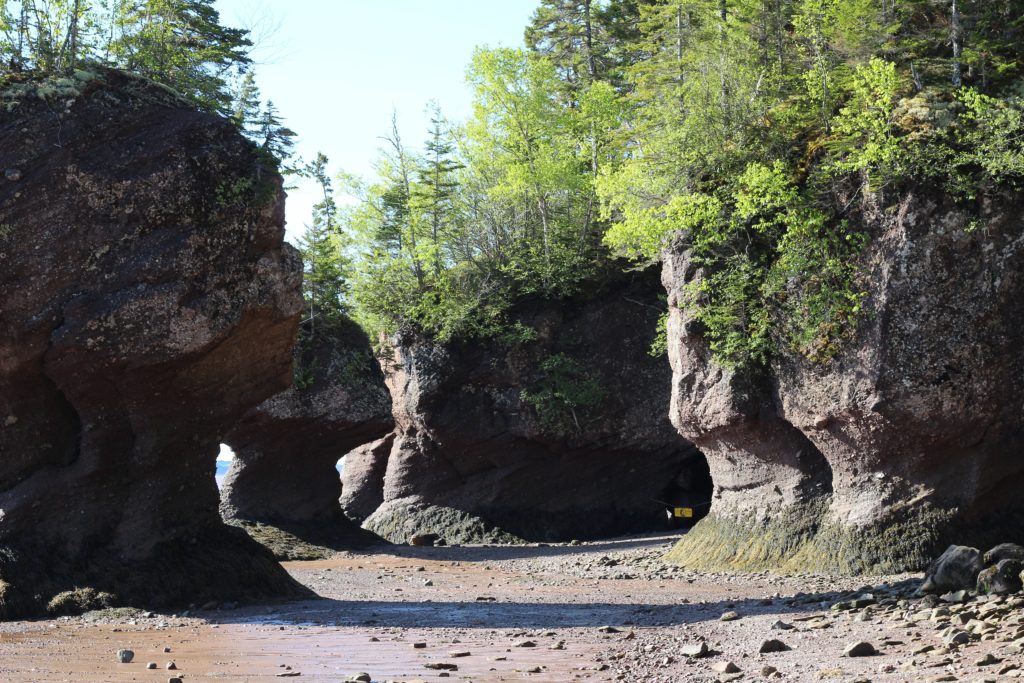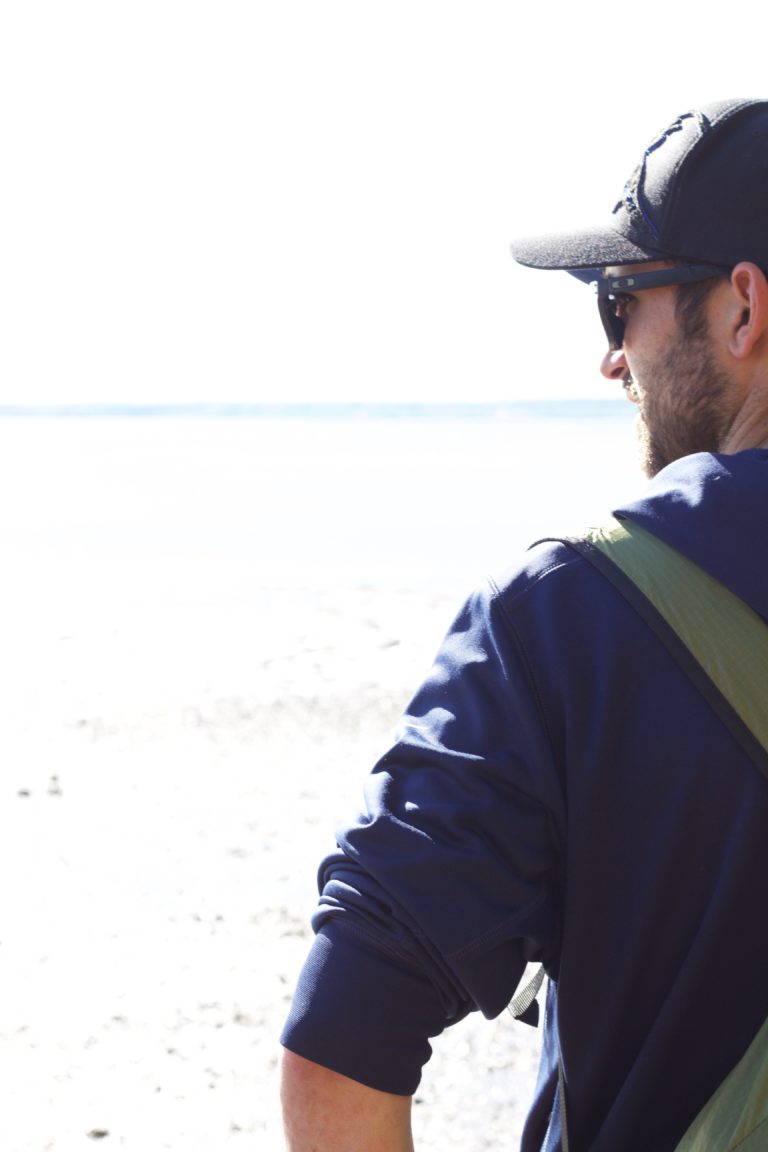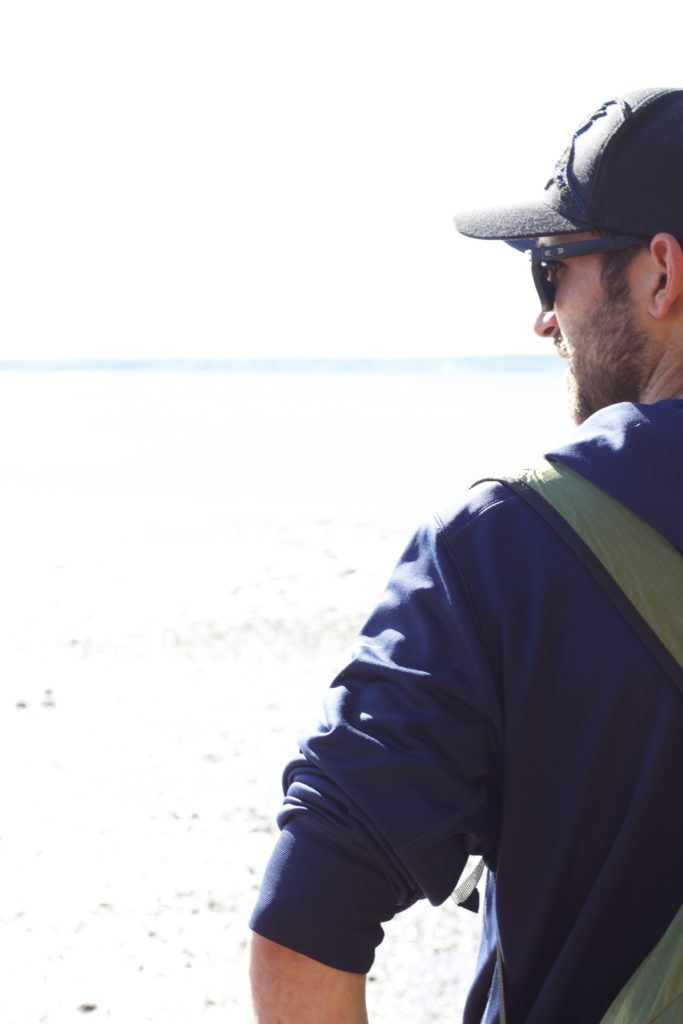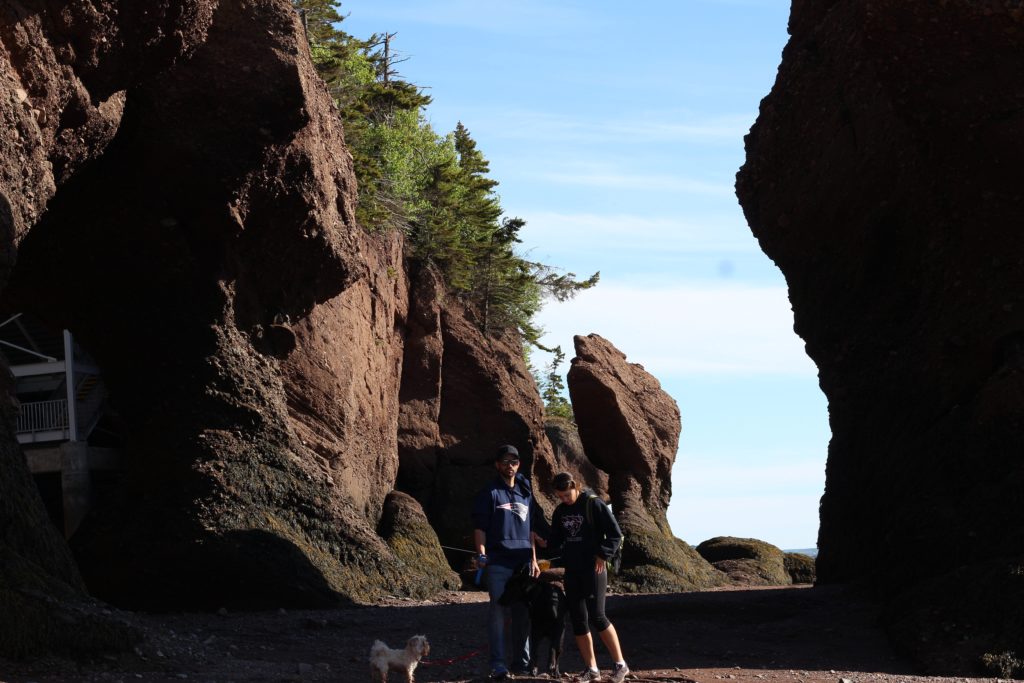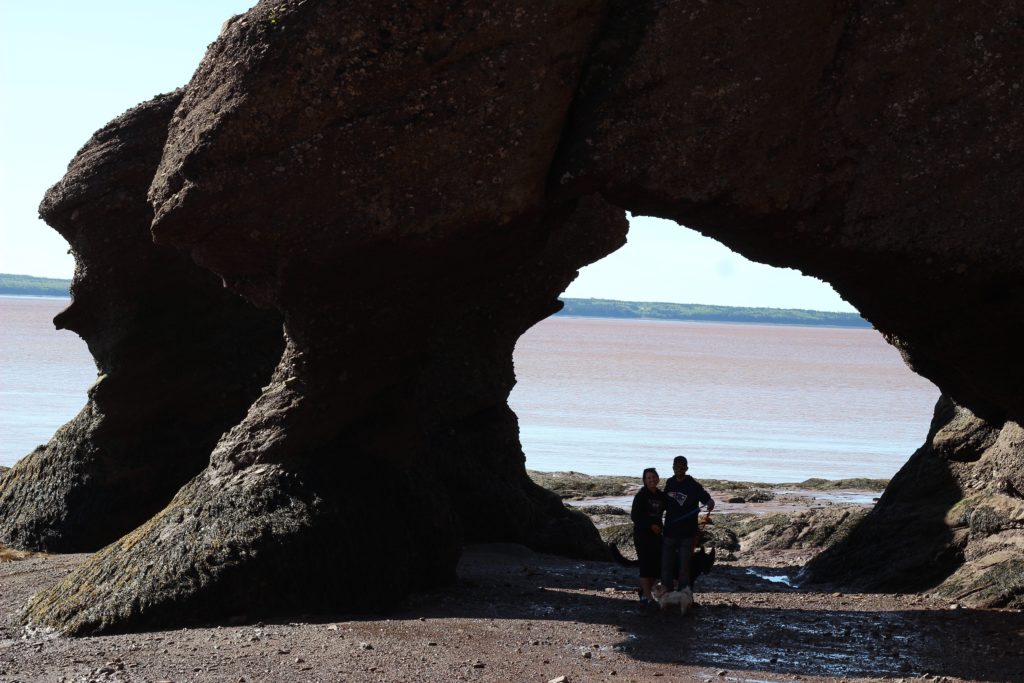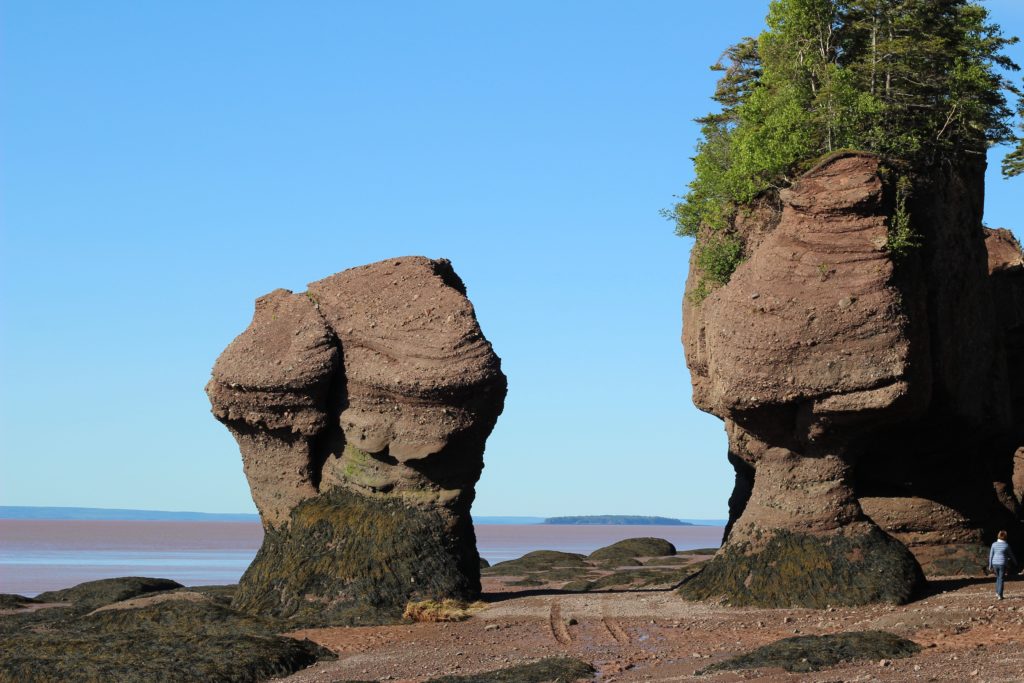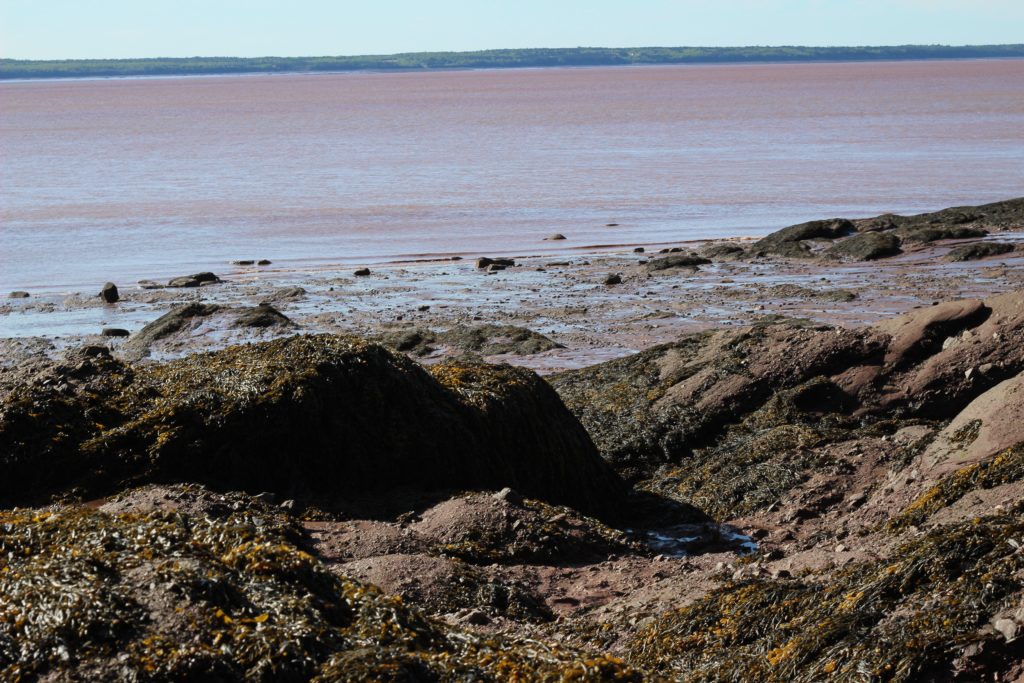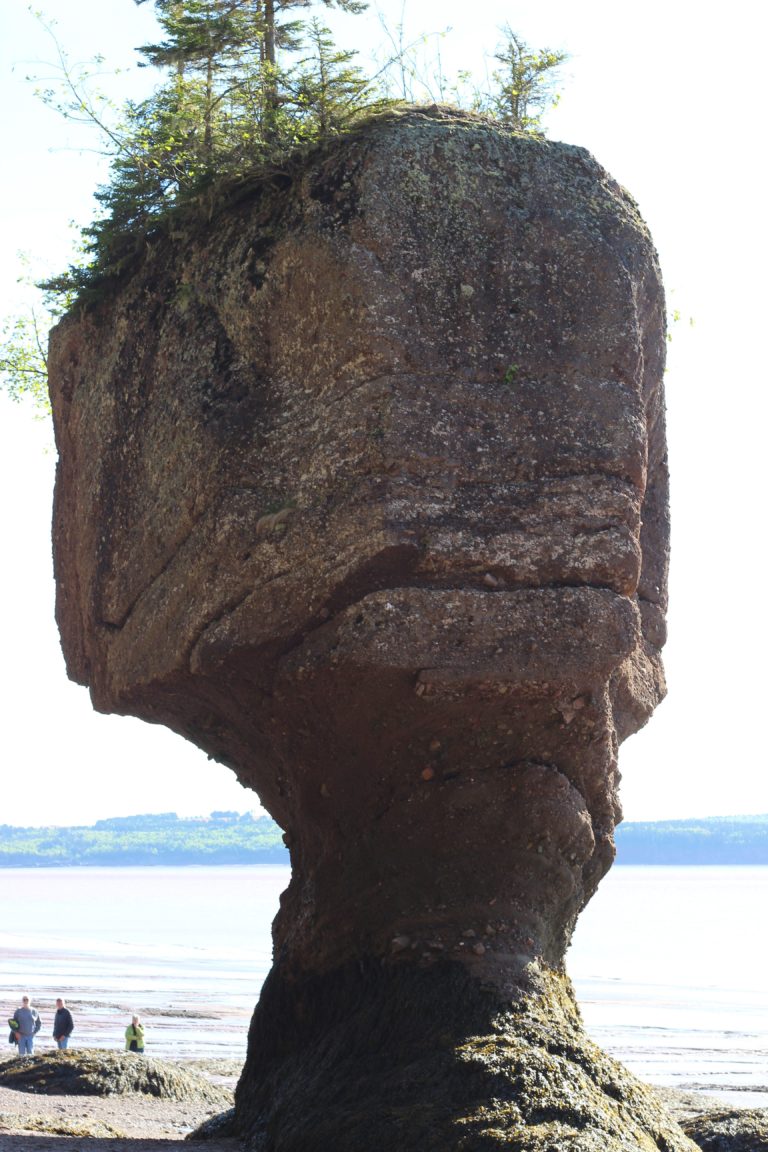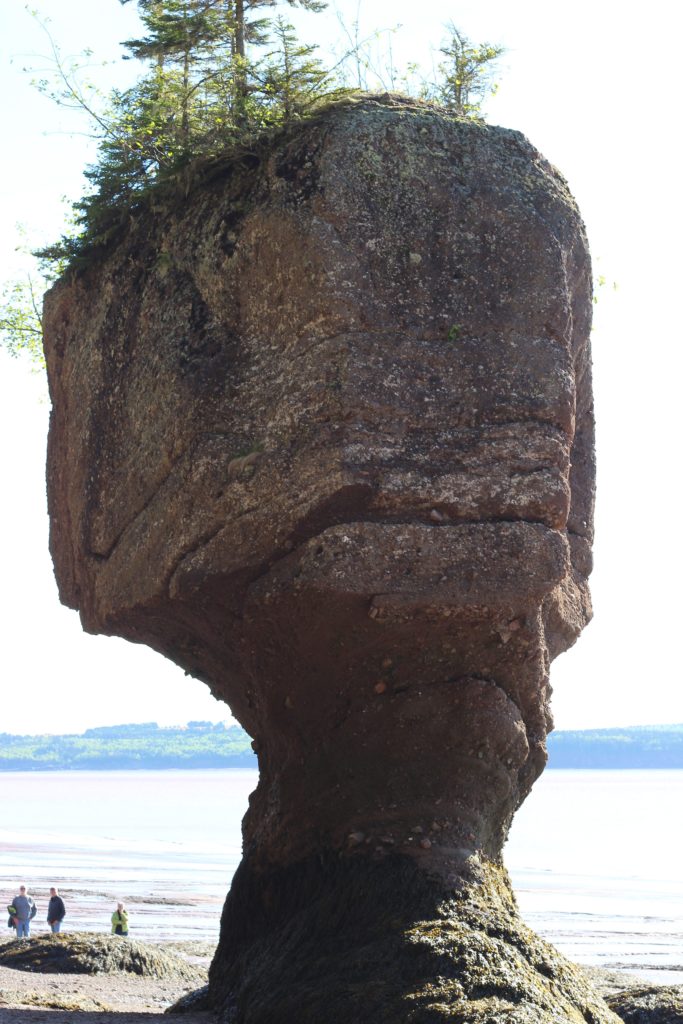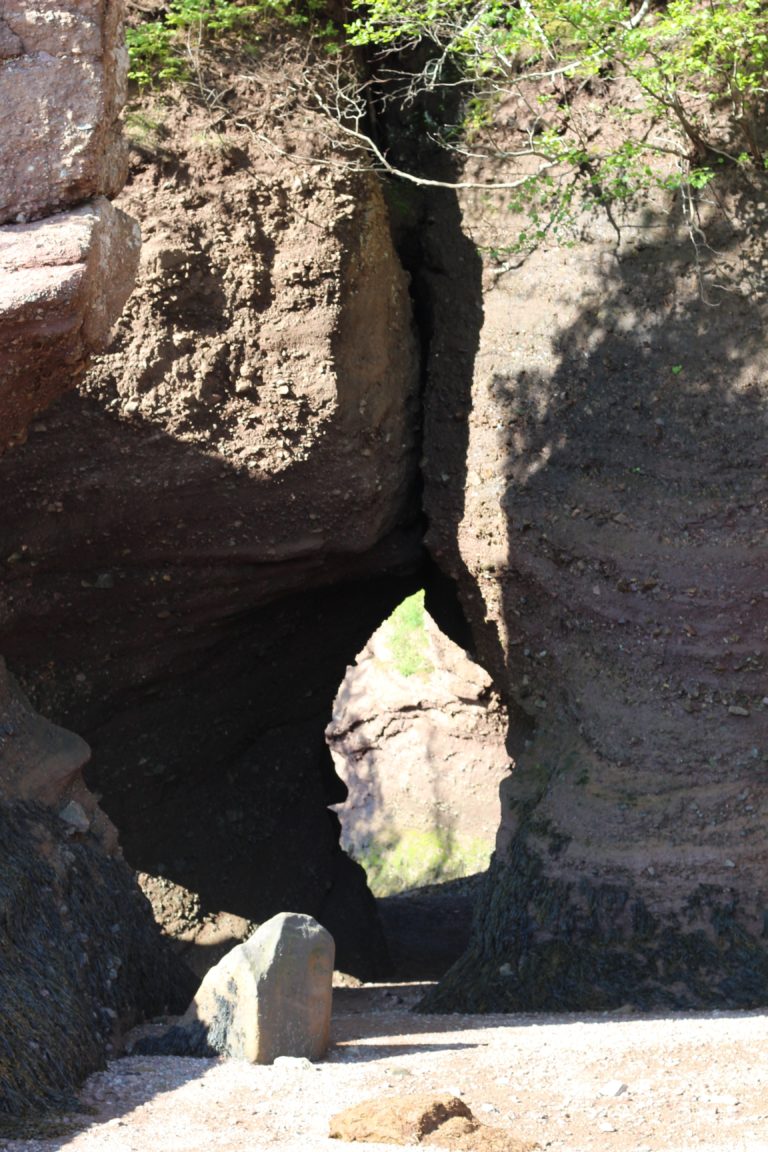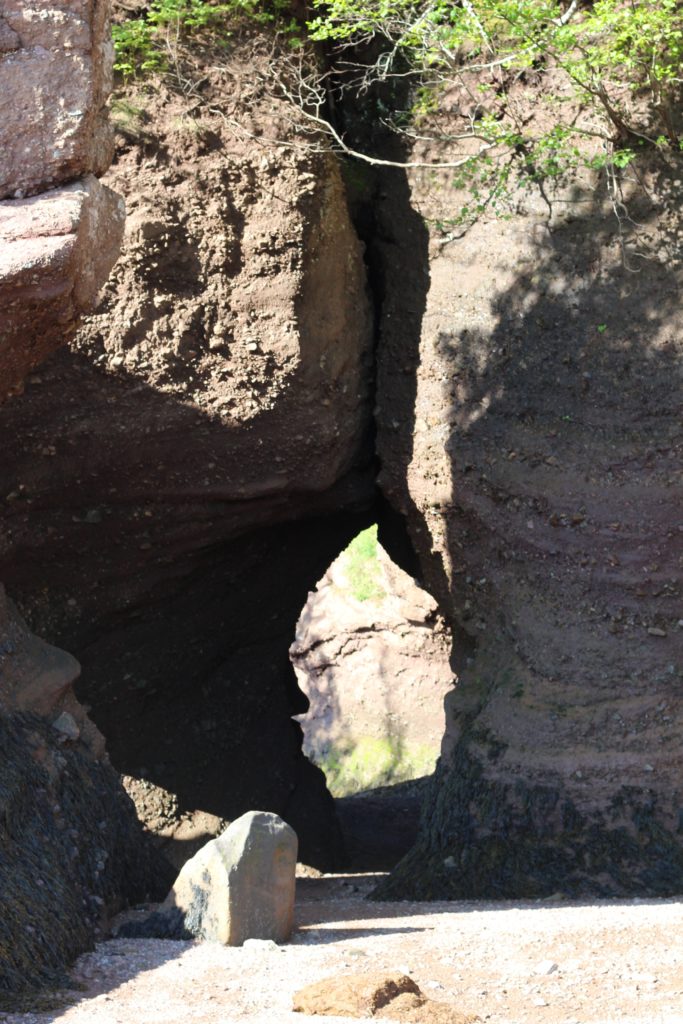 The Hopewell Rocks park doesn't actually open until 9am but if you park at the gate, you can walk down and around "at your own risk". But it was so worth it!!
Not only were the tides at the lowest, so you could walk the ocean floor, we were the only ones out that early! I highly recommend going early in the morning for anyone looking to see these beautiful rocks (Flower Pot Rocks).
You also might want to wear rain boots because there were areas of pure mud and our runners got soaked! You can also bring your puppies as long as they are on a leash (obviously).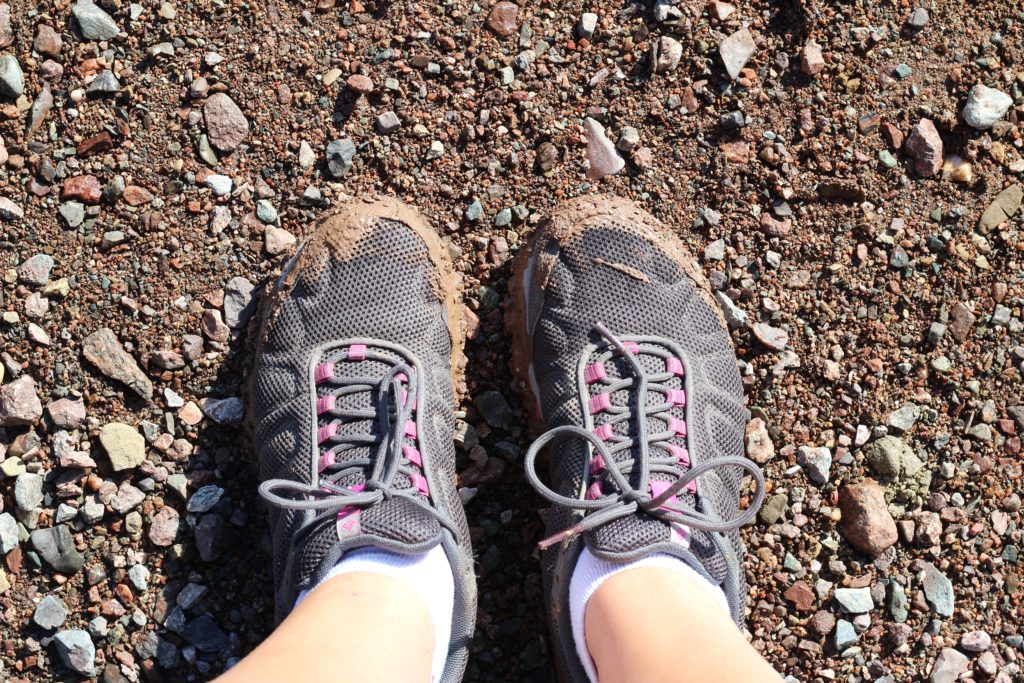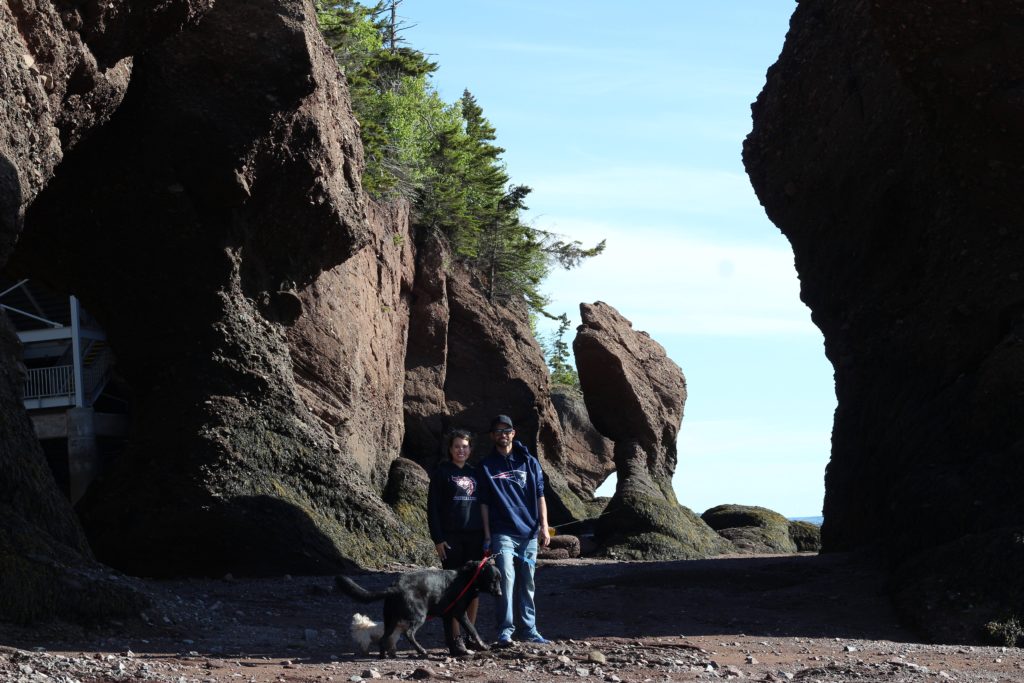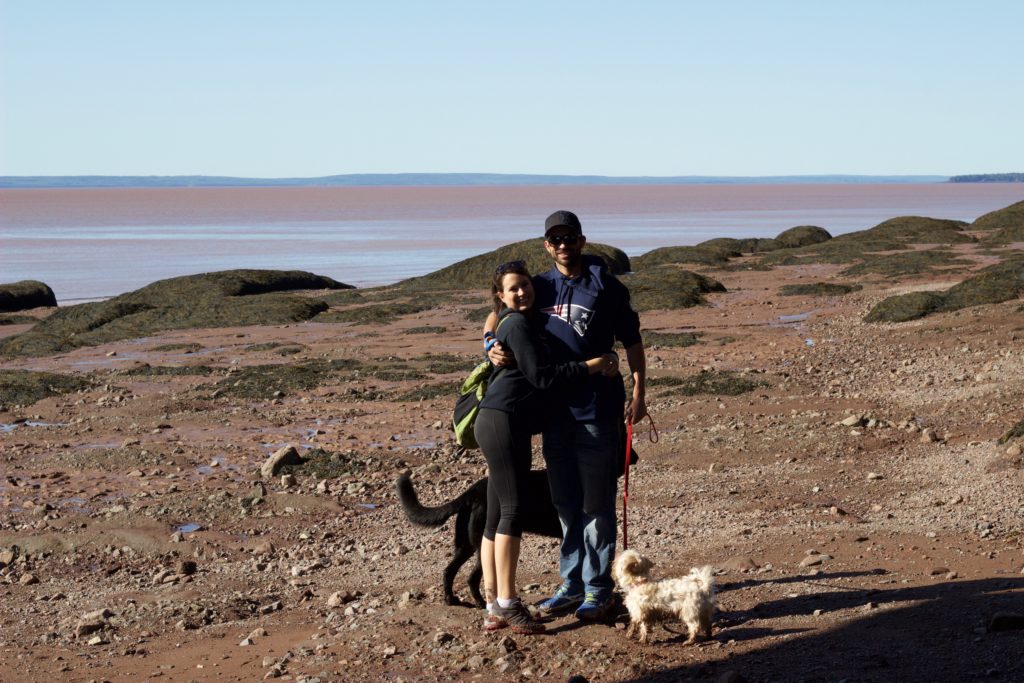 BEST SELLERS