When it comes to cuisine, few nations are as influential as Italy. While they might not have invented pasta, the stuff is now near-synonymous with carbonara, bolognese and lasagne. The country also produces a respectable range of cured meats, wines and desserts. As such, it's an obvious destination for holidaymakers with a great love of food.
Disclaimer: this post may contain affiliate links, and every purchase made through these links will give me a small commission (at absolutely no extra cost for you!) AS AN AMAZON ASSOCIATE AND REWARDSTYLE MEMBER, I EARN FROM QUALIFYING PURCHASES. See Privacy Policy for additional info.
One city that should be singled out for praise is Naples: the place where the modern pizza was born. The city of Naples is located on the Italian mainland, and it's historically been an important center for Italian culture. It was also home to the first pizza restaurant! While you might be able to pick up a pizza at a dozen locations near you, the fact is that there's nothing quite like the genuine article.
The word "pizza" comes from the Italian word picea, which means "pie." The original pizzas were made with bread dough and topped with tomato sauce and cheese. The first recorded reference to pizza is found in the Latin text of an ancient Roman cookbook called "Apicius" (ca. 400 A.D.).
Pizza spread throughout Europe during the 19th century and became popularized in the United States when Italian immigrants brought it to this country in the early 20th century. Today there are many different types of pizza available around the world including Chicago deep-dish pizza, New York-style thin crust pizza, and vegan options like vegan cheese pizza!
For pizza lovers, therefore, a tour of Italy should certainly include a leg in this part of the country. Let's take a look at a few of the foods you might pick up in Naples, and in Campania more broadly.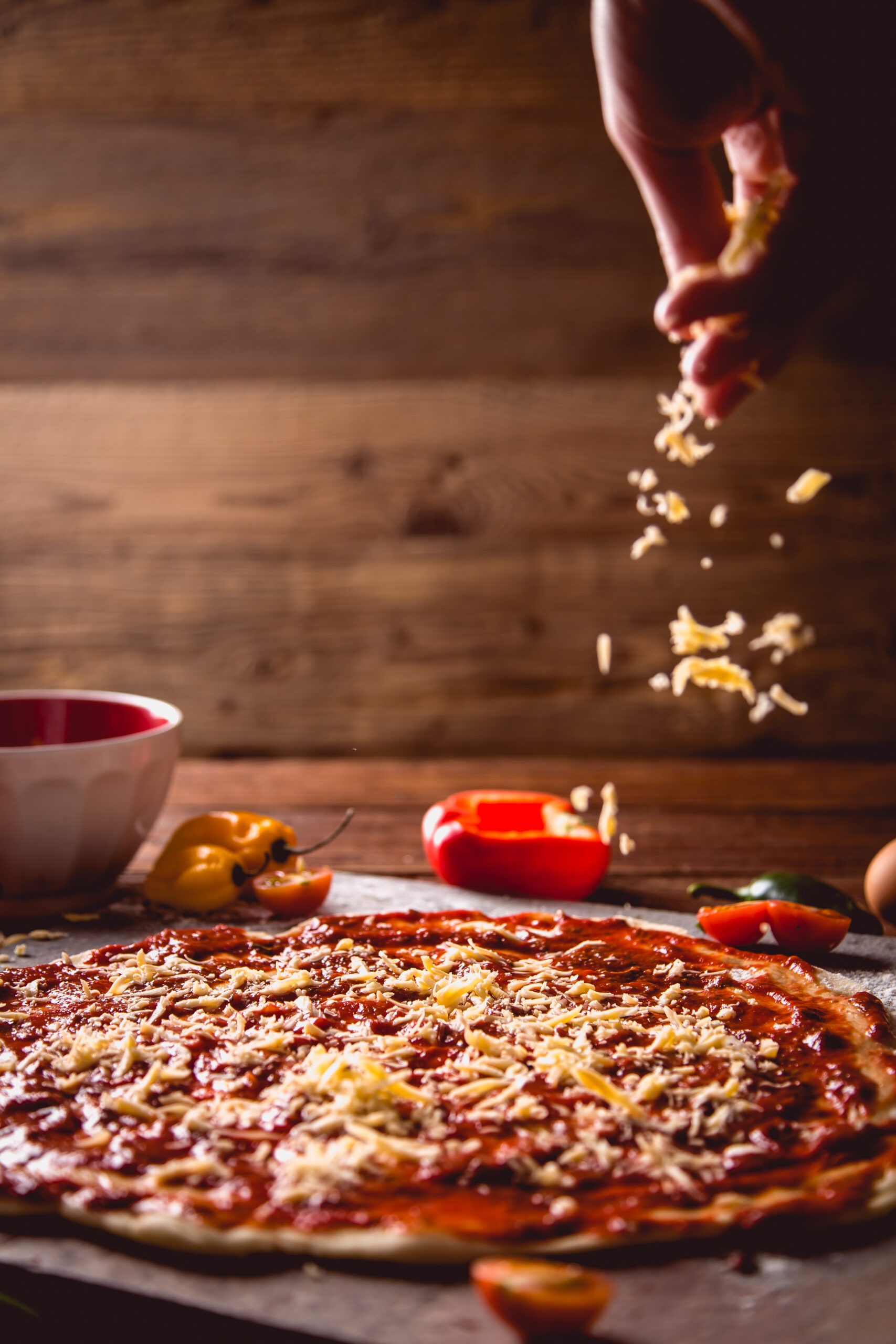 Neapolitan Pizza
If you're travelling to this part of the world, then making a stop for a genuine Neapolitan pizza is a must. Neapolitan pizzas tend to be served whole, rather than in slices, and they tend toward the simple. With just a few ingredients, there's nowhere to hide. You'll get the purest experience of great pizza, this way.
Risotto alla Pescatora
Seafood risotto will tend to include a variety of different shellfish, squid and prawns. You might consider it equivalent to the Spanish paella. A quality risotto is difficult to beat – if you've got a taste for seafood, then you might make a stop at several different seaside locations to get a taste for the differences between them.
Spaghetti con le vongole
Clam pasta is especially popular around Venice, but the truth is that it's a surefire hit across the country. It's a dish that can easily go wrong, so you'll want to sample it for the first time from an Italian chef who knows what they're doing!
Polpette
This is the classic meatballs-in-tomato-sauce recipe. It's typically served alongside a variety of pastas and vegetables, but you'll find a lot of variety between different restaurants.
Parmigiana di Melanzane
This part of Italy produces some truly spectacular mozzarella, and perhaps the best showcase for it is this amazing aubergine-based dish. Basil, aubergine, tomato and mozzarella combine here, to spectacular effect!
There's more to Naples than pizza
While food might be the thing that persuades you to take this trip, the fact is that you'll be doing more with your days than simply sitting in restaurants. You might take a trip to nearby Pompeii, or to the volcano that made it famous. You might also look at the famous San Gennaro Catacombs, the city's National Archaeological Museum, and the ruins of Herculaneum – all of which offer their own unique charm!
New York-style thin crust pizza, and vegan options like vegan cheese pizza! If you love pizza and want your own slice of Naples, you should consider buying an Ooni Pizza Oven from Botanex.
Until next time
BEST SELLERS