If you follow my Instagram you know I went to Niagara Falls with the boyfriend about a month ago... and yes I am just getting around to posting about it now. OPPS 🙂
Disclaimer: this post may contain affiliate links, and every purchase made through these links will give me a small commission (at absolutely no extra cost for you!) AS AN AMAZON ASSOCIATE AND REWARDSTYLE MEMBER, I EARN FROM QUALIFYING PURCHASES. See Privacy Policy for additional info.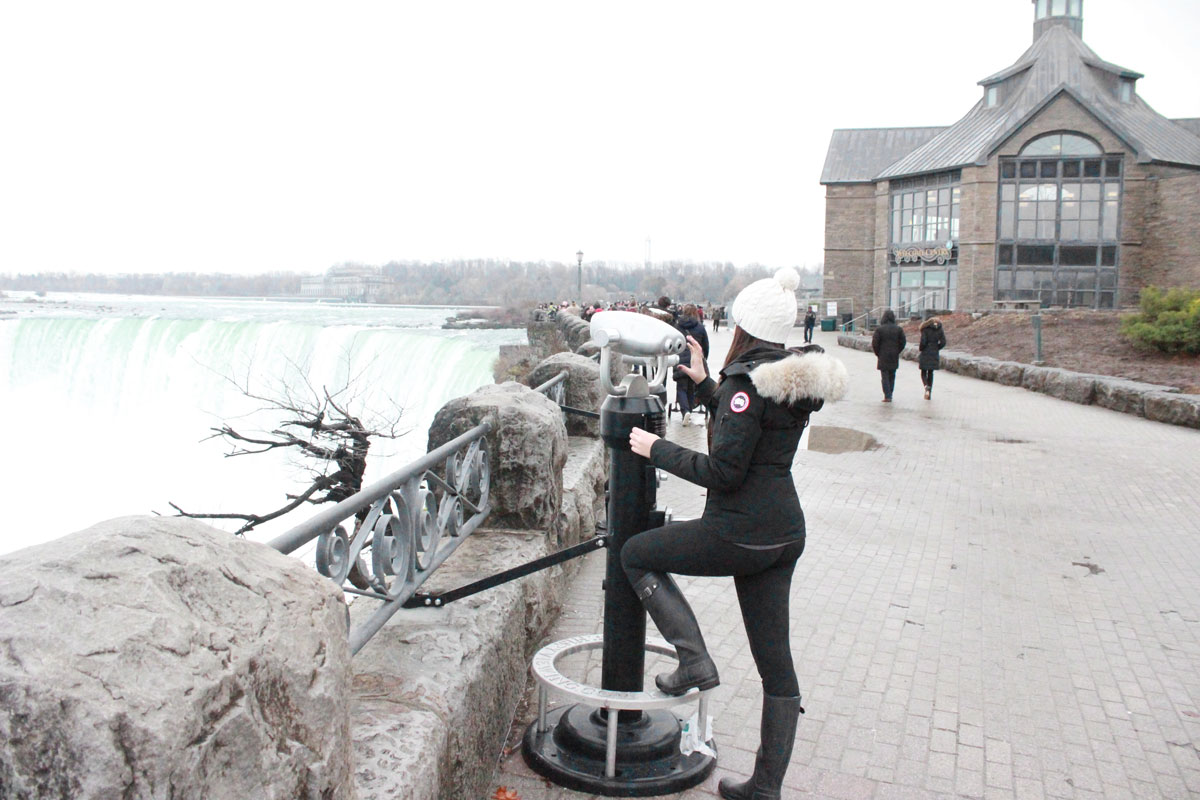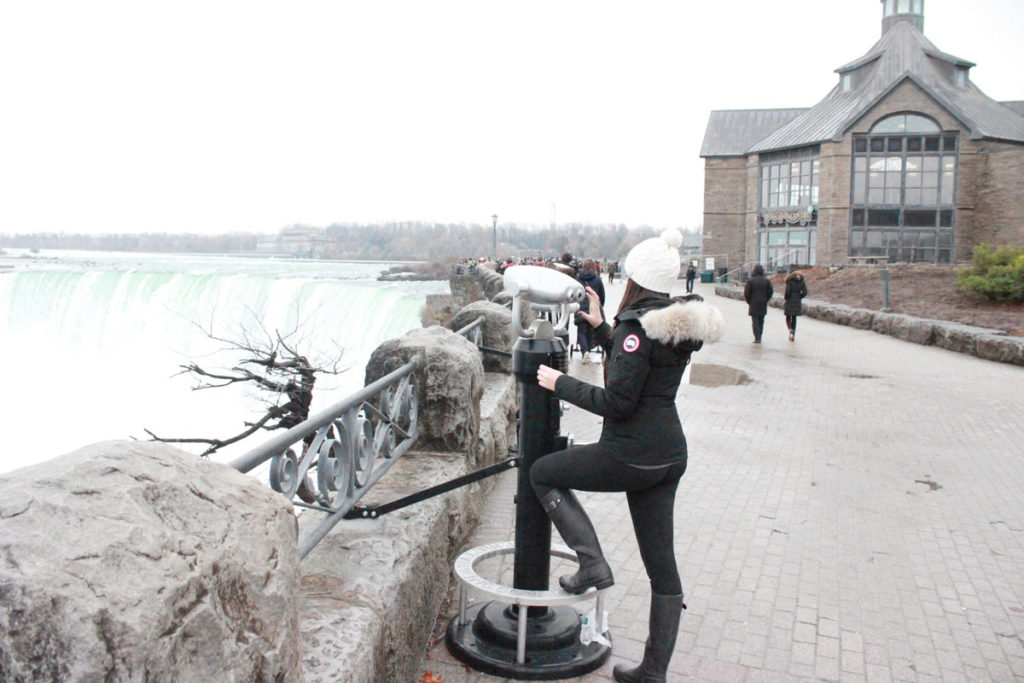 This was a romantic weekend escape for Dylan and I. We have never really done a mini vacation like this just the two of us, so it was really nice to spend time together just us two!
I still can't believe how close we live to such a beautiful monument. It was just over a three hour drive from our home town, which is really nothing when you are coming to a site like this!
We were obviously on the Canadian side of the falls which was great because there are two falls visible on this side. These falls were absolutely breath taking, but to be honest the crowds really ruined it for us. All along the water was completely packed. To get closer to the falls you had to push through people or go far back from the falls. We went to the falls around 11am, so I am assuming it was prime time! SO if your going to view the falls go earlier!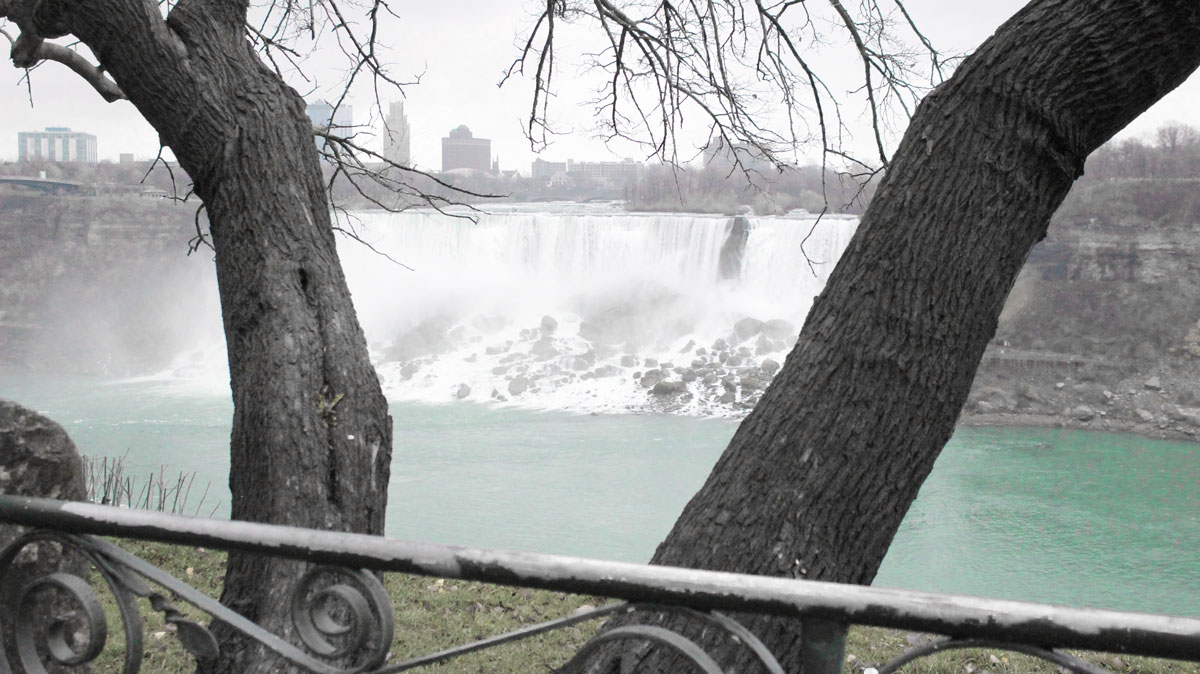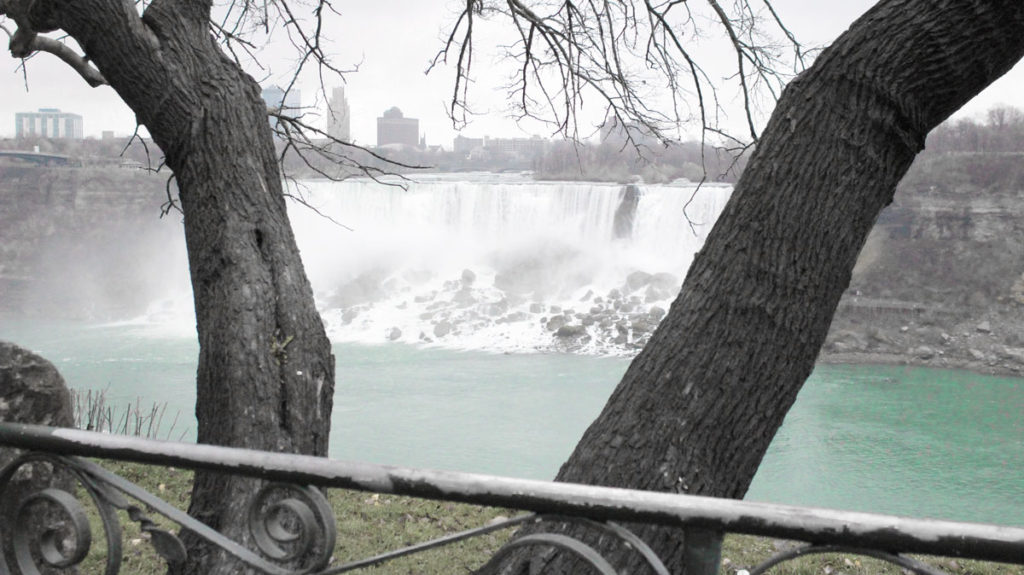 There is also a lot of other fun activities in Niagara Falls. They had a mini amusement park just down the street from the falls (everything was walking distance). They do say Niagara Falls is the Vegas of Canada!.. at least thats what my mom told me.
Some of the other activities we did in Niagara Falls include:
I did make a vlog for it so you can watch that down below and see how amazing the Wax Museum was!
BEST SELLERS