Easy Curry Rice; Curry powder recipe, basic ingredients to expand on. Add veggies or protein of choice.
Disclaimer: this post may contain affiliate links, and every purchase made through these links will give me a small commission (at absolutely no extra cost for you!) AS AN AMAZON ASSOCIATE AND REWARDSTYLE MEMBER, I EARN FROM QUALIFYING PURCHASES. See Privacy Policy for additional info.
Hi Beauties!
I'm back with another recipe - Easy Curry Rice! I haven't posted in a while for a few reasons.
1) Recently had my beloved Macbook Pro crash on me.. I don't know why I am having such a hard time with the Macbook this round. I bought my first Macbook when I started university and it lasted me five years, then the battery died on me (which was not a big deal, but instead of getting it fixed I sold it and bought a new one). This Macbook I bought in Aug 2014 and have had to replace the hard drive TWICE now. Every time I have had to replace it, I have lost EVERYTHING on it. So needless to say I am getting a little annoyed with this thing! I just got it back from Jump + yesterday, so be ready for lots of posts coming your way... I have been dying without my creative outlet!
2) I have been traveling. I just got back from Jamaica. I had planned on doing a blog post on it but lost all my photos with my hard drive but I will see what I can come up with!
Okay enough chit chat. Lets jump into this recipe.
If you know me, you know I love my brown rice. Especially this easy curry rice! I am always trying new ways to spice up my rice (yes I eat rice basically every day). My dad told me this is how he has been making rice lately so I decided to give it a try... and I am obsessed.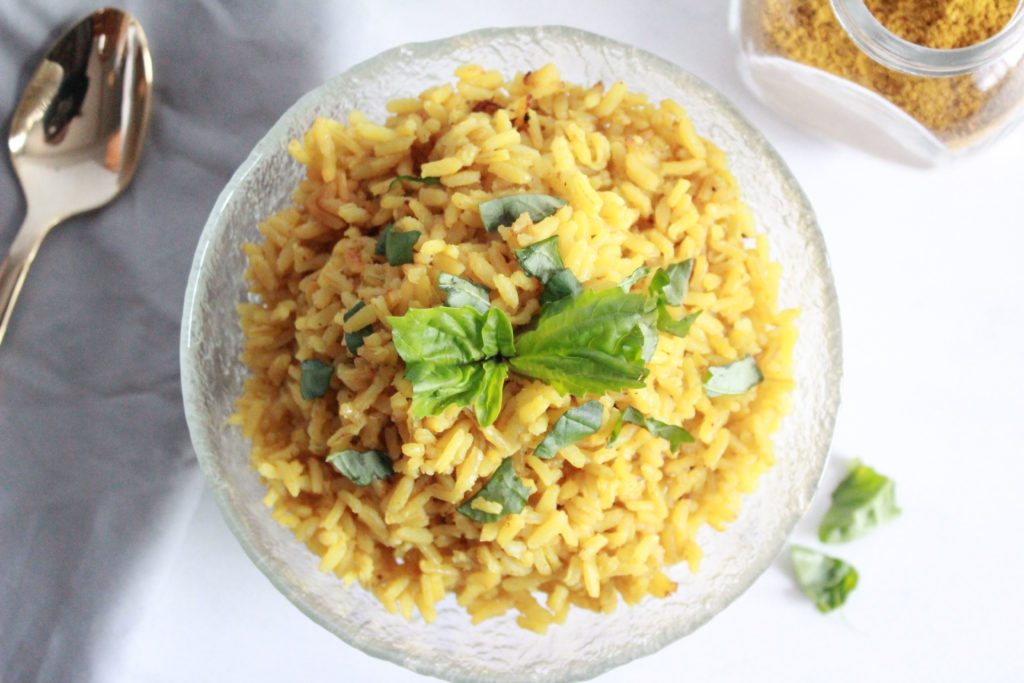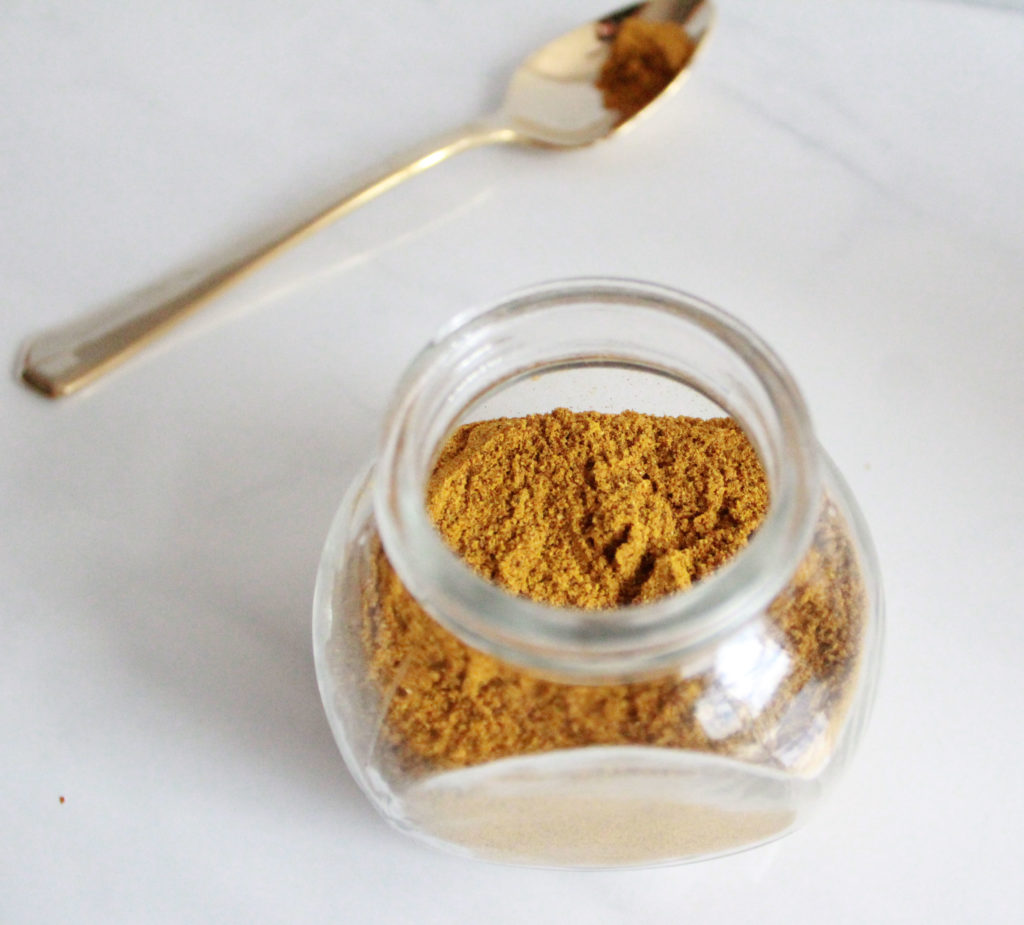 I love anything curry. Curry has such a strong and unique flavour. And this simple recipe makes it so easy to enjoy! I literally just stirred in a tablespoon of regular curry powder in with the liquid when cooking my rice. I have a Rice Cooker in my kitchen (told you I was obsessed with rice), which makes it so easy to whip up a bowl of steamy hot curry rice. 
Easy Rice Curry Ingredients:
Brown Rice
Vegetable Broth
Curry powder
Onion Powder
Garlic Powder
Very easy ingredients in this recipe for sure! If you want to simplify it even more, just delete the onion and garlic powder from the recipe and use water instead of the vegetable broth.
I like the low sodium vegetable broth because it allows me to control the amount of salt in the dish. I find that regular vegetable broth can be over powering at times. So it is way better to just control the sodium level yourself!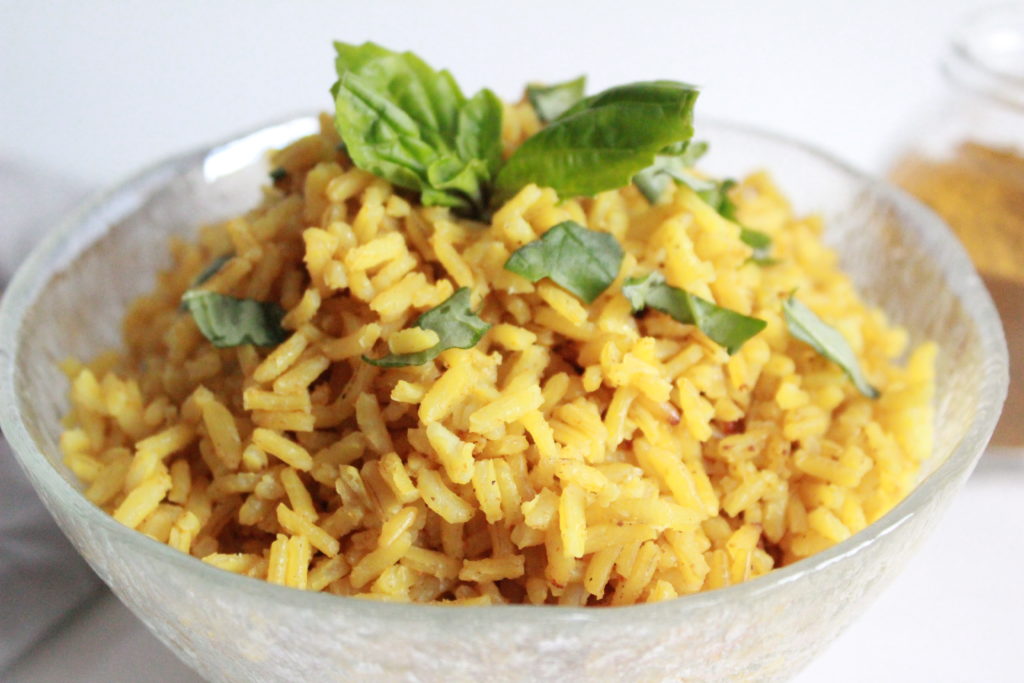 Hope you enjoy this Curry Rice dish!
More Homemade Rice Recipes:
If you make any of my recipes please tag your photos with #nikkisplate so I can see your beautiful creations! Any feedback in the comments below is greatly appreciated. I hope you have fun!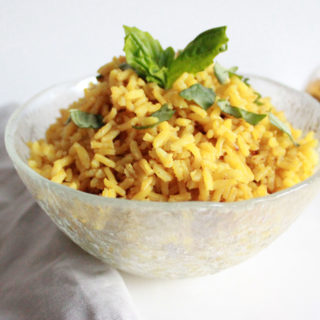 Easy Curry Rice
Simple curry powder rice recipe to use as a base for many dinner dishes!
Ingredients
1

cup

brown rice

2

cups

low sodium vegetable broth

1

tablespoon

yellow curry powder

1

teaspoon

garlic powder

1

tsp

onion powder

Fresh parsley or basil

for garnish (optional)
Instructions
In a medium pot, bring vegetable broth to a boil on meduim heat.

Add rice, and powders to boiling broth. Reduce heat to low and cover. Cook for 20 minutes.

Remove from heat, keep covered for another 5 minutes.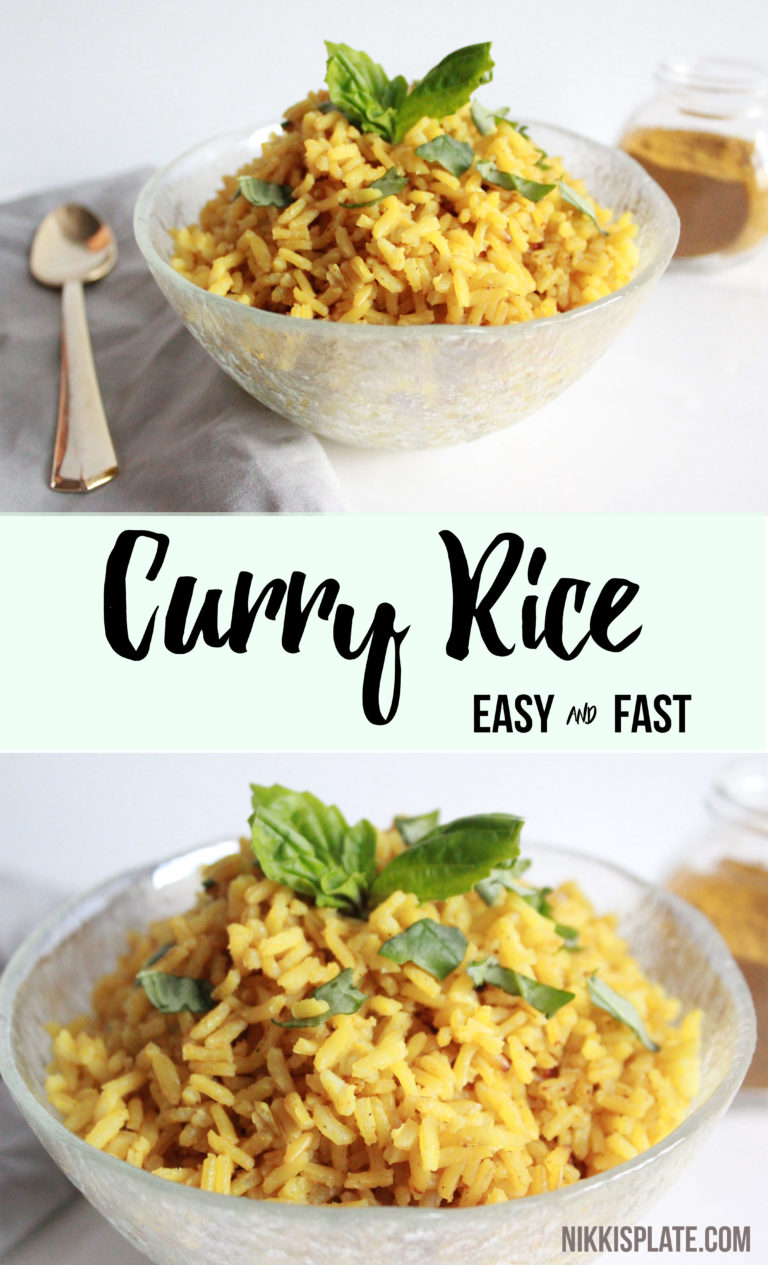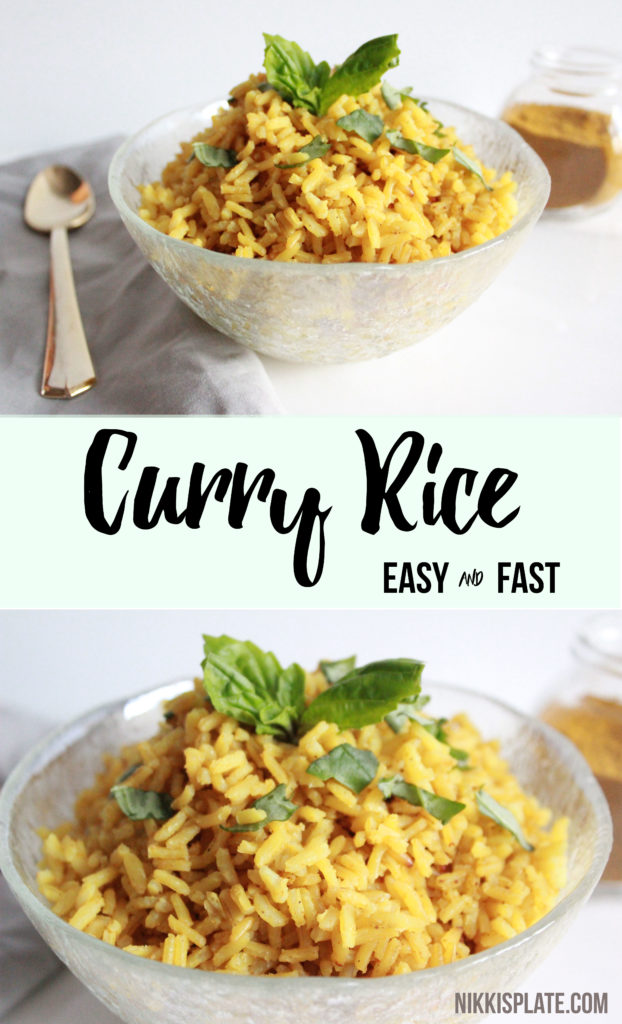 BEST SELLERS