---
---
Free Printable Christmas Gift Tags || Add a cute name tag to your xmas presents this holiday season!
---
---
Disclaimer: this post may contain affiliate links, and every purchase made through these links will give me a small commission (at absolutely no extra cost for you!) AS AN AMAZON ASSOCIATE AND REWARDSTYLE MEMBER, I EARN FROM QUALIFYING PURCHASES. See Privacy Policy for additional info.
Hi Beauties!
I have some more free printables for you today! Every start wrapping a gift on the day your gift exchange is to find out you are out of gift tags!? This has happened to me more times then I can count which is why I decided to make my own Christmas gift tags that I can print right from home!
I love these Christmas gift tags. I decorated the from with Christmas sayings.. After your bring and cut them out, write the name on the back of the tag.
And you can get super creative with these too! If you have some fun coloured paper laying around, try printing on those! You could even use Kraft paper to give it a more rustic country feel. Whatever your style is and whatever your heart desires, you can create some pretty awesome designs just with one click on the printer symbol!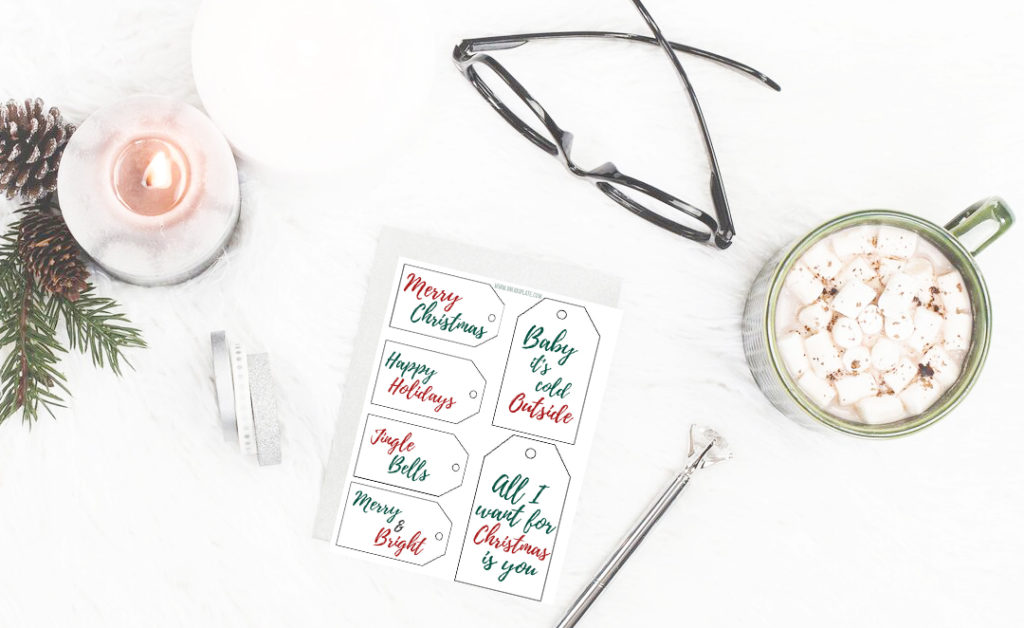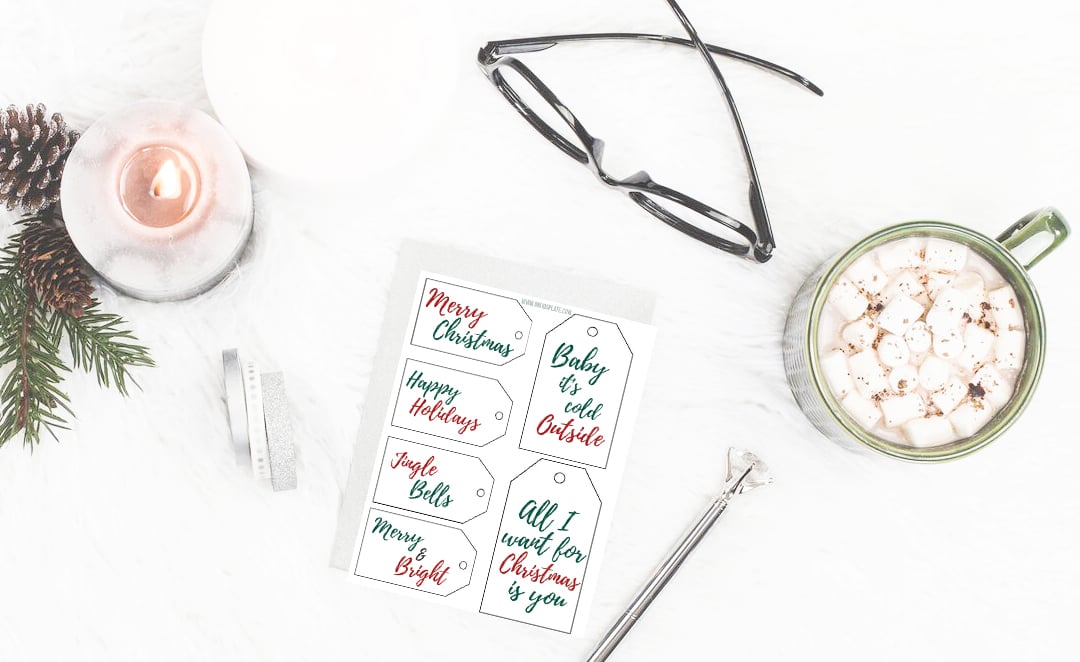 How is everyone's Christmas shopping going anyways? I haven't started yet this year. I usually start my Christmas shopping during Black Friday sales. I am pretty good at not leaving things to the last minute.
I think I perfected beating procrastination while I was in university. There is something about the level of stress that procrastination causes, that makes me avoid it with all my power. I like to get things done, check them off my list, be done with it so I can move on to the next thing!
If you are looking for inspiration for gift wrapping, make sure you head over to my post where I share 15 pretty gift wrapping ideas. Some are SO FREAKIN CUTE!
How to Print these Free Printable Christmas Gift Tags:
In order to print these tags, you are going to need to download them. You can either right-click on the photo below and save the photo. Open then photo and click print in the top corner. I am not a fan of doing it this way because I find sometimes whatever you are trying to print can turn out to be fuzzy or "grainy" .. and no one wants a fuzzy Christmas gift tag.. am I right?!
So I also created a PDF file you can download. Either way, you will get your Christmas Gift Tag freebies!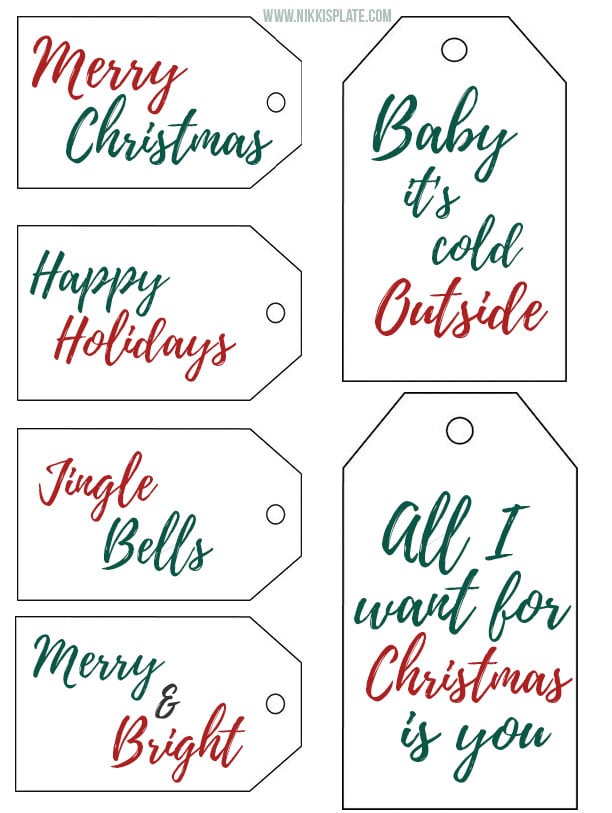 When you print these, make sure you take your time cutting them out. I rushed through them once and found that they didn't look as great because the edges weren't perfectly straight. So take your time if you can.
Also I used a hole puncher for the circle portion of the tags which worked out nicely! You get a PERFECT circle. String some festive ribbon or string through them and tie them to your gifts.. BOOM you have the best Christmas Gift Tags in the game!
I hope you enjoy these free printable Christmas gift tags!
If you use these gift tags, make sure to tag me in your photos so I can see how these turned out! #NikkisPlate
And if you are liking me posting free printables, let me know in the comments below or shoot me an email! If you want to see something specific, let me know 🙂
Lots of love!!

---
Free Printable Christmas Gift Tags || Add a cute name tag to your xmas presents this holiday season!
---
If you liked this post, you'll LOVE these Christmas posts too: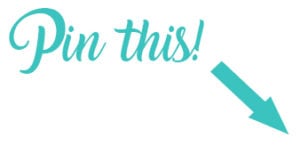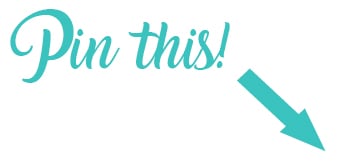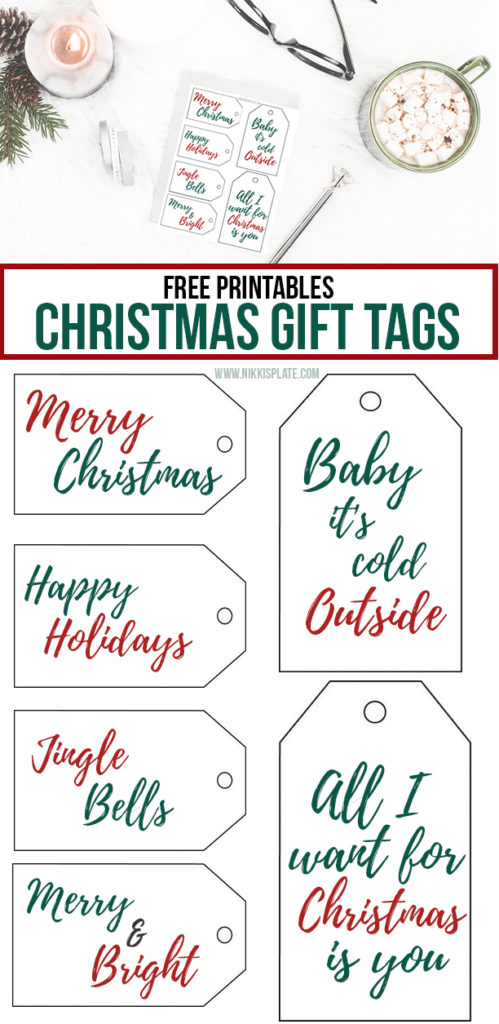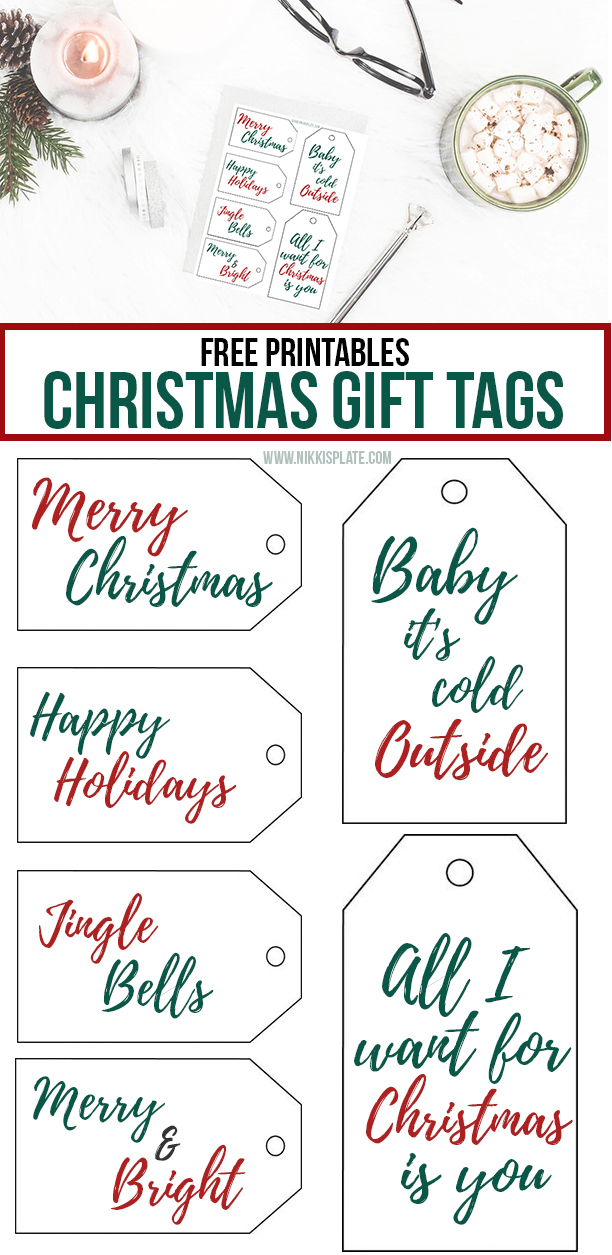 BEST SELLERS