These mini chocolate chip and oat energy balls are the cutest things I have ever made... and are only four ingredients! Gluten Free, Vegan and Peanut Free!
Disclaimer: this post may contain affiliate links, and every purchase made through these links will give me a small commission (at absolutely no extra cost for you!) AS AN AMAZON ASSOCIATE AND REWARDSTYLE MEMBER, I EARN FROM QUALIFYING PURCHASES. See Privacy Policy for additional info.
The last few days I have been killing it in my gardens, and for some reason, when I am gardening, I always forget to eat!
Time just passes me by so quickly. Maybe it is because this is the only place in this world that I do not have a clock to look at. I don't have any outdoor clocks for decor (if thats even a thing?) .. My hands are usually covered in dirt, so I can't take out my phone..

Needless to say, time flies by and I usually end up skipping lunch.
I quickly whipped up these cuties, to snack on in a pinch. And they are delicious!!! Well then again, they have chocolate chips in them... have you ever had something disgusting that contains chocolate chips? NOPE.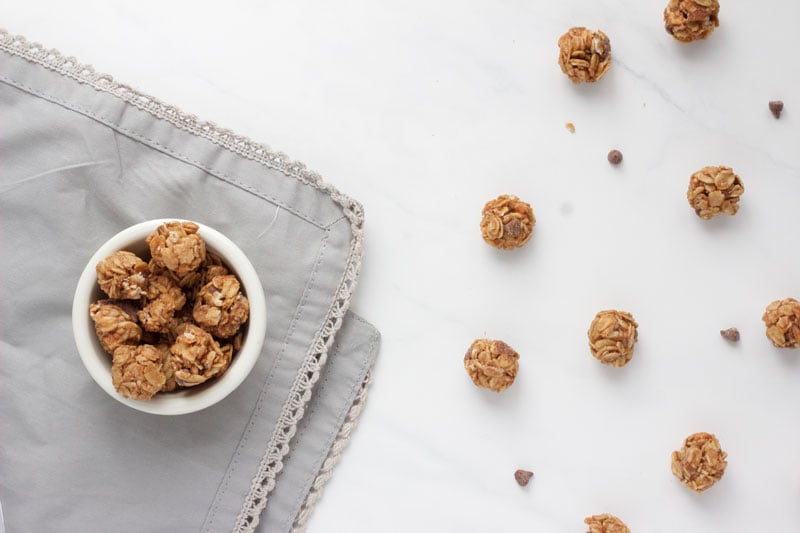 These were super easy and quick to make too. And only contain a few ingredients, but are healthy and will load you up with energy!
So just go ahead right now, and whip up these cuties in your kitchen, right now. Go. Im not kidding. You need these in your life.
All these minis contain are gluten free rolled oats, vegan dark chocolate chips, almond butter and agave syrup. For all those moms out there, these are peanut free making them school safe! 
So lets jump right into the recipe shall we?
Mini Chocolate Chip and Oat Energy Balls Ingredients:
old fashioned rolled oats
almond butter
Super easy ingredients. I love when recipes only have four ingredients! So much easier to handle, especially in a time crunch. If you don't want to make such little balls, you could save even more time by making the balls a little bigger. This way you have more time to spare at the end!
You need to make this recipe not only for yourself but also for the little kids in your life! I don't have a child yet, but I have a feeling that this recipe will be a win for them!
Need less chocolate? You could actually leave out the chocolate chips and add in a nut if you are craving a healthier treat with less chocolate! Sometimes our waist line needs to come first, especially around summer time haha But sometimes chocolate cravings are a thing you cant just kick to the curb!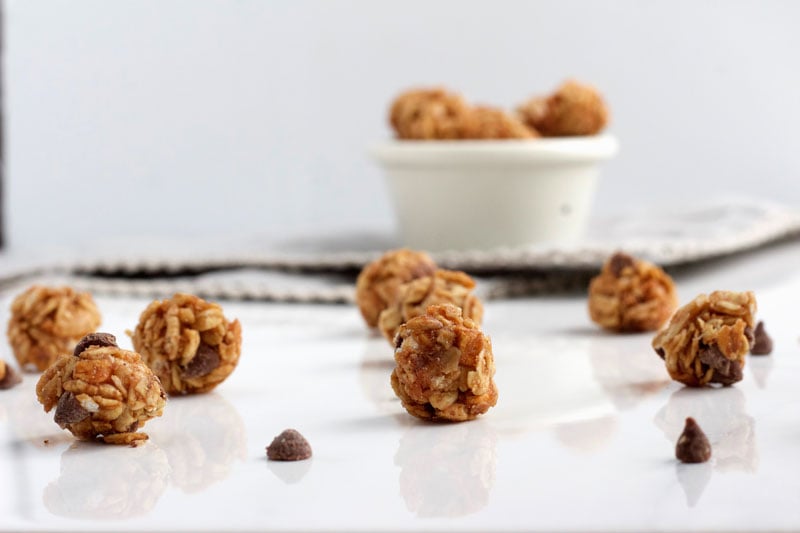 Hope you enjoy these mini energy balls as much as I do!
More Homemade No Bake Energy Ball Recipes:
If you make any of my recipes please tag your photos with #nikkisplate so I can see your beautiful creations! Any feedback in the comments below is greatly appreciated. I hope you have fun! 
Until next time,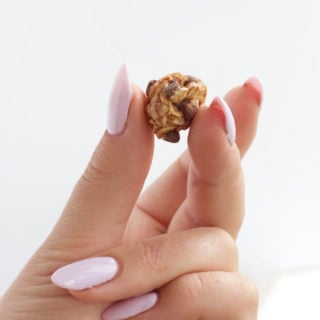 mini chocolate chip and oat energy balls
No bake chocolate and oat energy balls. Gluten Free, Vegan, Peanut Free!
Instructions
Add all of the ingredients to a large mixing bowl. Mix together until well combined.

Cover and chill in a refrigerator for at least 30 minutes (this just makes them easier to work into balls)

Grab a heaping teaspoon full of the mixture and roll it into a ball with your palms. Repeat with the remaining oat mixture (you can adjust the size of the balls according to your preference).

Store in a sealed container in the refrigerator for up to 5 days!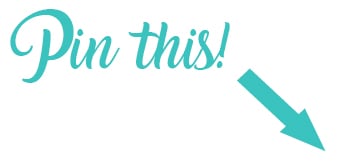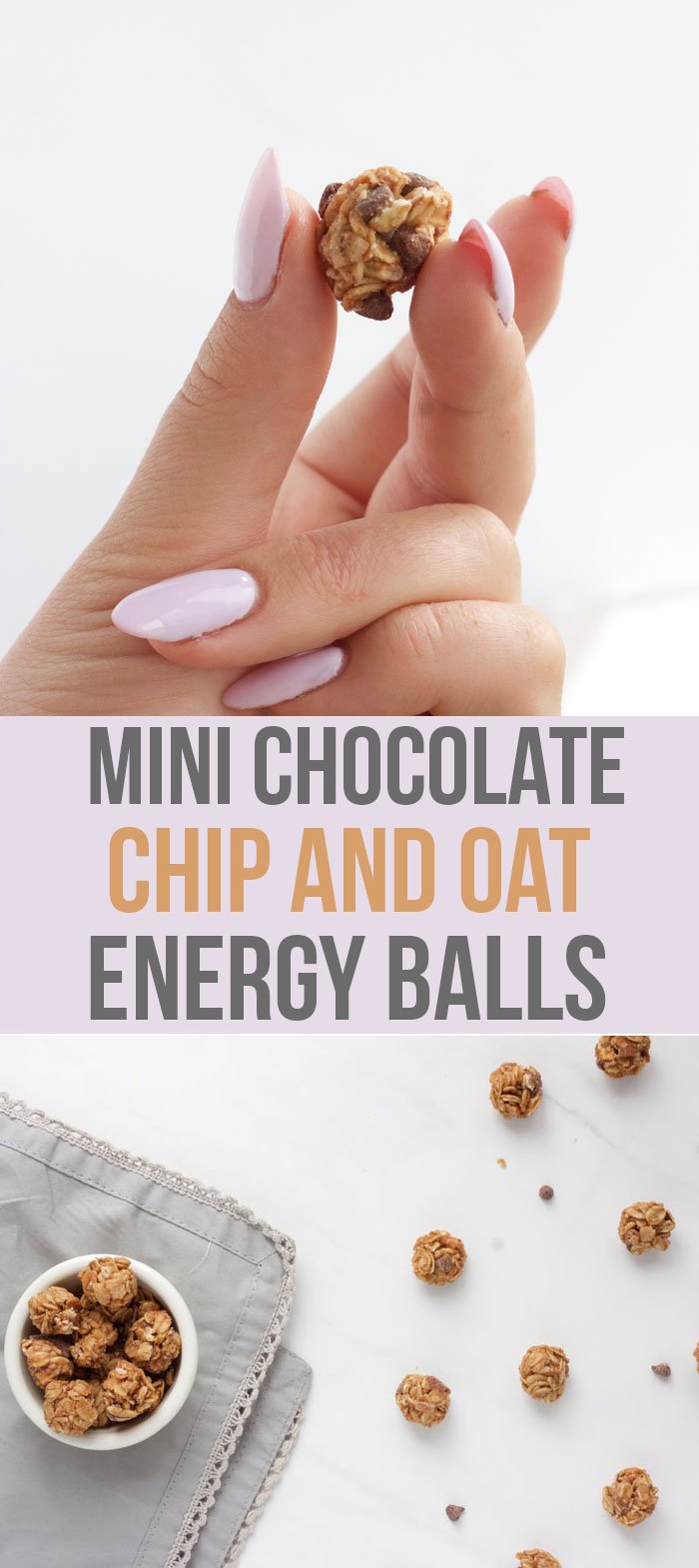 { Mini Chocolate Chip and Oat Energy Balls }
BEST SELLERS