And here is my Prince Edward Island (PEI) travel diary!
Disclaimer: this post may contain affiliate links, and every purchase made through these links will give me a small commission (at absolutely no extra cost for you!) AS AN AMAZON ASSOCIATE AND REWARDSTYLE MEMBER, I EARN FROM QUALIFYING PURCHASES. See Privacy Policy for additional info.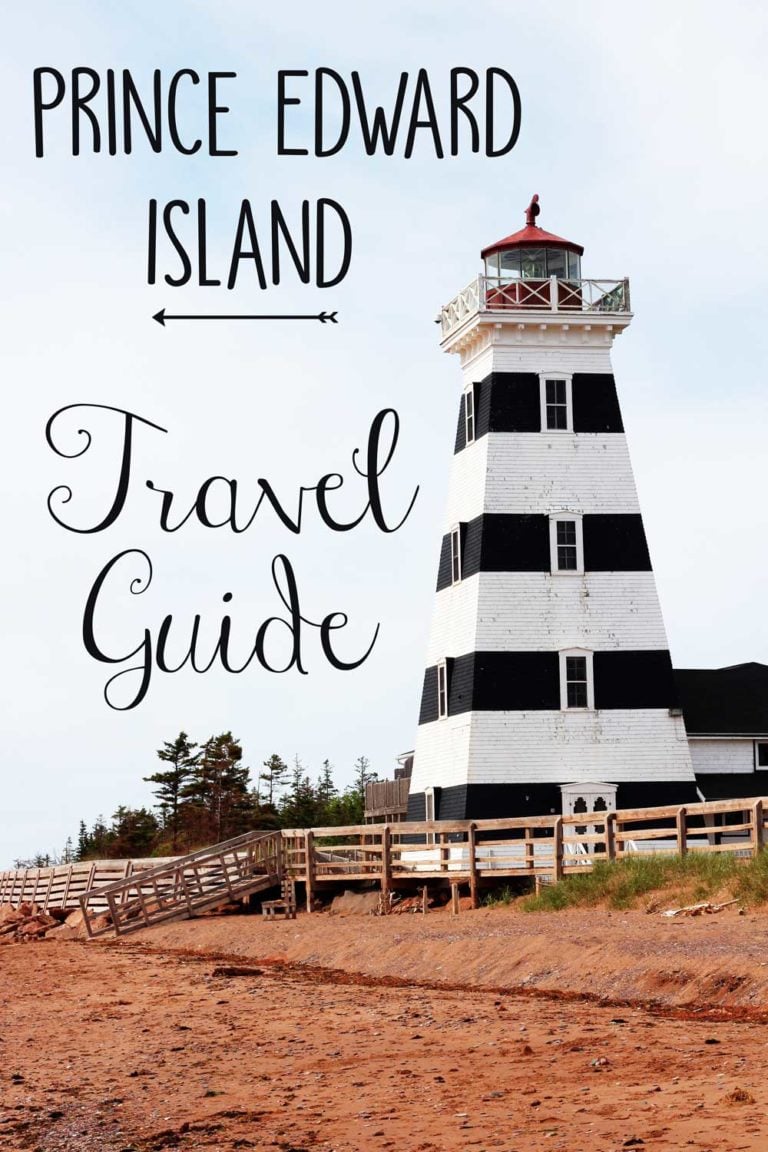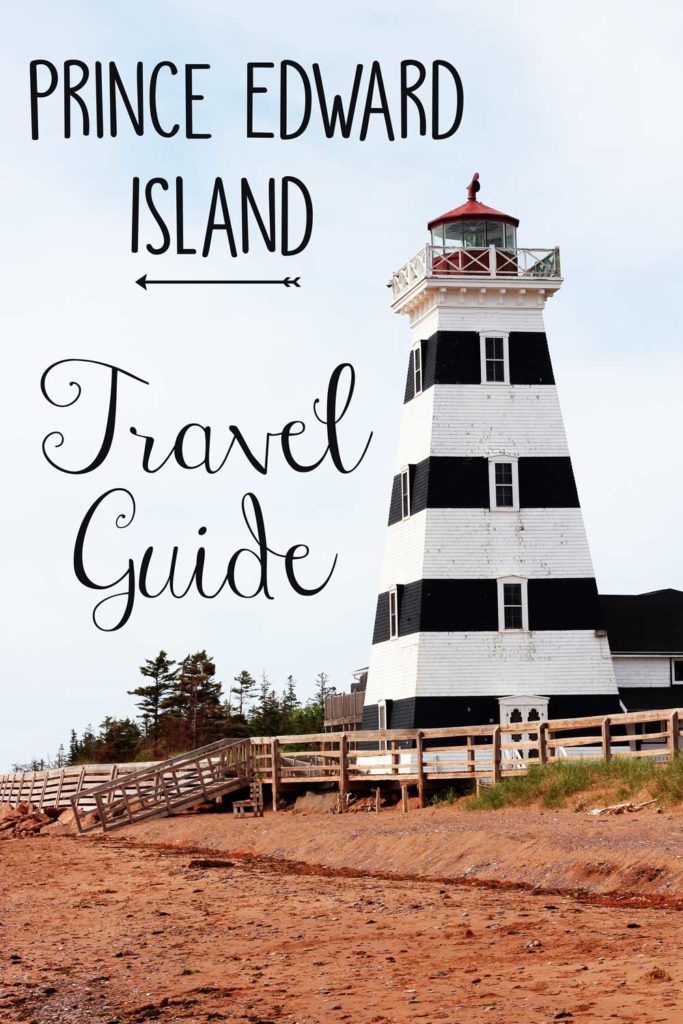 We started our road trip through New Brunswick and ended in Prince Edward Island.
We had an amazing time in PEI this past week. It was incredible. It was everything I imagined and more. From the rolling potato farms to the historical light houses... Prince Edward Island did not disappoint!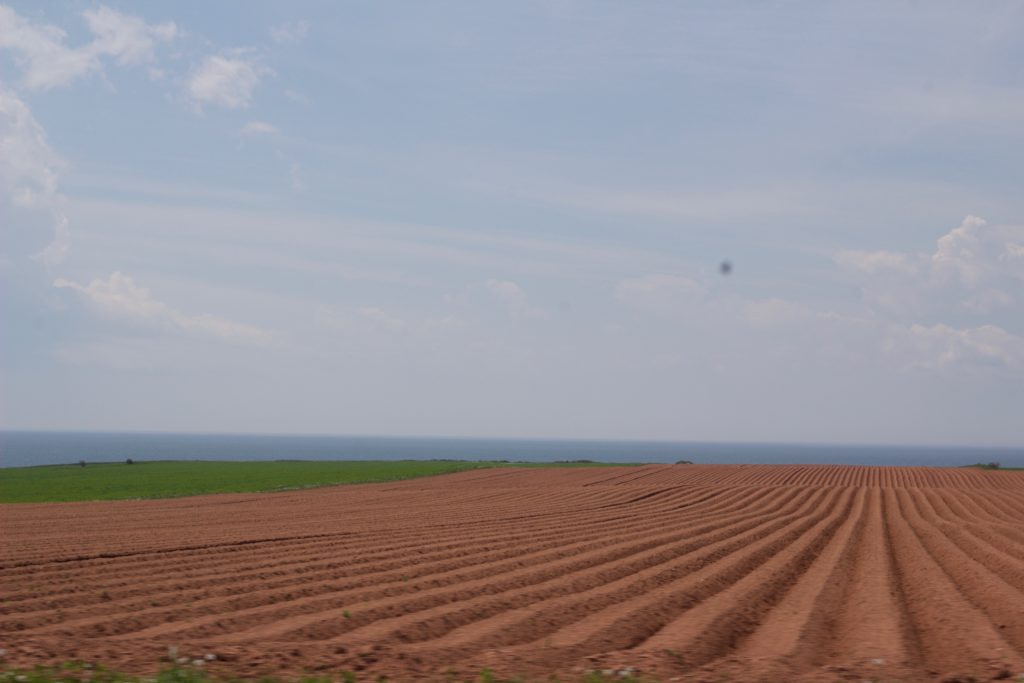 We spent 4 nights on the island before we made our long drive back to Ontario. We would have liked to have stayed a little longer to do some deep sea fishing or whaling watching because that was one thing we weren't able to do in our time there.
Day 1:
The first day we arrived around 1pm because we saw Hopewell rocks before heading over the confederation bridge. The confederation bridge is a super long bridge that connects New Brunswick to PEI.
Once we got across the bridge we headed for Summerside area because that was where Dylan's family has a beautiful cottage right on the ocean. When we got to the cottage we enjoyed the sun and ocean beauty, had some dinner and then went on an adventure to see some light houses along the west coast of PEI.
We saw quite a few, including the West Point Light house. West Point Light House is the tallest lighthouse on the island. It is located along a beautiful beach. We were surprised at house small all the light houses were. We were expecting very tall light houses, like in the movies, but majority of the light houses were the same height as the trees beside them!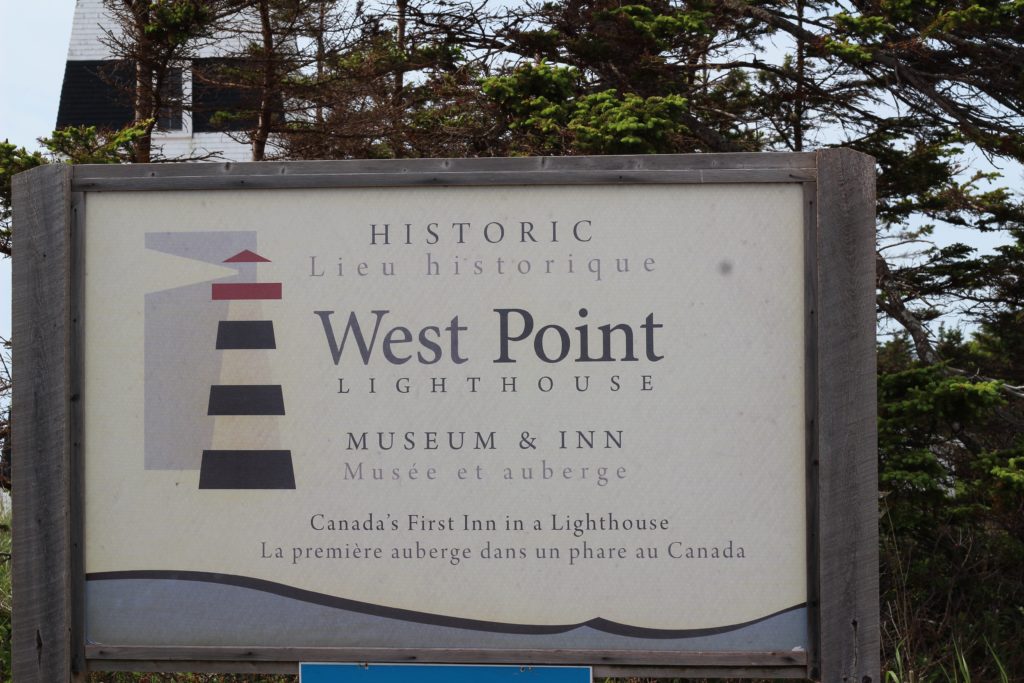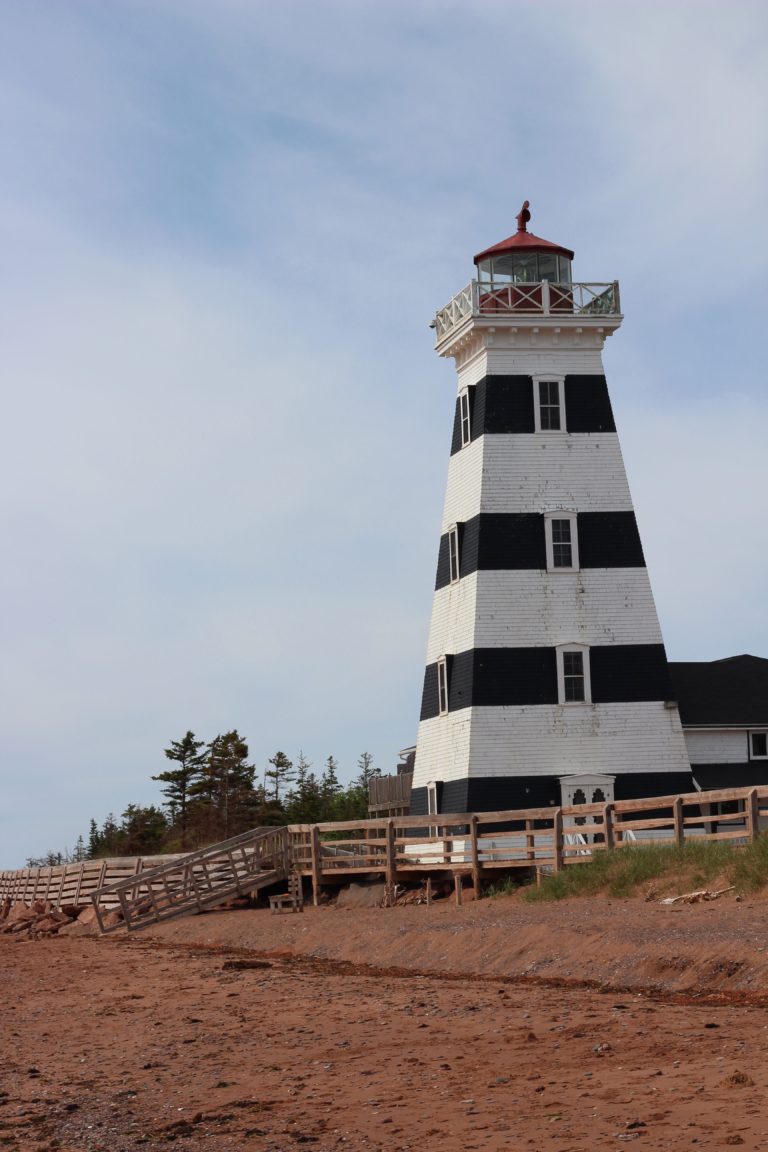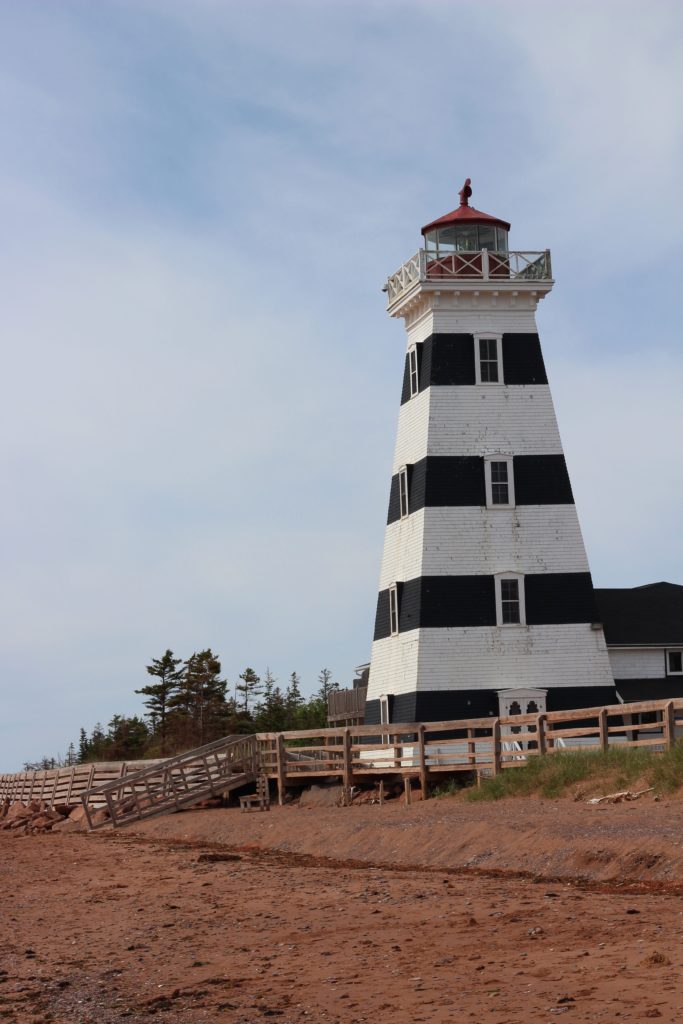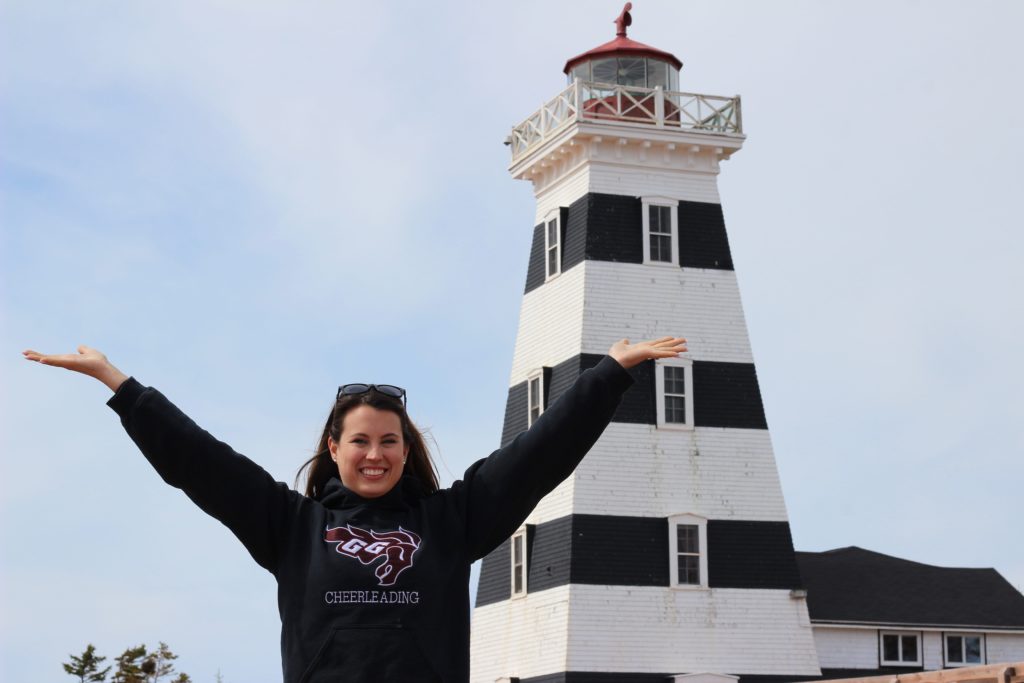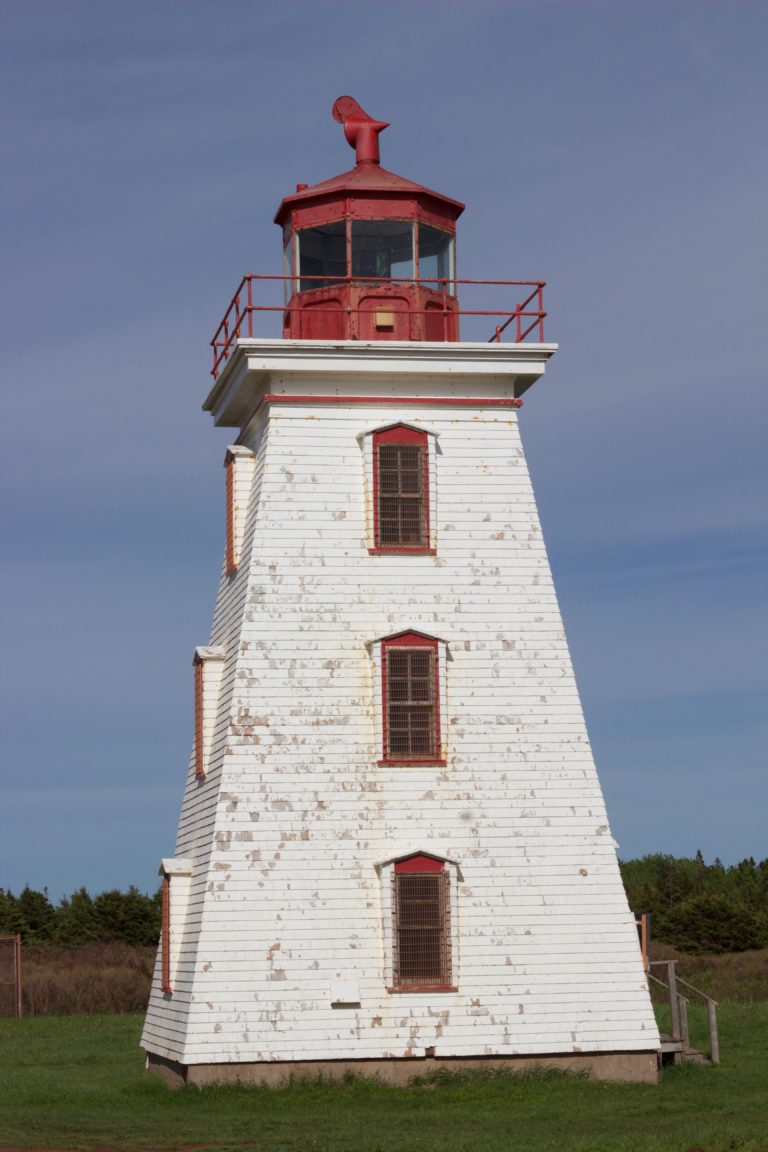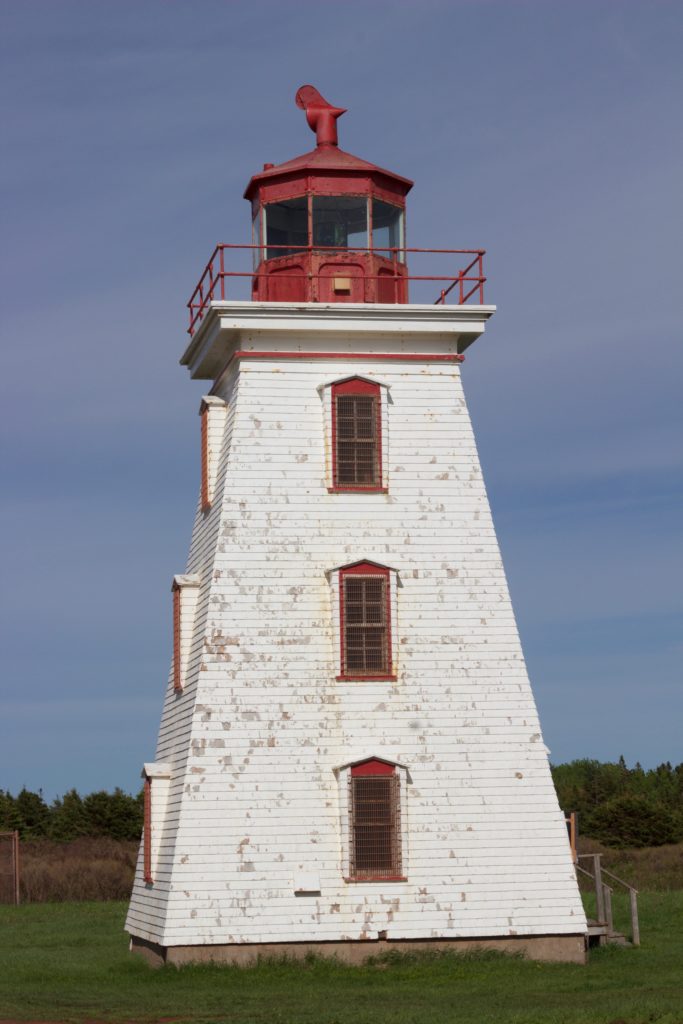 Day 2:
The second day we headed to Cavendish area to explore! It was about an hour drive up there from Summerside. We took a scenic route and saw so many beautiful farms and tons of old churches. I just gawked out the window the entire drive.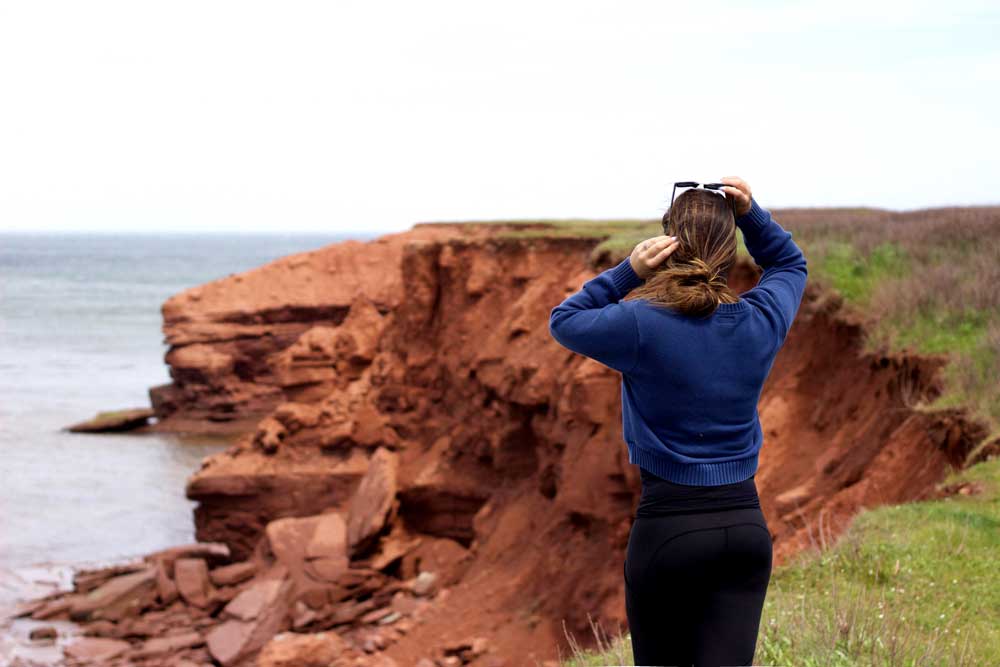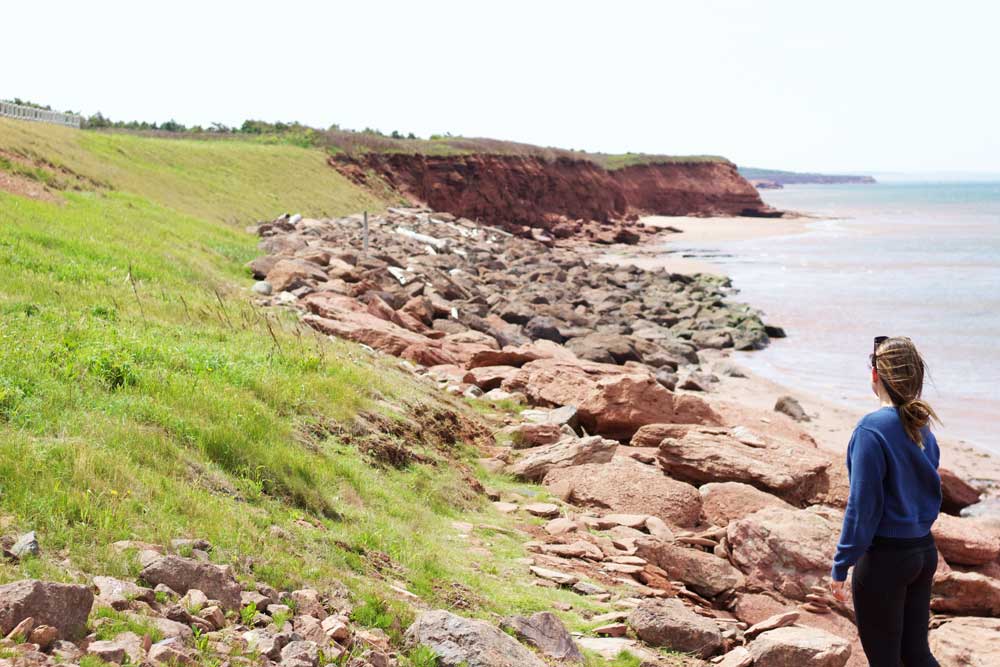 We walked the board walk for some souvenir shopping, then we took a scenic route through a national historic site to see the ocean. There was quite a bad wind storm this day, hence my hair in these photos.. ha! We were driving along the ocean with the windows down and had to quickly put up the windows because of the sand flying into the truck, it was crazy!
We went to the Anne of Green Gables museum/house. Dylan really loved this (sarcasm at its finest haha!). We got in for free with our Canada 150 discovery pass. It was quite crowded, we were there at 1230ish. We did a lap, took some photos, drank the famous Green Gables raspberry drink then left. Took about 30 minutes total, which was fine because we were starving!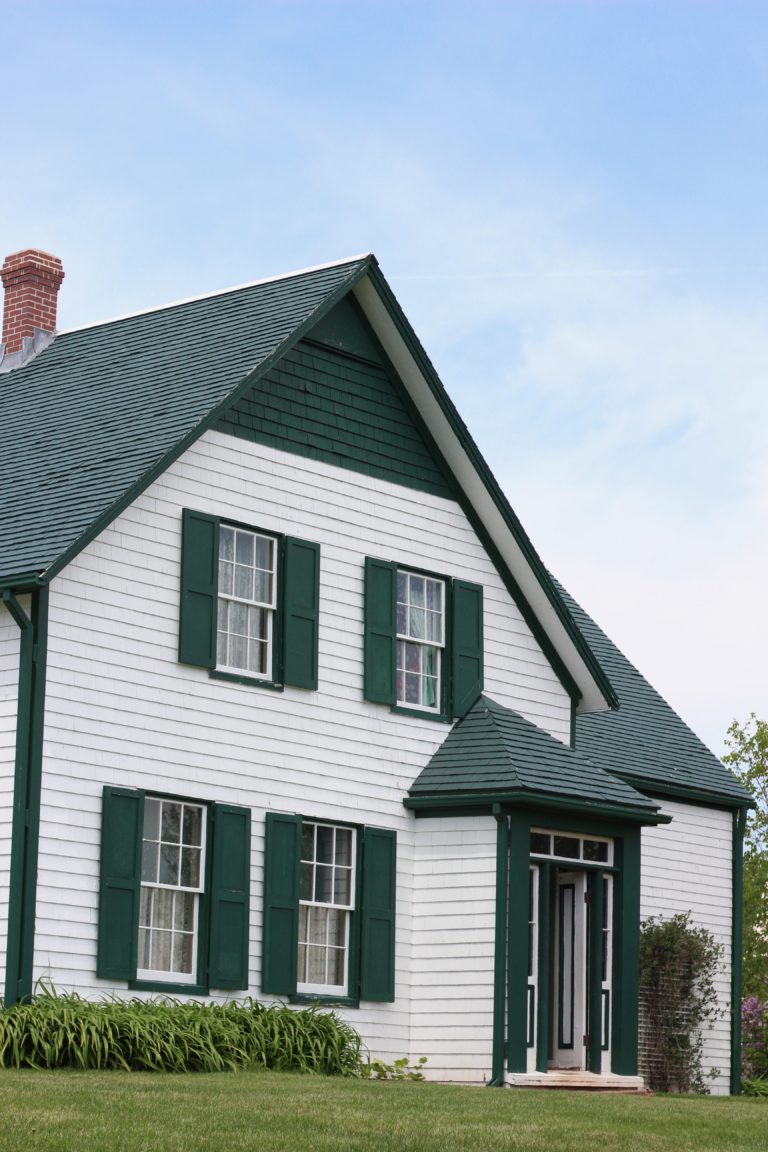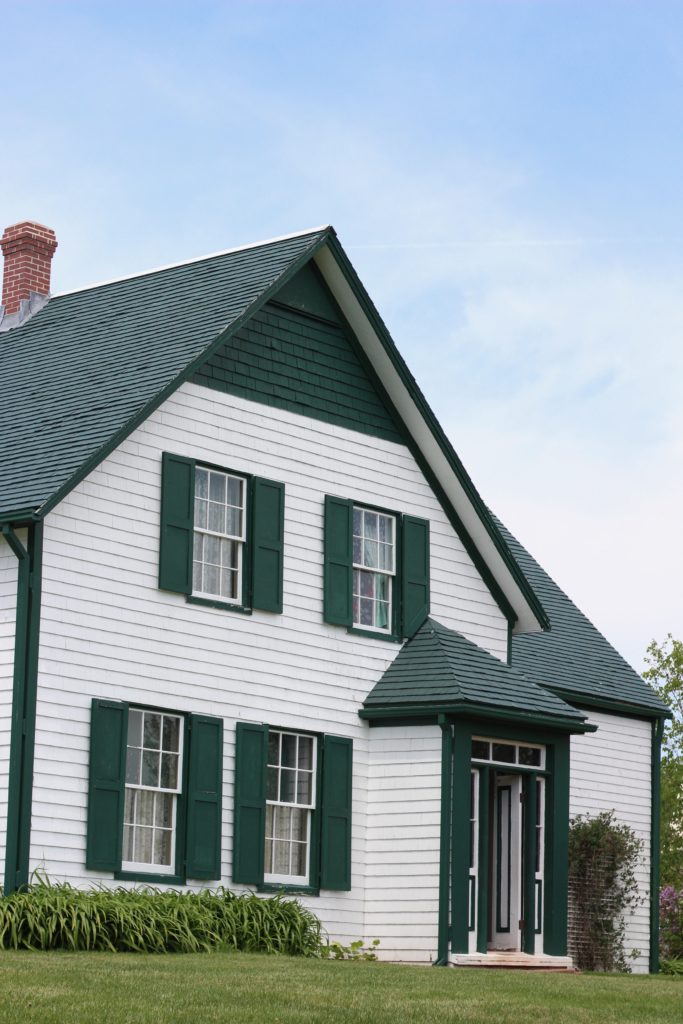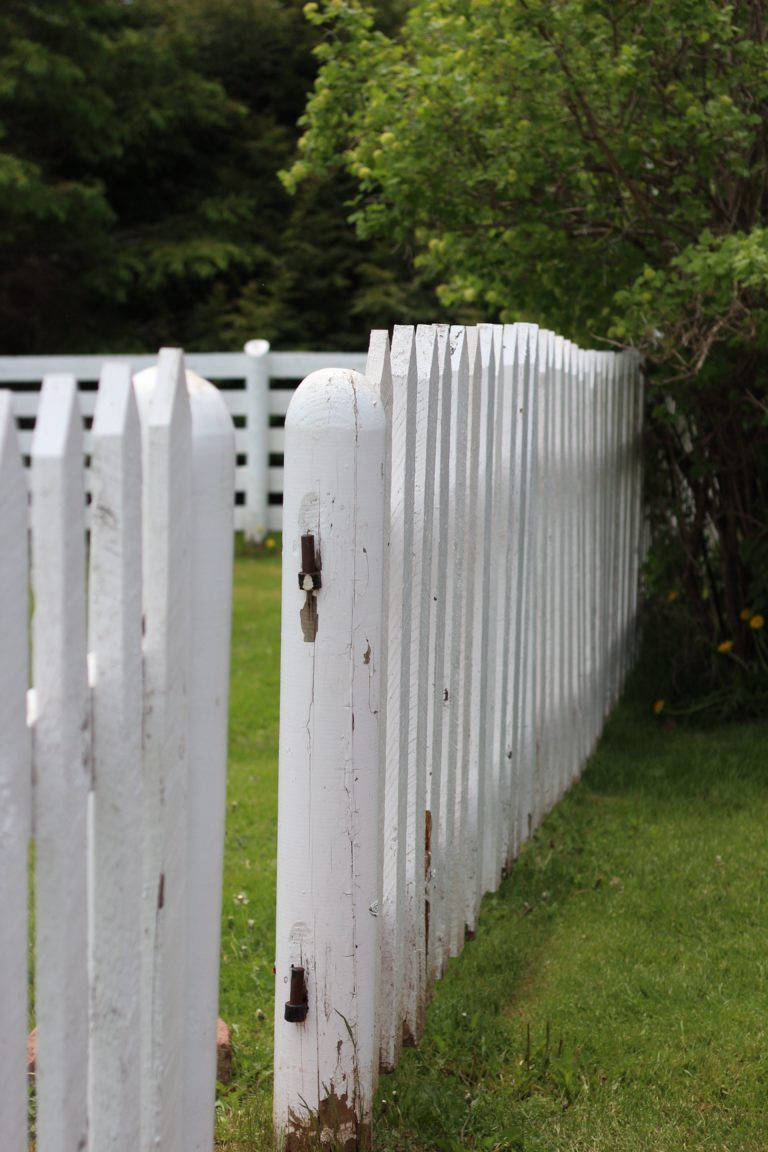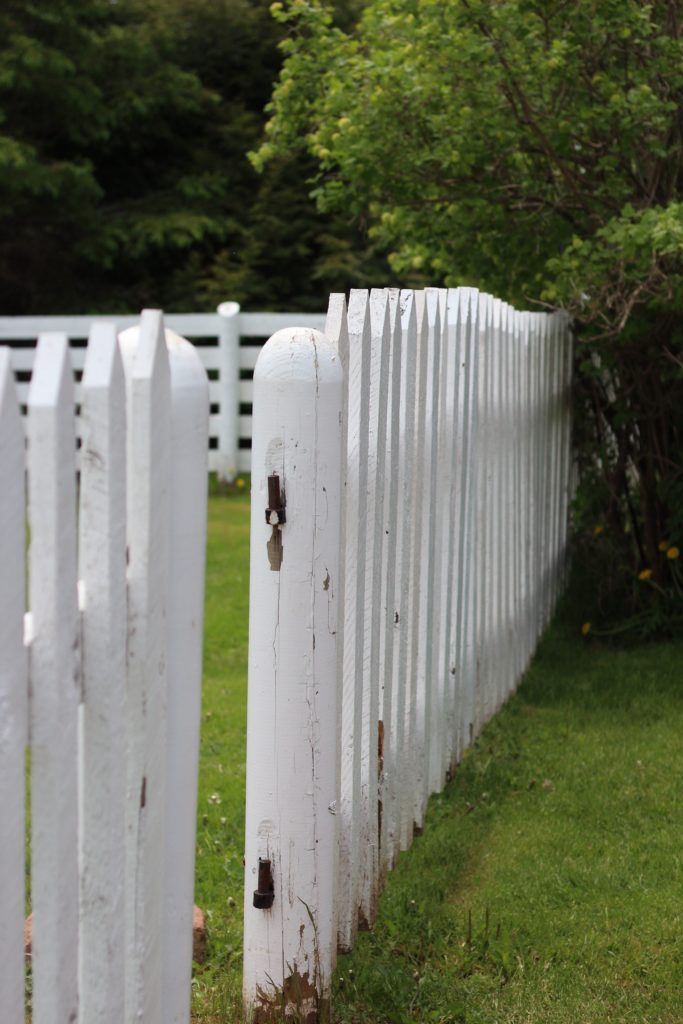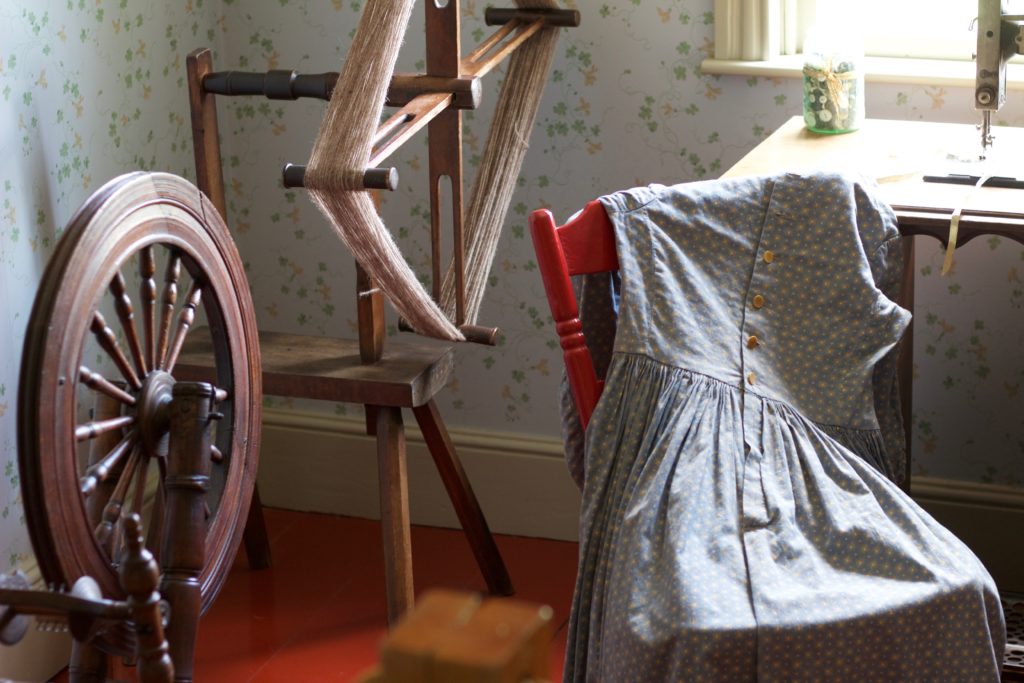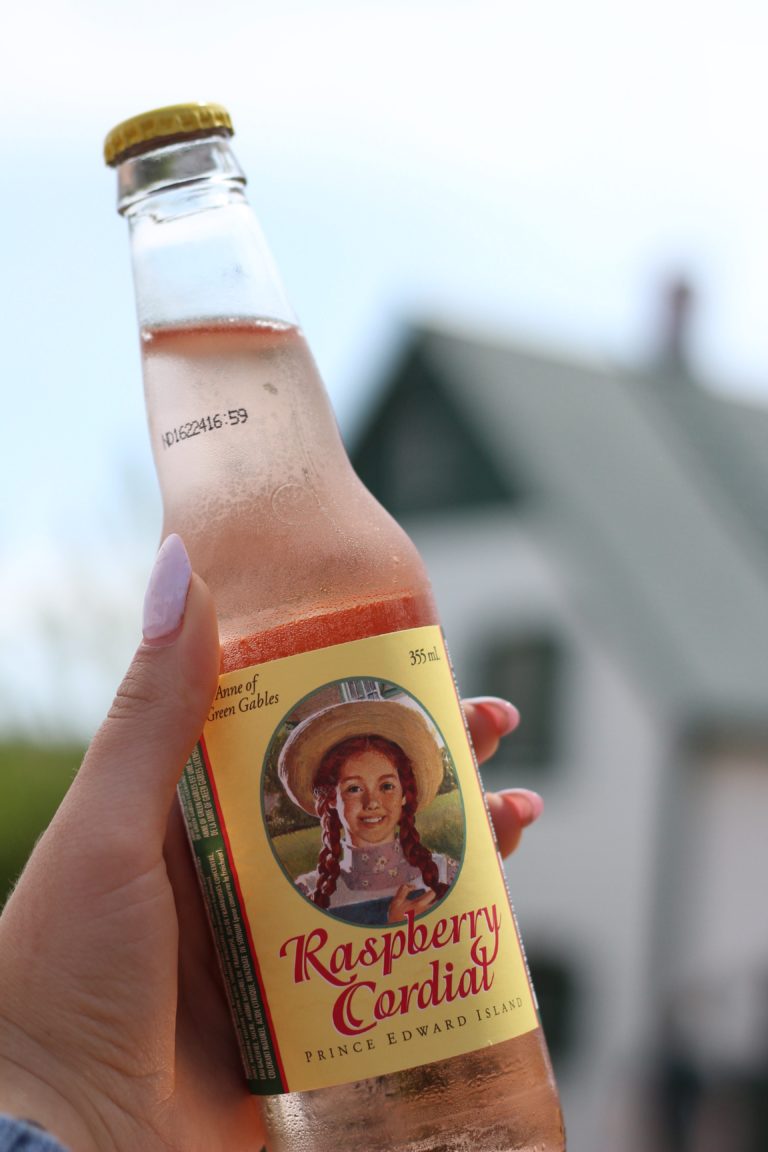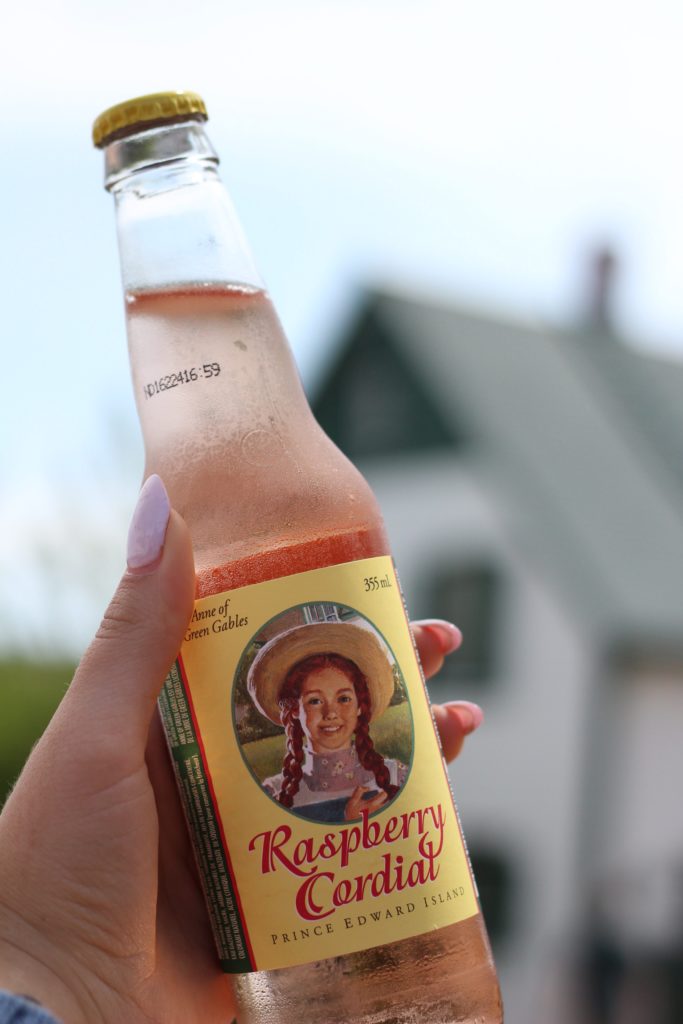 We ate lunch at Blue Mussel Café.. which we HIGHLY recommend!! Best. Seafood. Food. Ever. It was so good we went the next day too… #noshame.
We made dinner back at the trailer, took a long walk along the beach, watched the sun set and talked about our wedding.
Day 3:
On our third day we decided we definitely needed to take advantage of the hiking trails around the island. We drove back up to Cavendish area, and hiked along the Homestead trail which was one of the prettiest trails I have ever need on. It took us three hours to do the entire 8km loop. And we never saw one other person. So peaceful and serene. Our dogs had the best time… we had a little scare with a bald eagle circling above us so I had to carry Oakley (our little Morkie) for a little while just to be safe.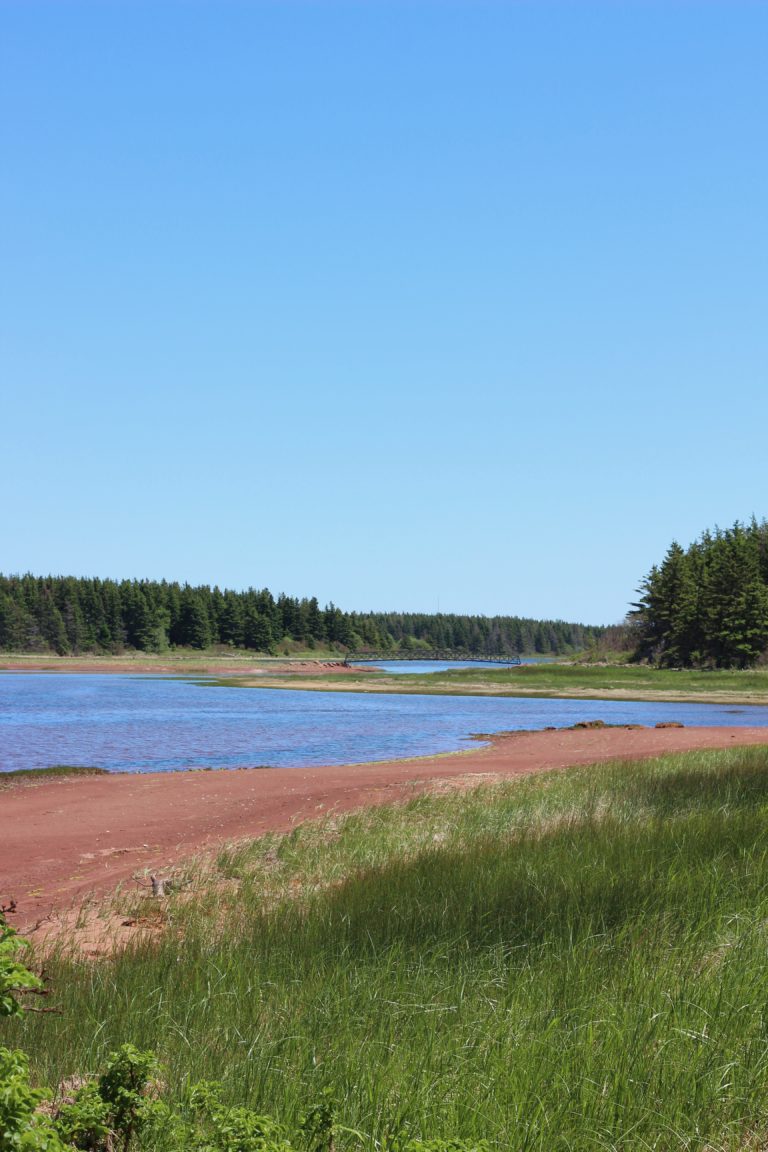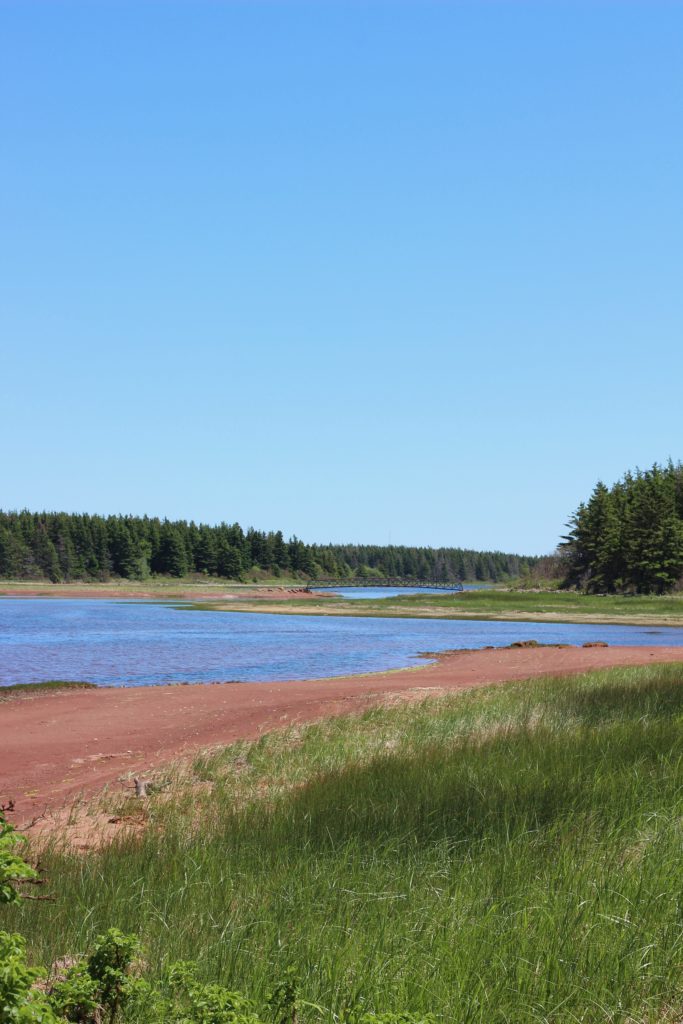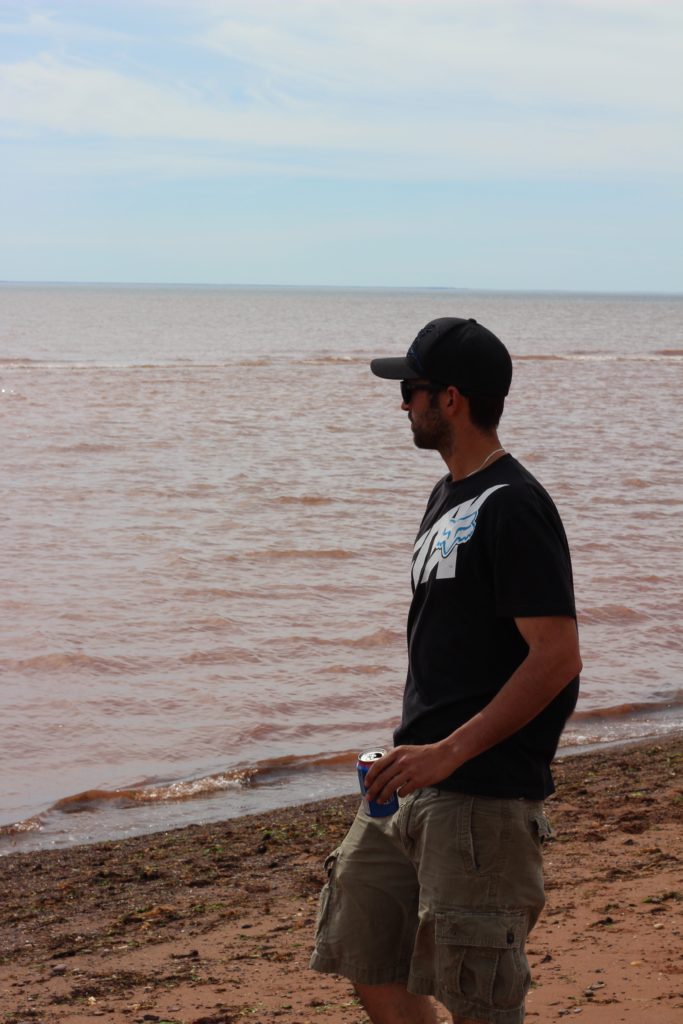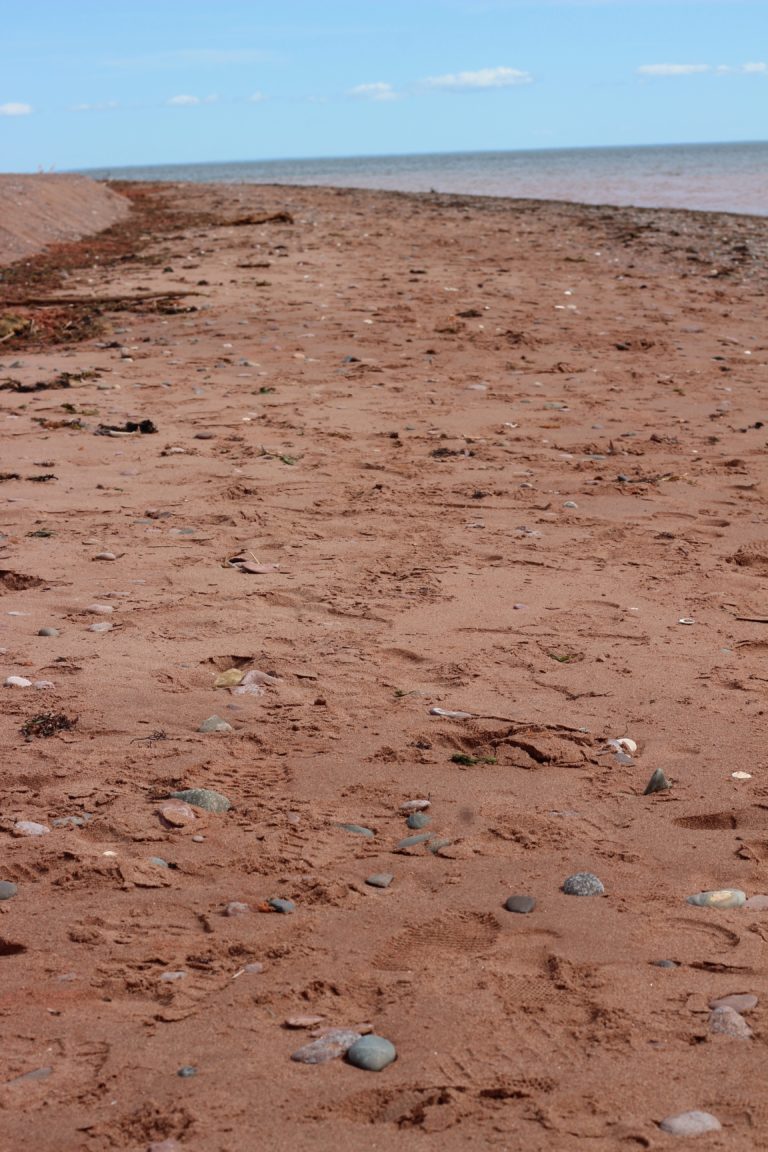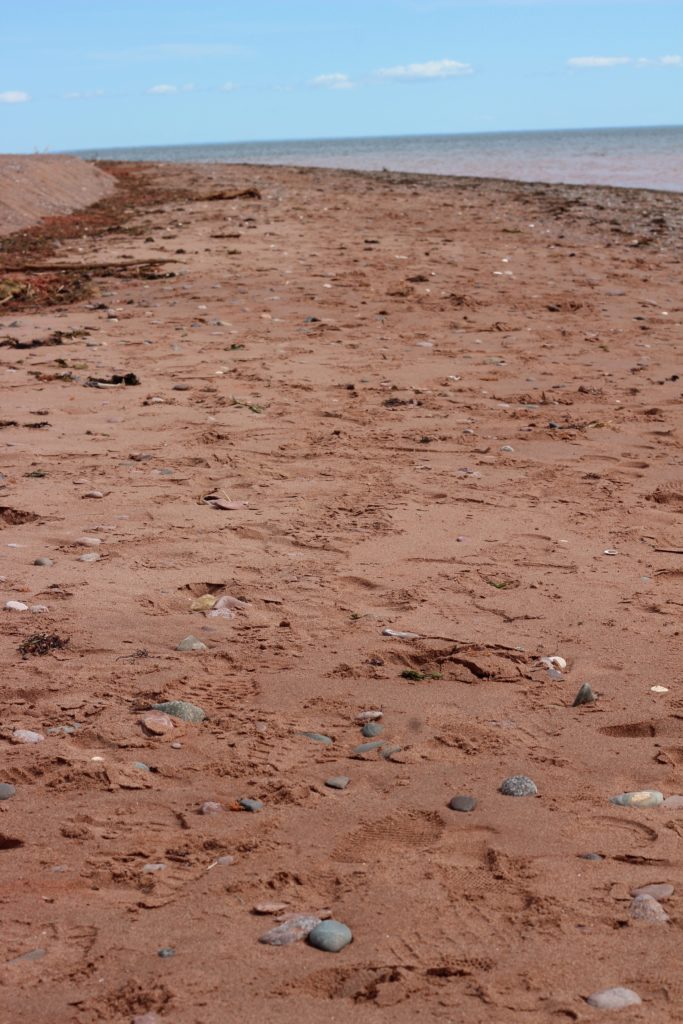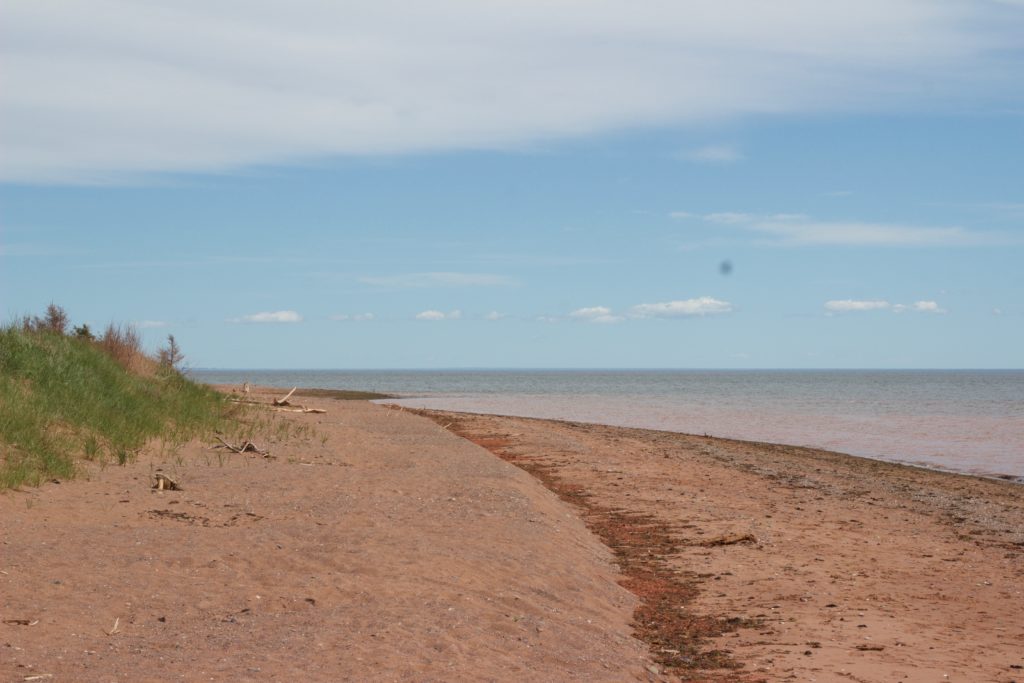 We then drove back to Blue Mussel Café for lunch again, then took the long route back to the trailer along the water. Enjoyed another walk along the beach and sunset.
Day 4:
On our final day in PEI, we hiked Port-La-Joye historical site. It was the first settlement in PEI, and had an incredible look out point. There were also some beautiful light houses in that area too.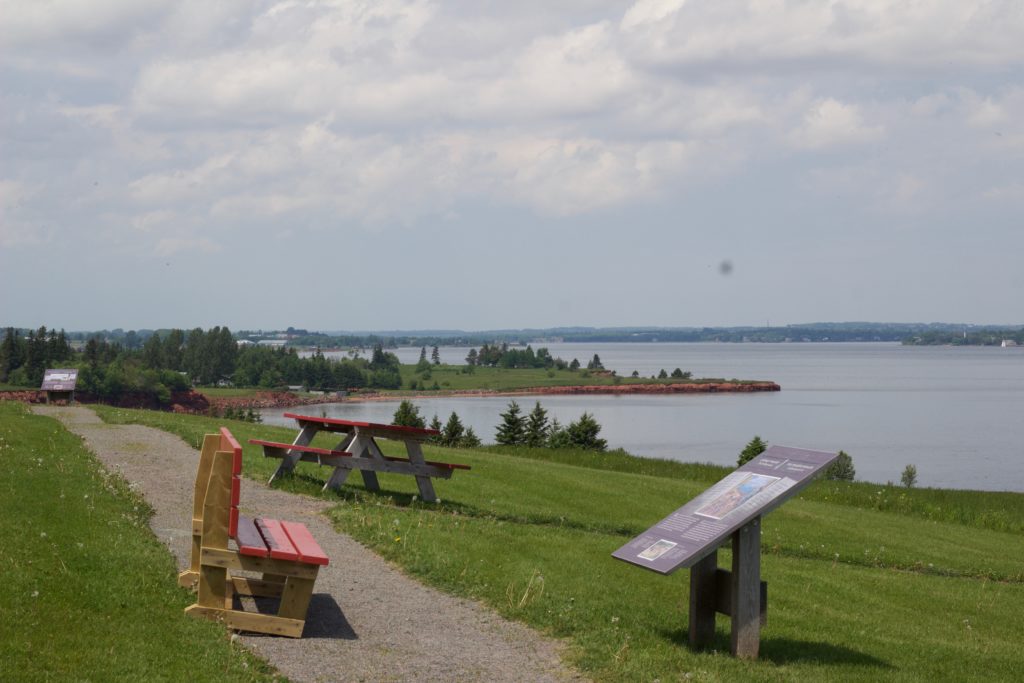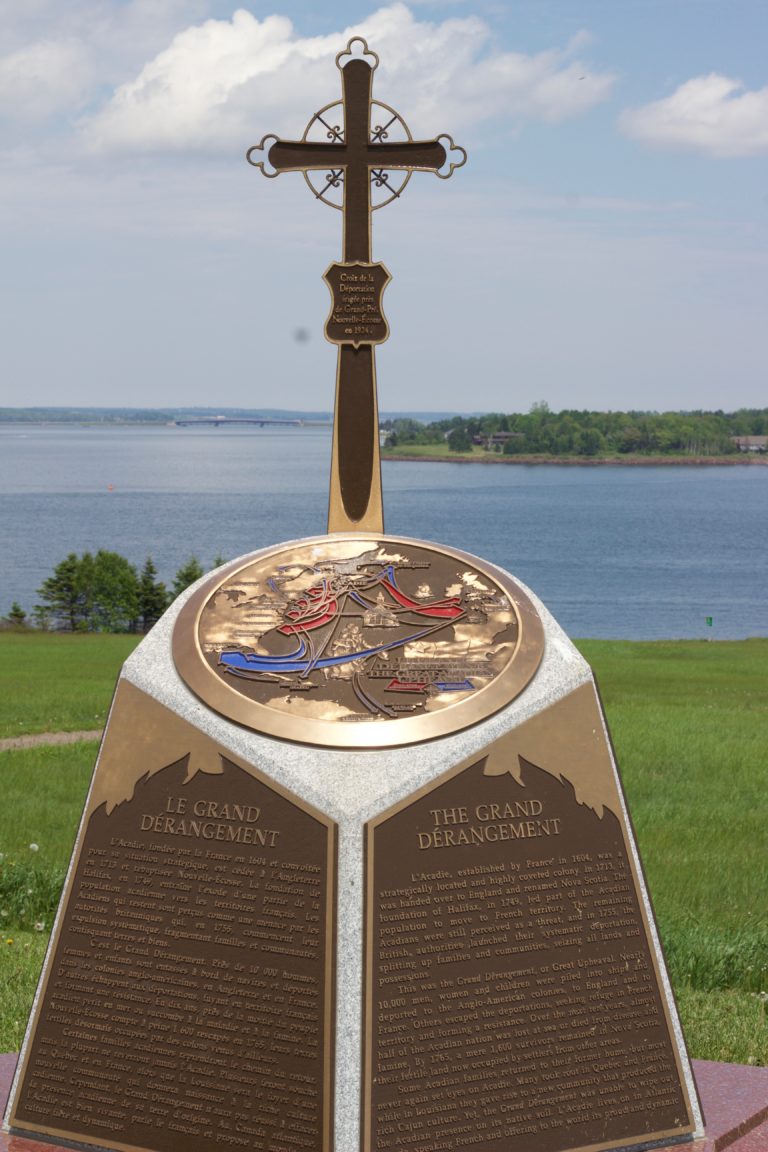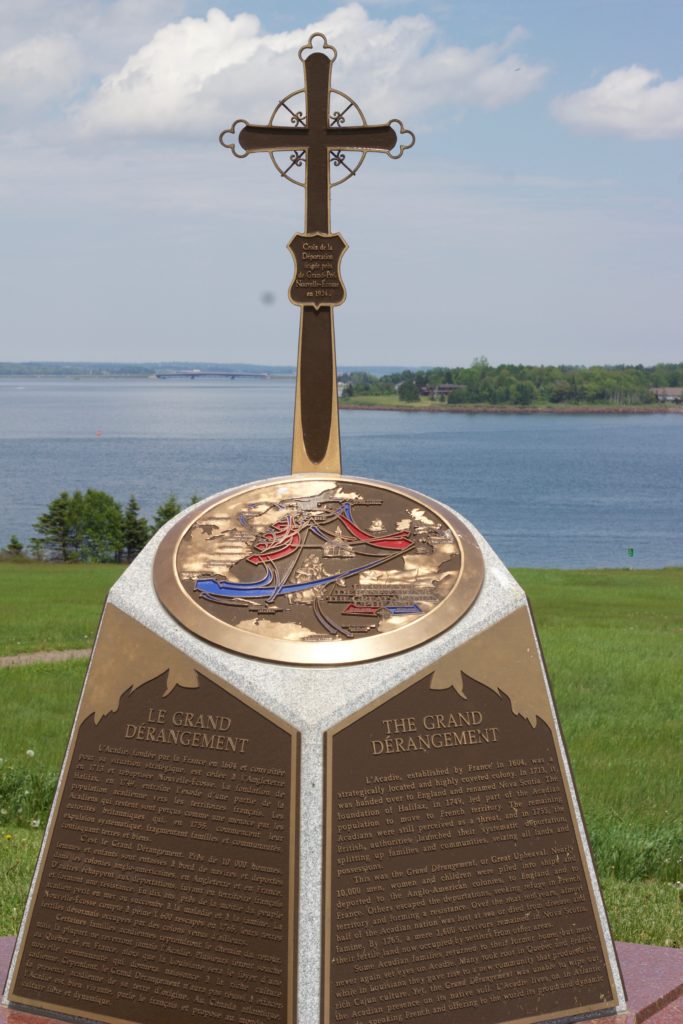 We then headed for downtown Charlottetown. We walked around Victoria park, then had some drinks at a rooftop patio along the water where we watched a cruise ship take off.
After that we went over to Dylan's aunt and uncle's house to visit and have dinner. They lived right downtown Charlottetown, which was great. They refinished an old historical house which was absolutely beautiful. His aunt was so nice and gave us a tour of the home along with old photos of the house from a hundred years ago.
Day 5:
Headed home.
And that's it for our time in Prince Edward Island. I really feel that we saw the majority of the island. At least all the touristy places. Like I said, It would have been nice to spend a few more days on the island but… a girls gotta go back to work!
This trip was definitely worth the drive. Dyl and I would do it again in a heart beat!!
If your planning a road trip to Prince Edward Island..I hope you have the best time!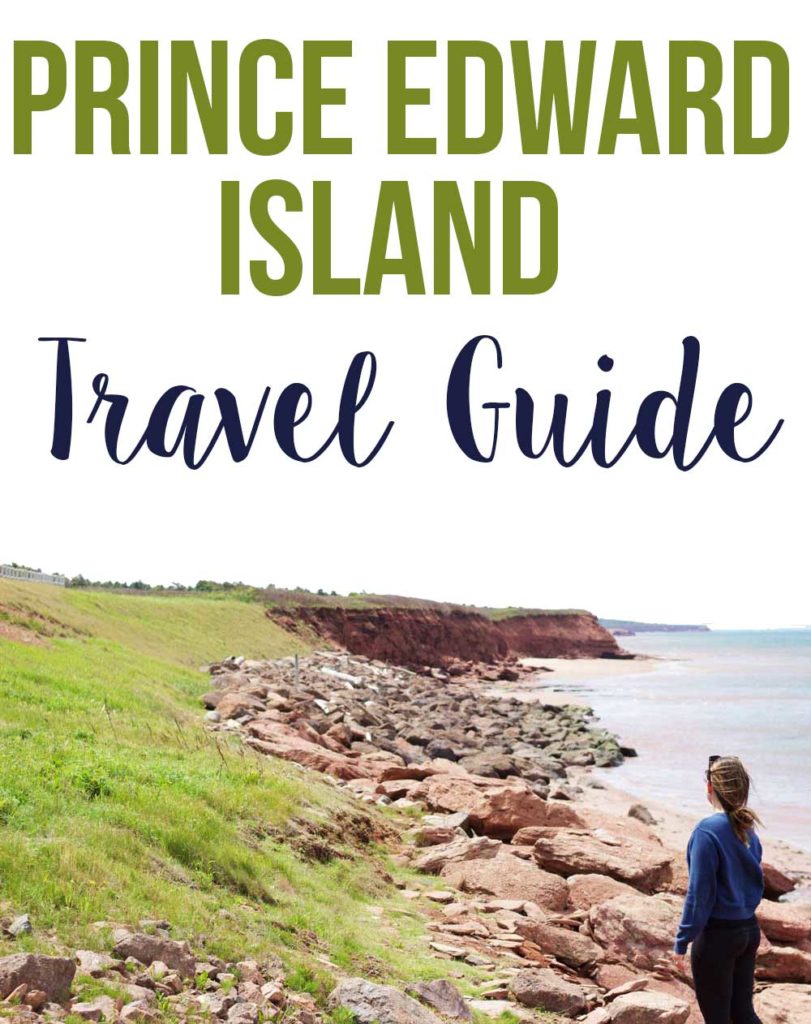 BEST SELLERS