Top 10 Farmhouse Exteriors You NEED To See; 10 country inspired houses to fuel your home designs addictions.
Disclaimer: this post may contain affiliate links, and every purchase made through these links will give me a small commission (at absolutely no extra cost for you!) AS AN AMAZON ASSOCIATE AND REWARDSTYLE MEMBER, I EARN FROM QUALIFYING PURCHASES. See Privacy Policy for additional info.
I am such a farmhouse lover. I love a house that looks warm and welcoming, and for some reason, a farmhouse gives me those vibes.
In the next few years, my husband and I are planning on buying a piece of property out in the country where we live now, and build our dream home. Of course it will be a super long process but I am always on the hunt for inspiration and ideas! I want to put my heart and soul into our next house and make it everything we want. I want to make sure it is our forever home.
Im itching to start building our next house so I am constantly on Pinterest looking for inspiration for our dream home! Obviously, we have lots of renovations on our current house to be done before moving onto our next big project!
Related: 11 Beautiful Modern Farmhouse Exteriors
CURRENT HOME DECOR BEST SELLERS:
Here Are My 10 Favorite Farmhouse Style Home Exteriors!
<<Click photos to be redirected to owners>>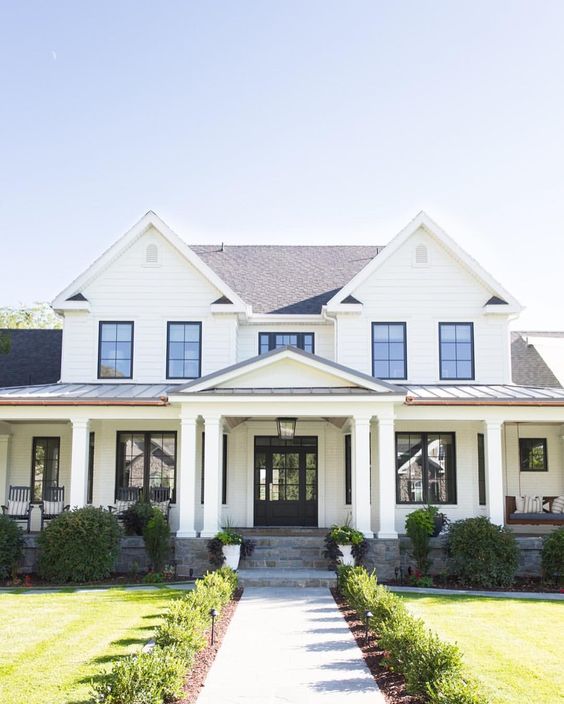 I am obsessed with this big porch! Its definitely on my must have list. I love the idea of a big wrap around porch with rocking chairs or a porch swing to watch the sunsets. The front of this house just looks so welcoming and just gives me all the family vibes a house should give you!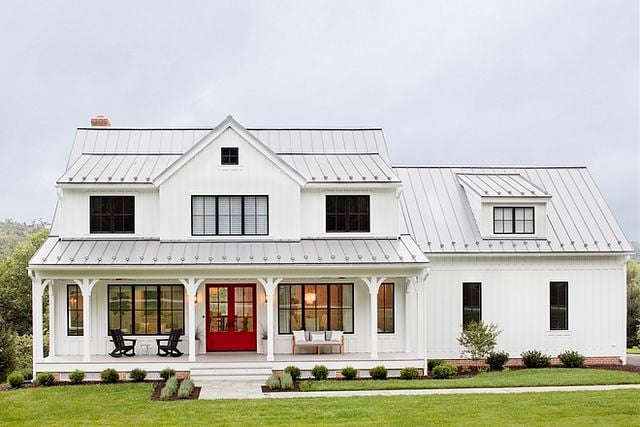 Tin roof just screams country home! I love the sound of rain when it hits an old tin roof. It's just such a comforting and warming sound. And the best part about a tin roof is that it lasts SO much longer then a shingle roof. We will definitely be putting a tin roof on our next house.. even though they dont look as pretty as shingles, it just makes more sense to have something that will last 20+ years.
RELATED: 10 Beautiful Master Bedroom Trends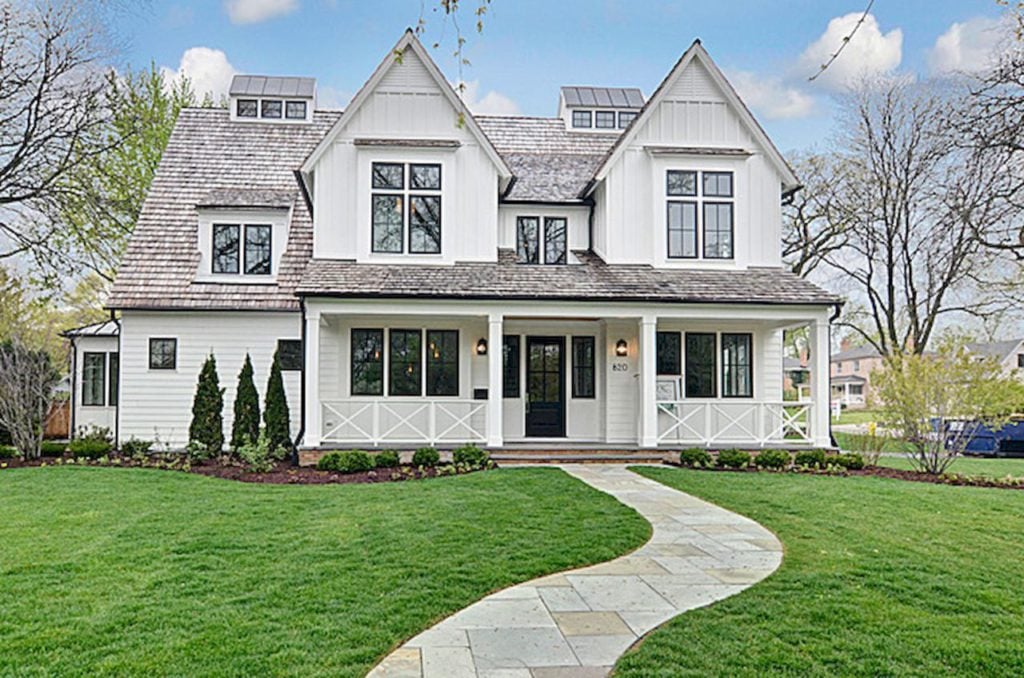 I love the look of fresh white siding on a farm house. Resembles shiplap!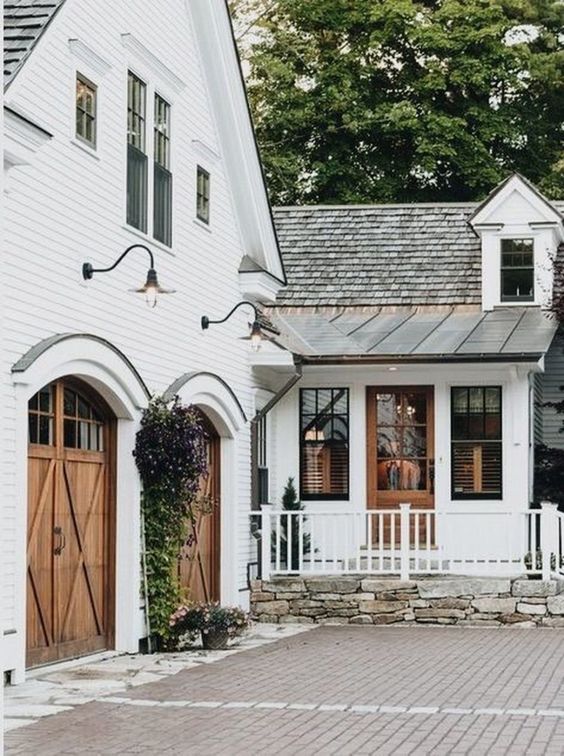 These garage doors are everything. They look like a barn door! Such beauty in these wood doors. They also bring so much warmth to this White House. LOVE IT.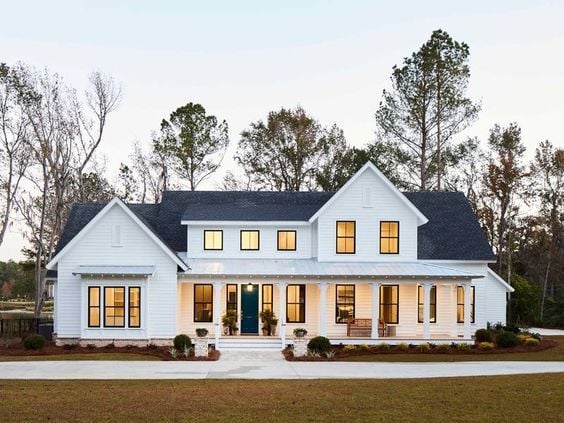 Again with the white siding. But what I love about this house (other then the beautiful front porch) is the black trim on the windows. It really defines the windows and makes the house feel warmer/inviting.
Related: 4 Hacks to Expand Your Home's Living Space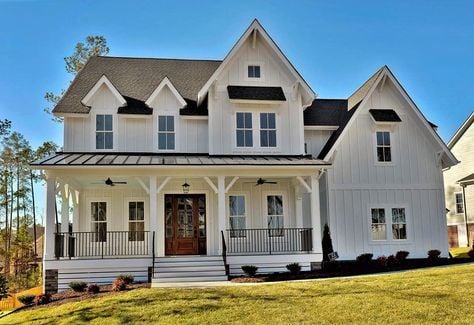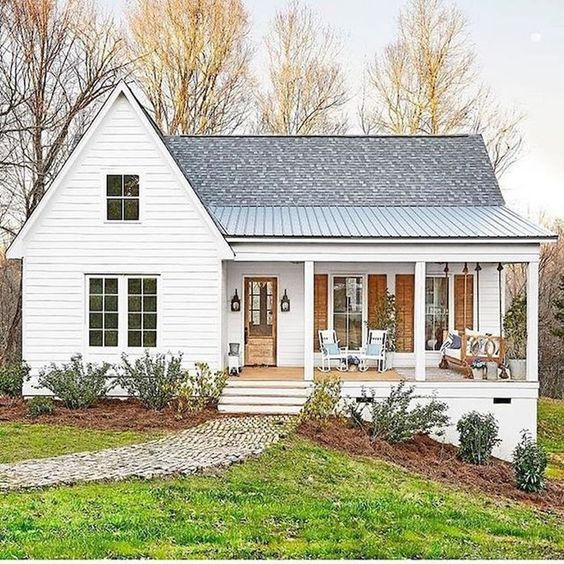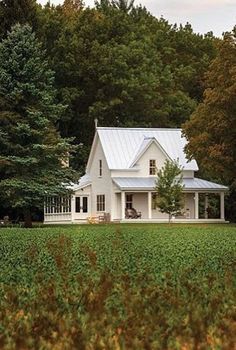 This photo reminds me of an elderly couples cute little cottage. So perfect and full of stories.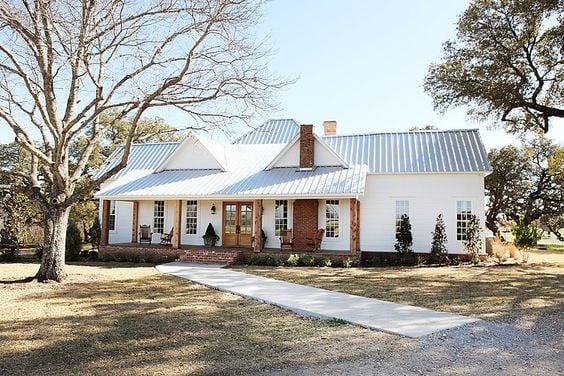 Of course I had to include the Magnolia Farms house. Joanna Gains is EVERYTHING. I would kill for her interior design style. No farmhouse roundup is complete without including this home renovation!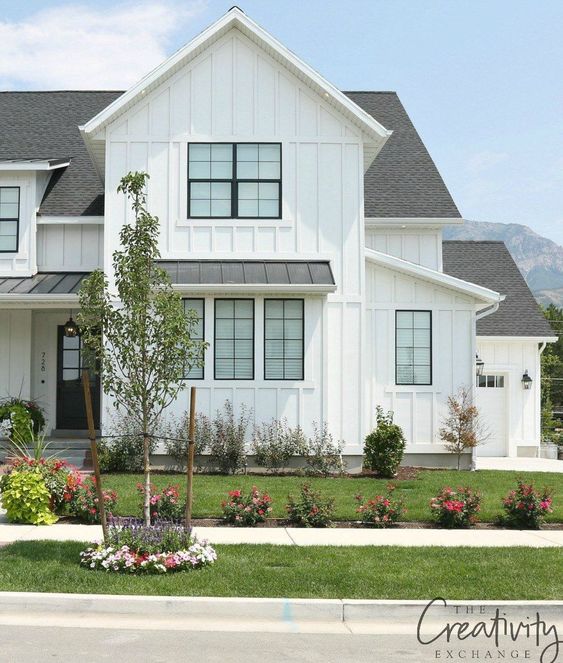 I hope you enjoy these beautiful country farmhouses as much as I do! Make sure you check out the photo owners by following the links attached to the photos 🙂 Love you all and see you next time!
Related:11 Beautiful Modern Farmhouse Exteriors

If you liked this post, you'll LOVE:
---
Top 10 Farmhouse Exteriors You NEED To See; 10 country inspired houses to fuel your home designs addictions.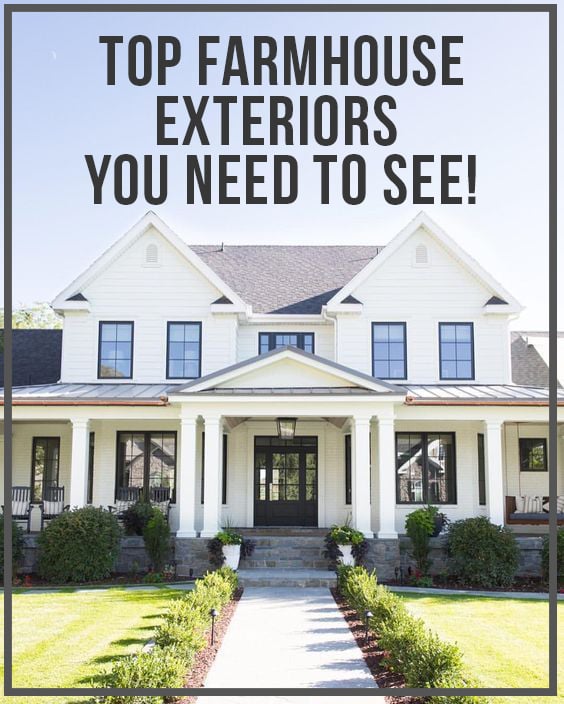 BEST SELLERS