Welcome to my September 2017 income and traffic report! I do income/traffic reports every month. I am hoping these reports help others grow their blog along with me. I will also be using these reports as a way to keep track of my progress as well.
Disclaimer: this post may contain affiliate links, and every purchase made through these links will give me a small commission (at absolutely no extra cost for you!) AS AN AMAZON ASSOCIATE AND REWARDSTYLE MEMBER, I EARN FROM QUALIFYING PURCHASES. See Privacy Policy for additional info.
I share everything I learn, month to month, here in these reports. I give you details on things I have been working on behind the scenes as well. I am not using these reports to brag in any way, but more to be a transparent blogger with my readers/followers!
This is the fifth income and traffic report ever on Nikki's Plate! I have only done three reports so far:
So I am going to jump right into this post and tell you everything I did this month to improve my blog!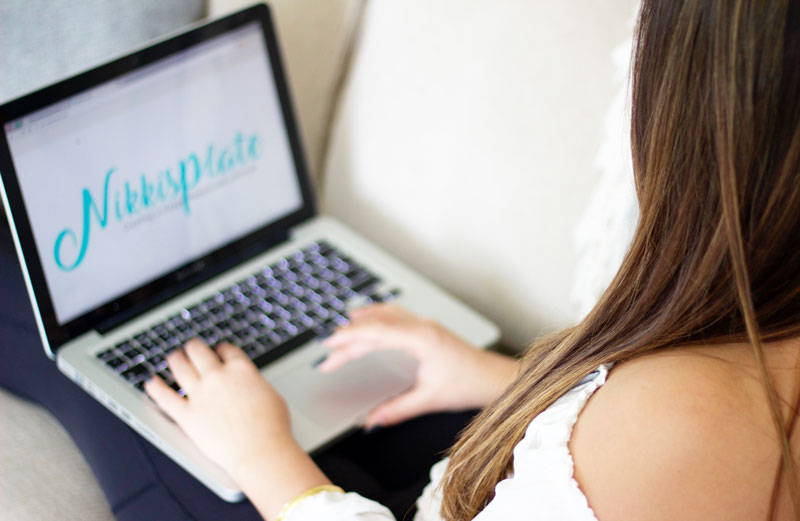 This is was weird month for me in terms of growing my traffic on my blog. I didn't grow my blog's traffic in anyways.. to be honest I just didn't really try this month. I was so busy with other things going on in my life that I didn't have time to focus on my blog.
Which is fine.
At first I was really upset with myself and felt like a failure in the blogging world. My page views decreased by thousands from the previous month. I felt defeated.
But then I sat back and looked at the entire situation.
I may not have increased in page views, but I hit other milestones I was super excited about.. Like finally hitting 1000 followers on Pinterest, and making over $40.00 this month on Adsense. Those are two new things for me that made me look at my whole blogging situation rather then just the stats/analytics of my blog.
The biggest thing I learned this month is:
"It is not a race, enjoy the ride and celebrate the little things. Take the lessons you learn each day and continue to push forward and grow from here on."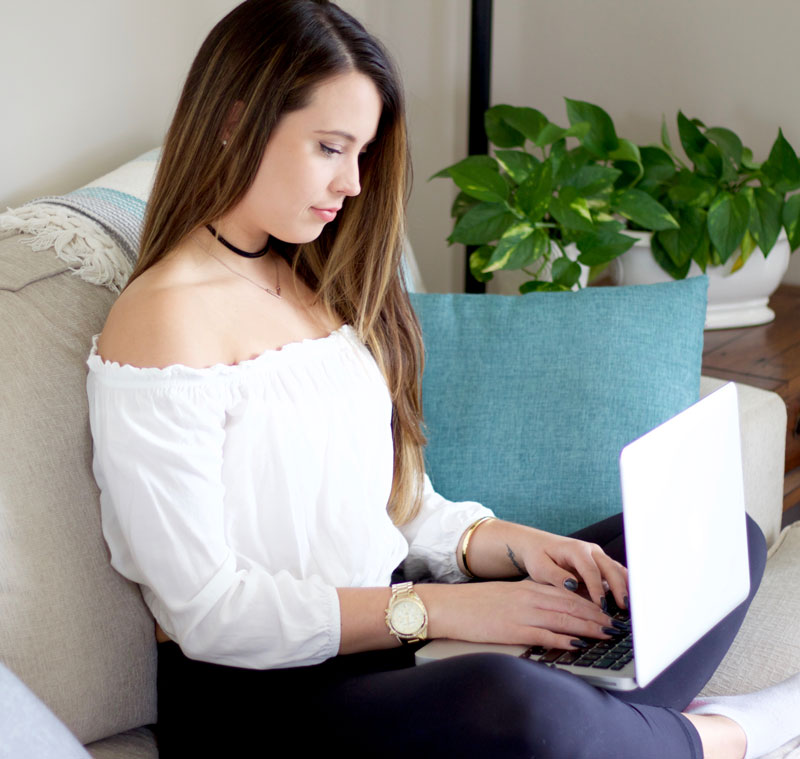 With that being said, I do not have any blogging growing advice for you this month ... because I didn't grow my blog traffic this month. But I will show you my September stats anyways. Just for reference!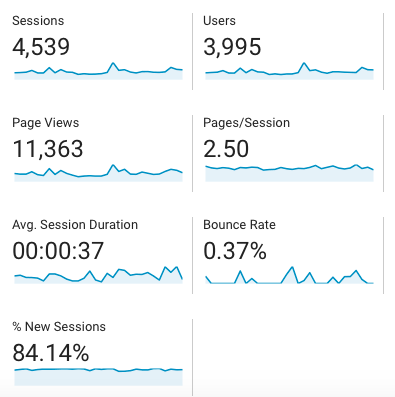 (AUGUST 2017: 7273 SESSIONS AND 17 263 PAGE VIEWS)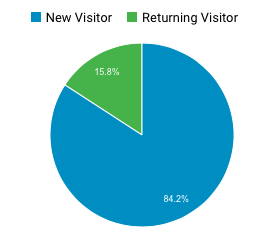 So as you can see, I dropped quite a bit.. but grew in other ways this month!
I gained 23 Mailchimp subscribers this month! WOOT
HERE ARE MY SOCIAL MEDIA ACCOUNTS AS WELL:

NET INCOME:
EXPENSES:
Everything I make on my blog, I invest back into the blog… because I still have my full time career, as a Registered Nurse, for a living.
Thats it! Thats all I have to share for this month.
Let me know if you have any questions, (or tips) as I continue on with my blogging journey!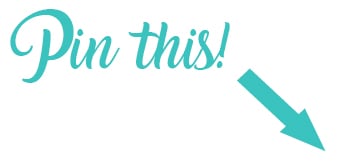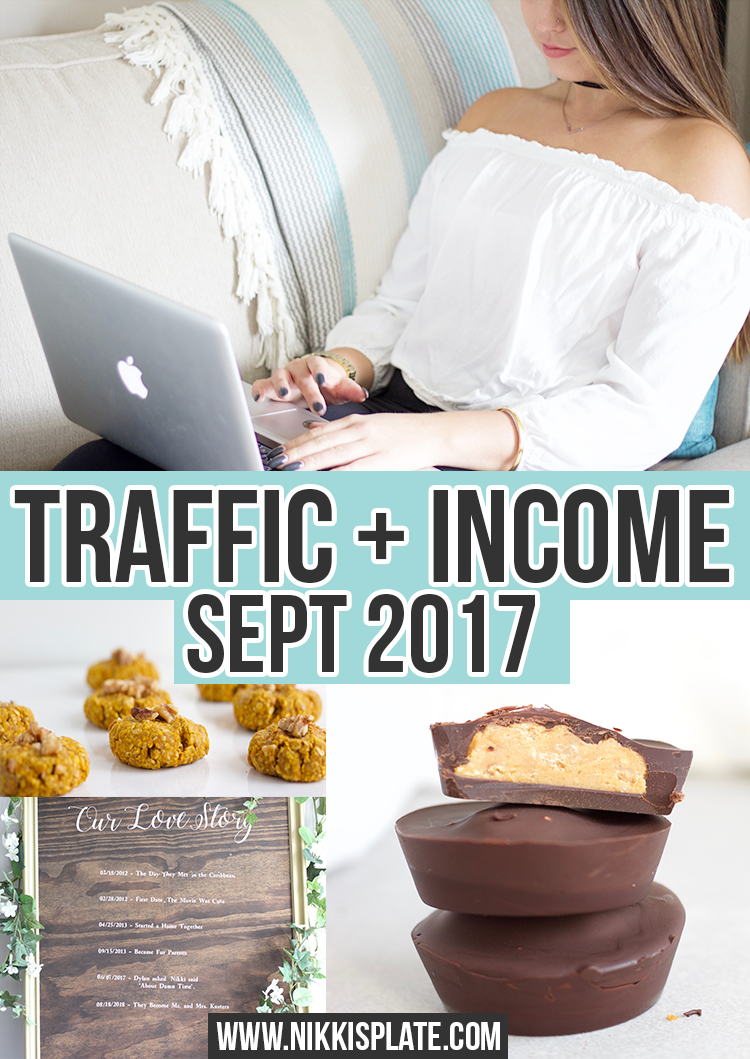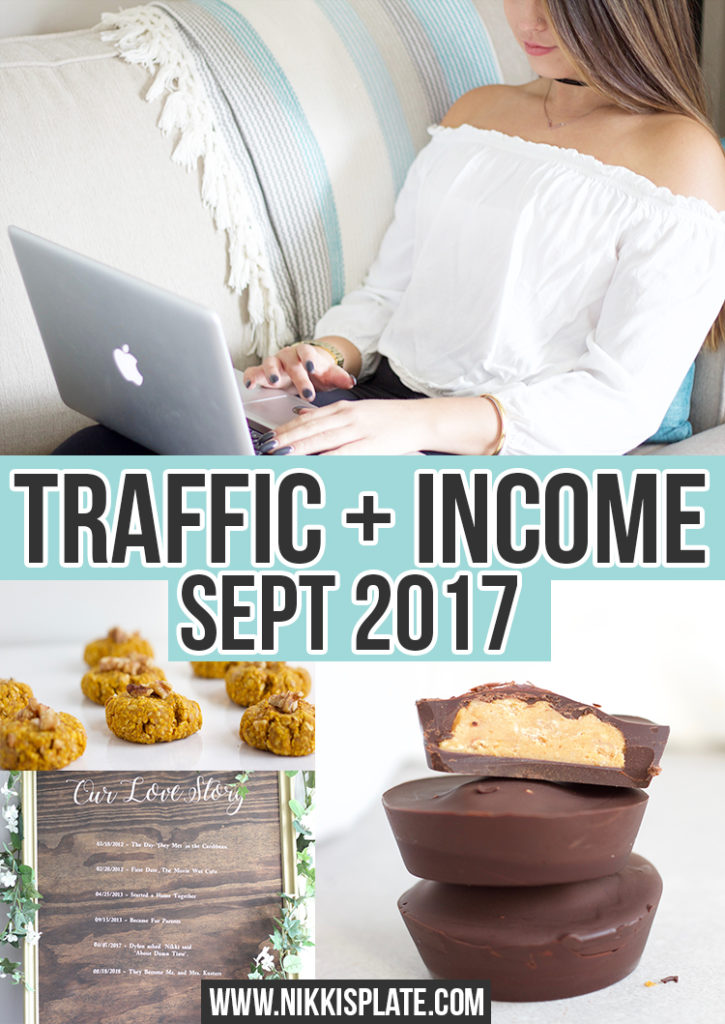 BEST SELLERS