Welcome to my December 2017 Traffic and Income Report!
Disclaimer: this post may contain affiliate links, and every purchase made through these links will give me a small commission (at absolutely no extra cost for you!) AS AN AMAZON ASSOCIATE AND REWARDSTYLE MEMBER, I EARN FROM QUALIFYING PURCHASES. See Privacy Policy for additional info.
I do income/traffic reports every month here for Nikki's Plate. I am hoping these reports help others grow their blog along with me. I will also be using these reports as a way to keep track of my progress.
I share everything I learn, month to month, here in these reports. I give you details on things I have been working on behind the scenes as well. I am not using these reports to brag in any way, but more to be a transparent blogger with my readers and followers!
This is the 9th income and traffic report ever on Nikki's Plate! I have only done three reports so far:
So I am going to jump right into this November 2017 Traffic and Income Report and tell you everything I did this month to improve my blog!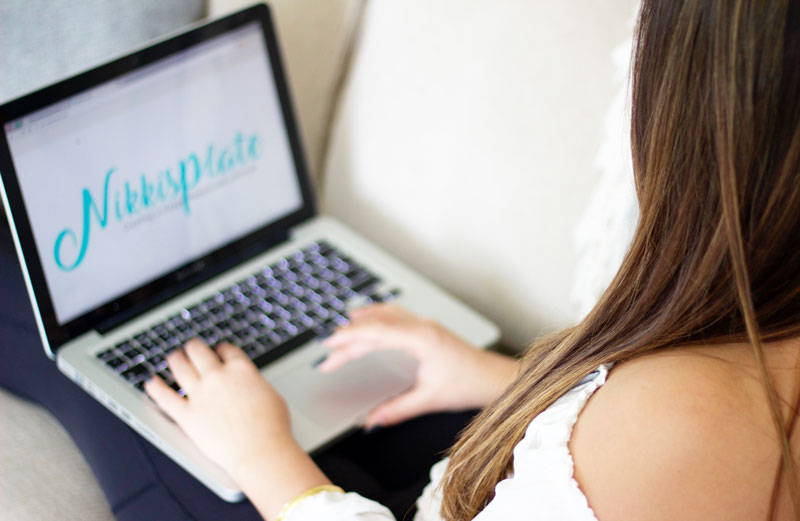 Work Life Balance
This month I took a bit of a break from the blog to step back and really enjoy the holidays. Originally I wanted to do Blogmas this year but decided not to. I spend majority of my free time on my blog and youtube channel. I try my best to produce content in a timely fashion so people don't forget about me! But this month I decided that spending time with my family and enjoying the holidays this year was more important.
I know I shouldn't be referring to my blog as "work" because honestly its not.. I love blogging. It has been a creative outlet for me for two years now and I couldn't be happier that I have found something that I enjoy THIS much. I get so excited to share my DIYs and recipes with you all.. but there are a lot of behind the scene things about blogging that can be a little bit stressful at times.
My goal for December was to still produce content but only post when I was able to instead of stressing out to meet my own deadlines that I put on myself. Of course I had a few deadlines that I had to meet (sponsored posts) but other then that I took my time getting my posts up for you.
I am sorry if I let any of you down, but sometimes I need to take some time away from the blog to reboot my creative juices and spark my drive to push through with the blog! And of course I think it is so import to make time with family for the holidays. Working as a nurse in the intensive care unit has really shown me that life is short.. make time for your family and friends when you can.
Rant over, time to talk numbers!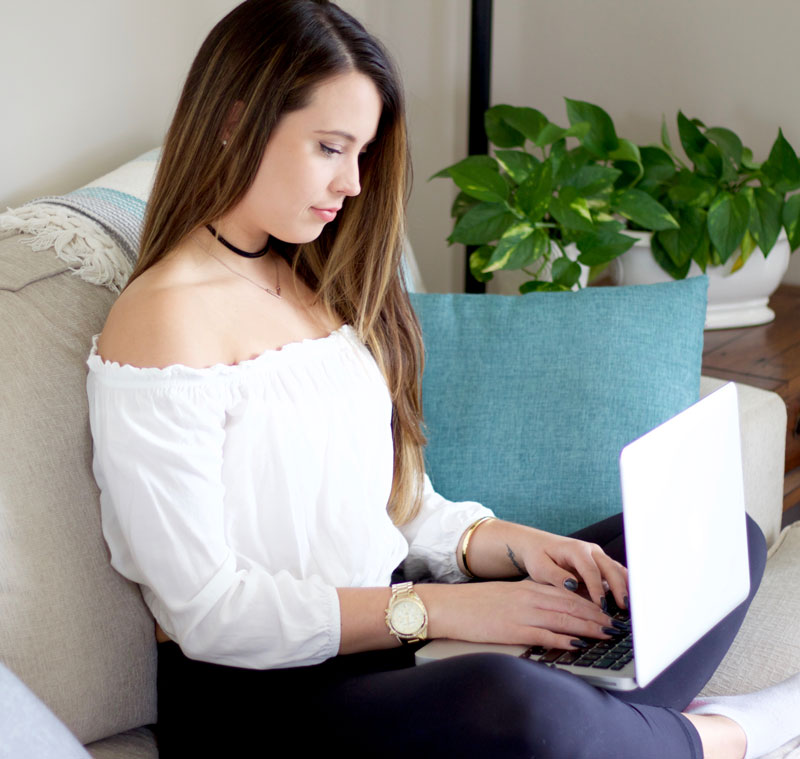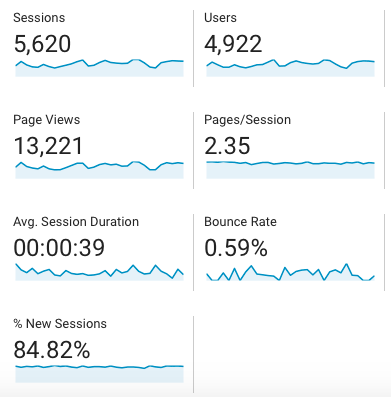 HERE ARE MY SOCIAL MEDIA ACCOUNTS AS WELL:
Also gained 37 MailChimp Subscribers!

INCOME:
TOTAL: $680.04
EXPENSES:
TOTAL: $20.00
NET TOTAL: $660
Everything I make on my blog, I invest back into the blog… because I still have my full time career, as a Registered Nurse, for a living.
This month I got a new camera because it was time to upgrade from my Canon rebel! I got my Canon rebel three years ago with my shoppers drug mart points! I have been saving up some blog money recently and put it towards a Canon 80D! I am super excited to start using this camera!!
Thats it!
Let me know if you have any questions, (or tips for me) as I continue on with my blogging journey!
I HOPE YOU ENJOYED THIS NOVEMBER 2017 TRAFFIC AND INCOME REPORT!

My Favourite Blogging Tools:
Bluehost - My current hosting company. They are reliable, fast and most importantly affordable. Their support staff is also helpful and answer all my questions. Check out my easy step by step guide: How to Start a Blog
Tailwind - My all time favourite scheduling tool for sharing your content on Pinterest and Instagram! Tailwind saves SO much time and increases your traffic and followers. BEST. TOOL. EVER.
Foodie Pro Theme - This is my current blog theme used on Nikki's Plate. I am so obsessed with it. It took my blog to the next level. Its easy to use and has so many additional features that make blogging easy. This is a Genesis Framework Theme
Food Blogger Pro - learn how to start, grow and make money with your food blog!
WP Tasty - Handcrafted WordPress plugins made by experts in the field!
Share a Sale - This is a great place to find tons of affiliate programs so you can start earning money on your blog by just adding a link!
ConvertKit - This is a VERY popular email newsletter provider. Many bloggers love using covert kit to grow their email list!
OptinMonster - This tool is a great way to grow your email list. Easy way to turn visitors into subscribers and costumers!
Other Favourites:
Ebates - I love making money while I shop. Who wouldn't! Ebates offers cash back when you make purchases through their website! How awesome is that!?
BEST SELLERS